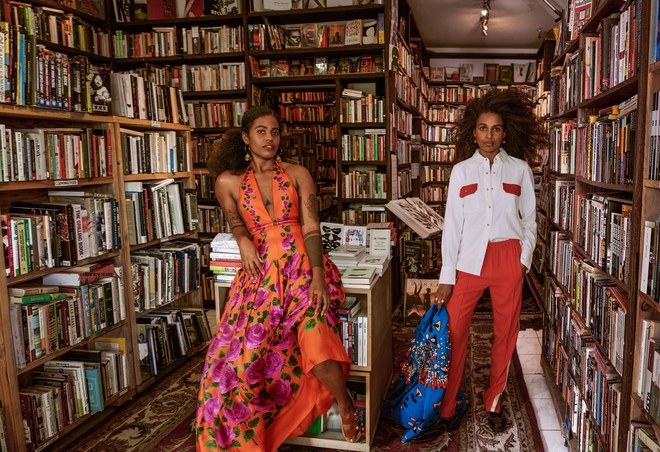 Don't you absolutely love it when a family achieves excellence in whatever it is they do? It's really refreshing.
This is the case for the Emezi sisters; Akwaeke, a writer, about to publish her first book and her younger sister Yagazie, an accomplished photographer.
The sisters are in the latest issue of Vogue US! Yes, they feature in the Magazine under an article titled 5 Families Who are Changing the World as We Know It shot by Annie Leibovitz! How cool is that? Pretty cool.
Here's what Vogue's Chloe Schama had to say:
When Yagazie Emezi was about six, she was hospitalized after being run over by a truck. (Luckily, she says, her bones were still growing.) To the Nigerian-born documentary photographer, the experience was more formative than traumatic. "I've had the scar for most of my life," says Yagazie. "I don't remember myself without it." Yagazie's matter-of-fact attitude informs her ongoing project Re‑learning Bodies, a series of photographs of people from African communities that presents scars less as a result of violence and more as a testament to lived experience.

This shift in conventional thinking is something Yagazie's sister, Akwaeke, also explores in her stunning debut novel, Freshwater, a beguiling book that skips from Nigeria to Virginia to Brooklyn, drawing from Igbo tradition and the author's own autobiography. Through different forms, the sisters see themselves as part of a larger endeavor to break with norms and tradition. "There's this reality that's considered mainstream, where beauty looks like X," says Akwaeke. "We're stepping outside that reality, and we're saying we're not goingto move."
Photo Credit: Vogue.com