"Using fake account to comment and preach hate" – Samklef comes for Daddy Freeze on Twitter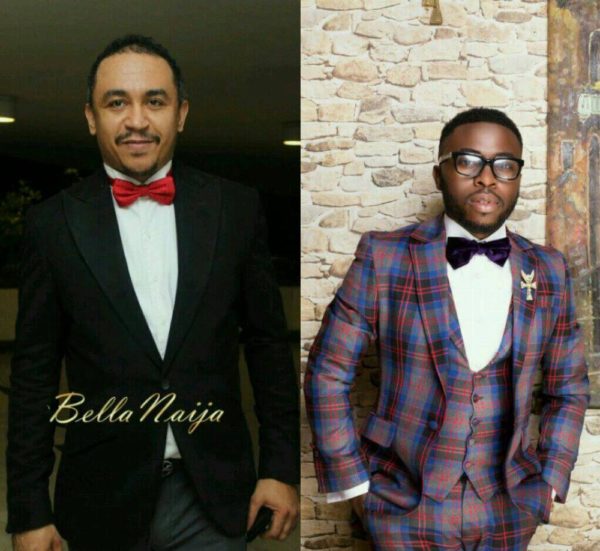 Producer Samklef has on his Twitter attacked OAP Daddy Freeze, accusing him of creating fake accounts to preach hate.
The two had a go at it on Instagram on Sunday, after the beat maker commented "It's getting boring" on a collage Daddy Freeze shared showing a mentally unstable man being healed at a church service.
https://www.instagram.com/p/BeLzAoRnQog/?taken-by=daddyfreeze
The OAP had asked that Samklef unfollow him, adding: "My message is not for slaves," a comment which led to much back and forth.
Samklef on Monday morning took the confrontation to Twitter, writing:
Daddy freeze Aka daddy f—-t said my carrier is dead. I laugh Noni. so is that what a yoyo who condemns other men of God is suppose to be teaching? Using fake account to comment and preach hate……brozay go wash ur brain, you be my boi
See the post below: