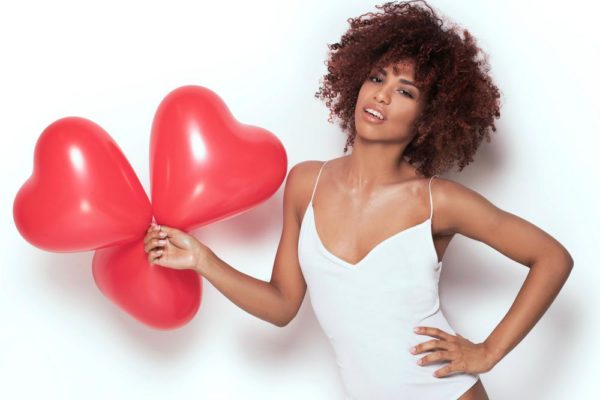 Valentine's day is fast approaching and yet you're bae-less in Lagos. If you do not live in Lagos, kindly insert your city into the previous sentence. Ya wehcome. Your girlfriends are calling to tell you of their plans. You battle the urge to roll your eyes when they scream and jump because of all the fun they cannot wait to have. You turn on the radio and all your favorite on air personalities are talking about love. There is no escape. Although, you're happy for the couples around you, it's hard not to feel left out. You may battle loneliness. Perhaps, you're simply overwhelmed by the mushiness of the season. Or you just don't want to be bored. Here are some tips and ways to enjoy the season as a person.
Stand Strong Against Social Media Oppression
Be prepared for the beast that is social media. Stay strong. Stay woke. In the morning, you'll get the sappy posts. By 2:00pm, your entire timeline will be flooded by posts like "LOML outdid himself again. All this for my queen. The two of us until eternity." Don't get sucked in the whirlpool of cotton candy sweetness and forget that jedi jedi will most likely be the aftermath. Stay woke.
Have Bucket Loads of Fun with Your Friends
As cliche as it sounds, rally all your single friends together and make an event. Plan a trip somewhere. Throw a party. Eat in and watch movies. Have a game night. Feeling lonely is a state of mind. Prepare yourself to have fun if not you'll be a wallflower at a lituation. Make the lovebirds feel jealous of all the fun you're having. Lastly, if everyone attending donates, then your account won't be on life support. You can thank us later.
Why sulk over not having a Valentine's Day date, when you could turn up with your gals. Have a Valentine's day instead of Valentine's. Instead of cliché Valentine's day activities, why not participate in daring activities with your girlfriends? Or you can chill out, go to the spa, and treat yourselves? What of a scary movie night? Have you ever thought of going bungee jumping? What about trying archery? Shake things up a little. Use this time to try out something you never imagined doing before. Valentine's is the perfect alternative to the traditional Valentine's day.
Treat Yourself
Have you ever thought of treating yourself on Valentine's Day. If you don't treat yourself, who will? Yes I stole that from the infamous Dettol commercials from the 2000s. Go shopping or window shopping, watch movies by yourself. Make a Netflix watchlist. Light up scented candles. Play Erika Badu. Play some Asa and Nneka. Write your goals and ambitions. Remind yourself that you're all that and a bag of plantain chips.
Many singles can't help but be overwhelmed during Valentine's Day. Some can't help but feel lonely. Others are simply tired of hearing about the pressure to just find someone for the holiday. But do not give in to all that hogwash. Remember being single is the time to try daring things and discover yourself without having to consider a partner's opinion. Enjoy Valentine's with the tips given above and realize that Valentine's doesn't always have to be regular and sappy. Find a way to own it.
Photo Credit: © Neonshot | Dreamstime.com