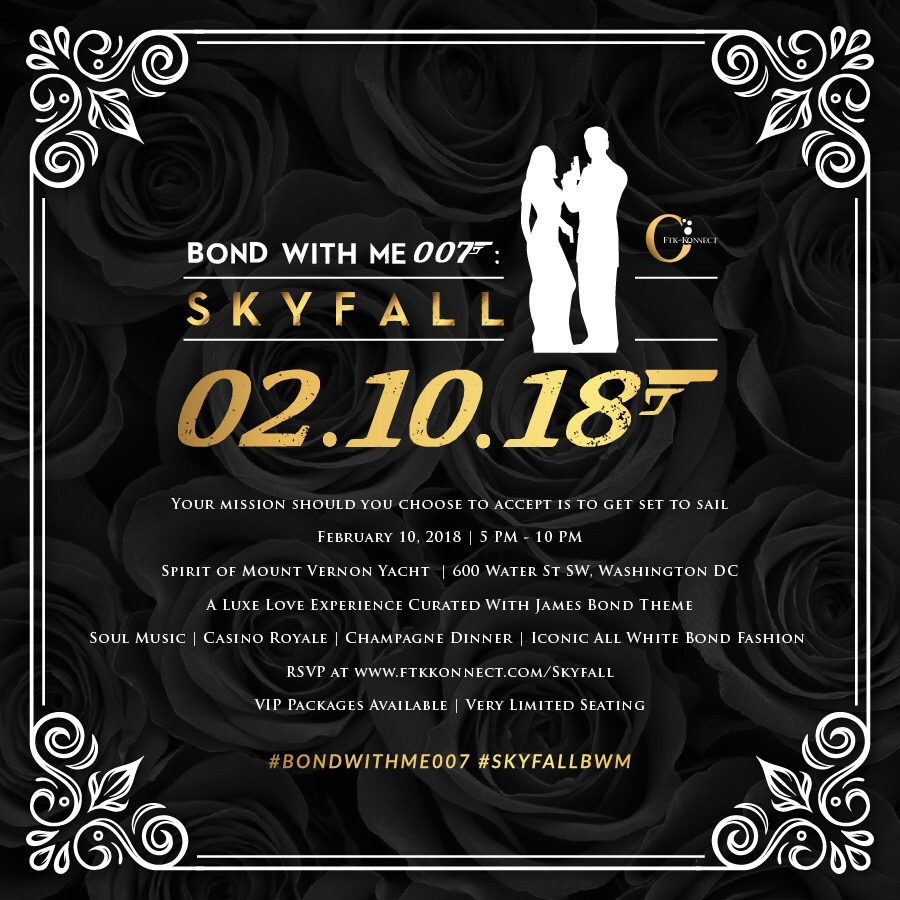 Inspired by the intrigue andromance of 007, FTK~Konnect Events will combine the thrill and glamour of all that is Bond at Washington DC's most luxurious yacht reminiscent of Bond's adventures – Mount Vernon.
Your mission should you choose to accept is to Set, Sail and Save the Date for SKYFALL. As you embark on this cruise, you will encounter adventures in elegant sophistication and entertainment – a night like none other.
Bond with Me 007 the Skyfall edition is an all White Formal affair designed to feature Iconic Bond Fashion; perfect for both couples and singles alike and we expect a sell-out audience for this grand event.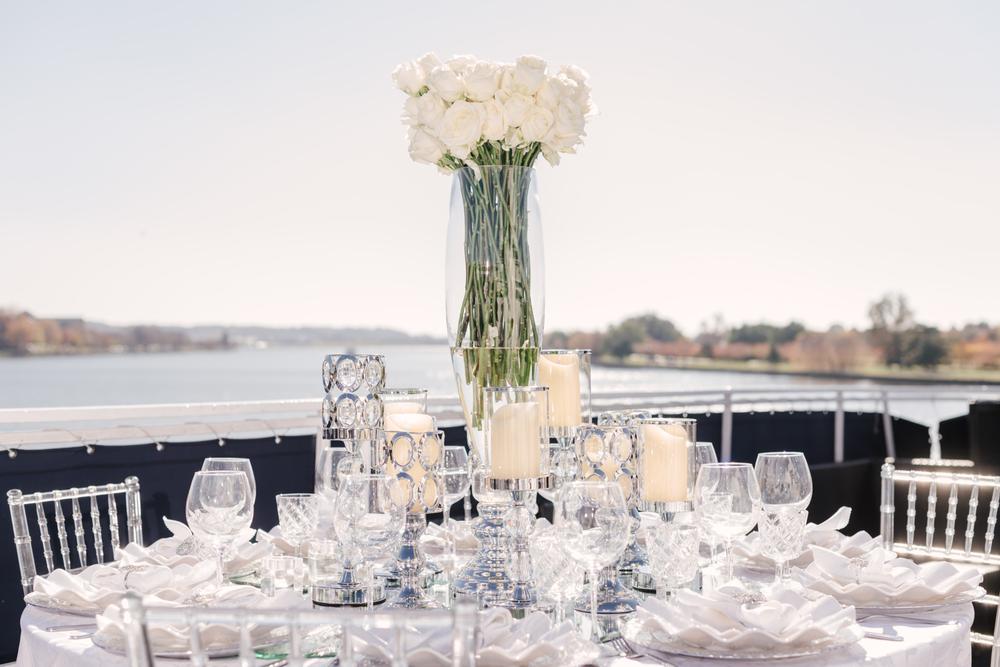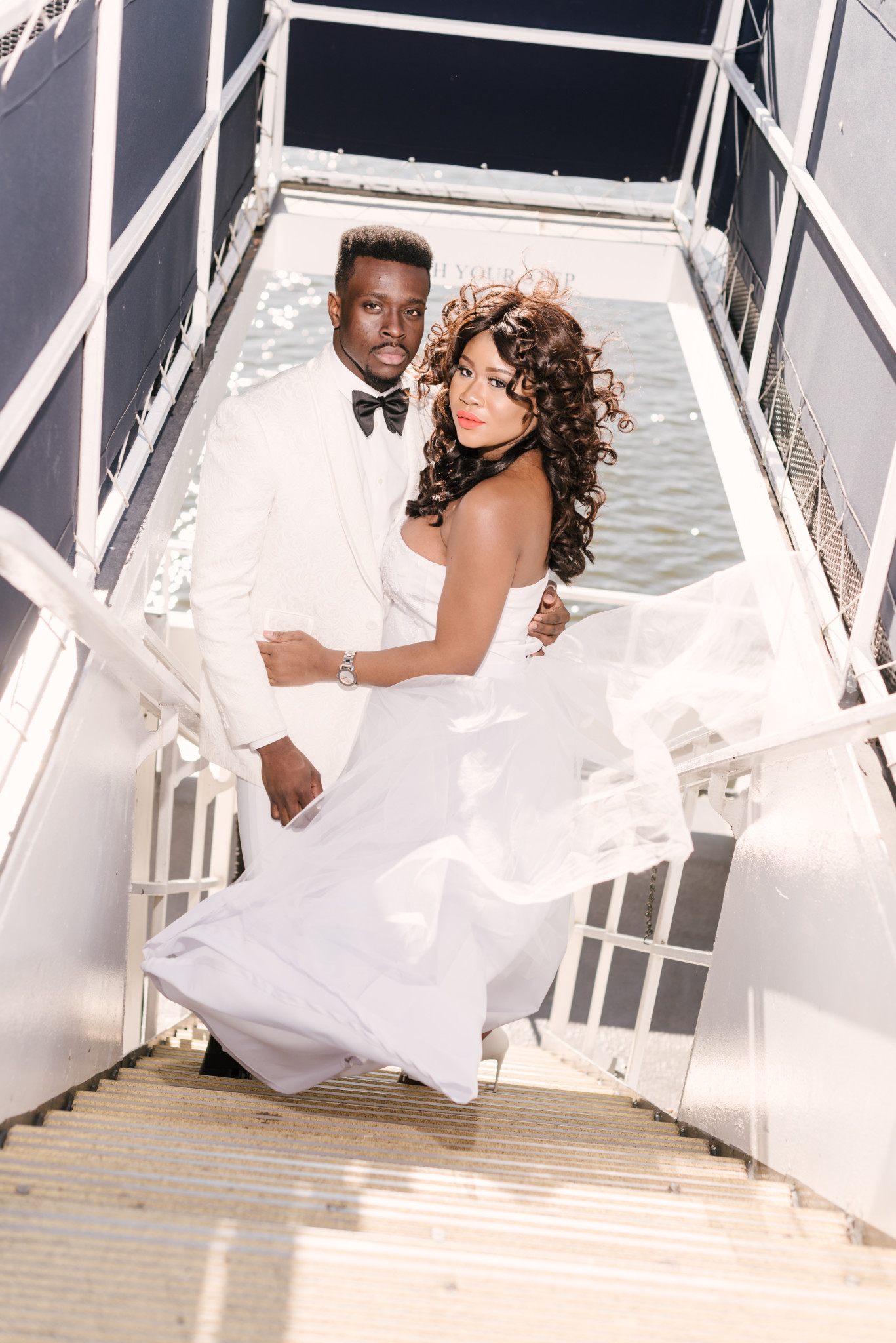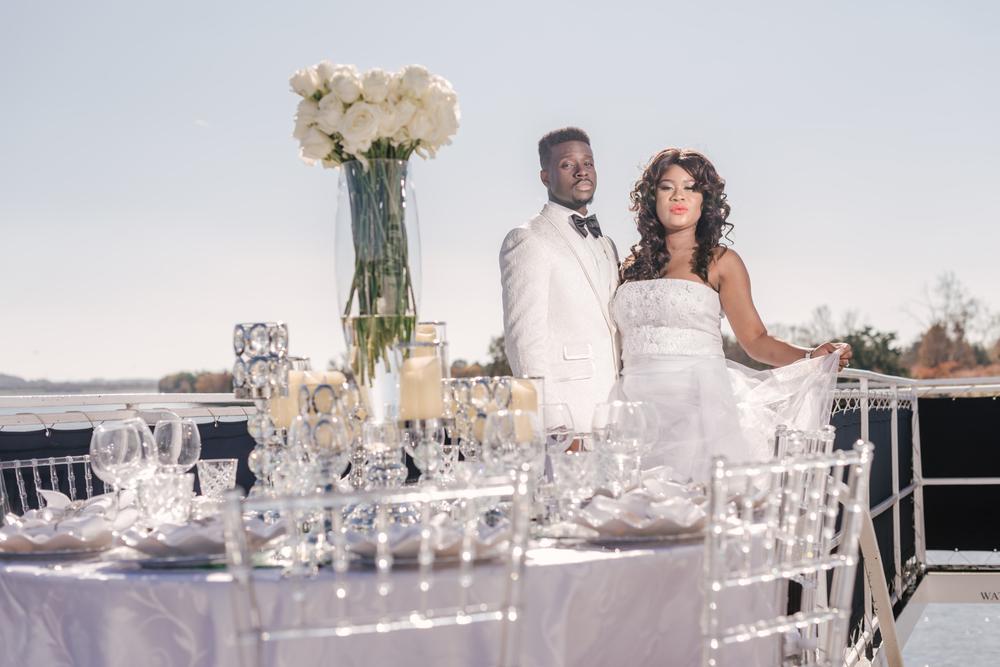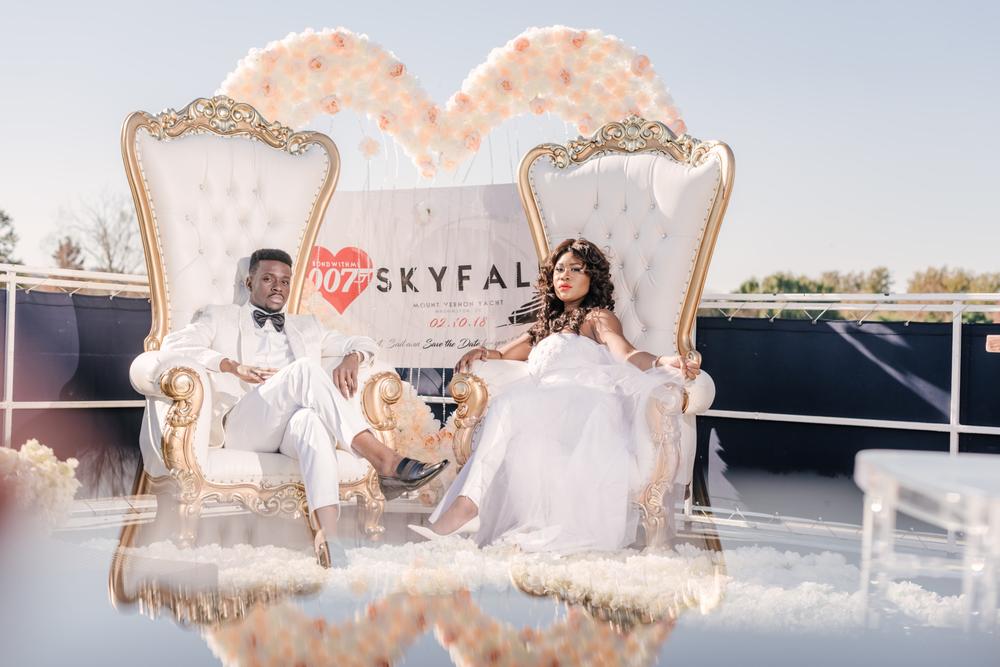 Your magical evening features:
SECRET AGENT IN TRAINING – Get ID'ed at our Love Booth upon Entry
MISSION REVEALED – An elegant evening reception with lavish hors d'oeuvres served until 6 PM
CASINO ROYALE – A chance to bet on Love, and win big!
MYSTERY MELODIES – A Romantic "Soul Music" Serenade. Our featured entertainer brings a touch of soul and sazz, and is sure to make you swoon.
EVIDENCE DESTRUCTION – A Full Course Champagne Dinner
MISSION COMPLETE –TURN UP!!! Dance the night away with the modern mix of international music.
Don't miss out on this EPIC, Luxury Love event showcasing the very best event vendors in the DC area. Buy your ticket today!
For ticket reservations and event inquiries, contact :
FTK Konnect | IG: @FTK_Konnect, www.facebook.com/ftk.konnect
[email protected]
—————————————————————————————————————————
BellaNaija is a media partner for Bond With Me 2016