#BBNaija – Day 22: Zero to Hero, Turning Tables & Many More Highlights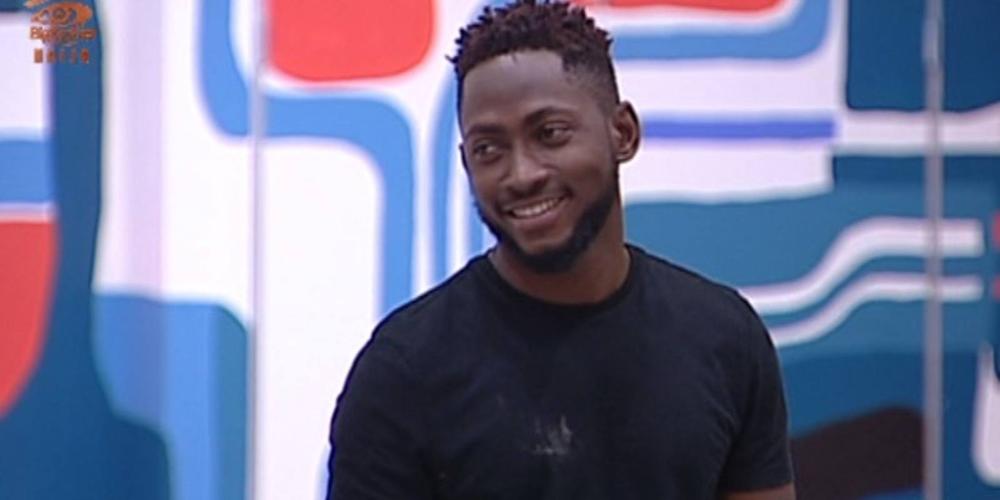 Did you watch day 22 of the Big Brother Naija 3 reality show?
If you missed it, we've got the highlights for you!
..
Are They Really Gone?
Flabbergasted
The evening's events have been somehow surreal to some Housemates, who believe that there's probably a pair that's being hidden somewhere whom Big Brother will probably ask to return after a few days.
However, that's not the case. Prito and Van-Dee are no longer part of the Big Brother show as their journey ended last night after receiving the least number of votes.
As calm as some Housemates were after the Live show, it was clear that the reality in the House was taking a little bit longer to sink in. They tried discussing the possibilities and eventualities of what happened but still it only came to them agreeing that anything is possible in the Big Brother House.
Feathered
BamBam and Alex were visibly the most devastated by the pairs' departure as they couldn't hold back their tears. For Cee-C though, it was a different story. Her playful and jolly character came to life; a rare sight that only Tobi has been exposed to.
She and Tobi continued discussing the Evictions and how things have been done in previous Big Brother shows.
Soon after, it was bed time for the Housemates, which was fairly earlier than their usual sleeping times.
After Big Brother's alarm went off and they started preparing for their workout session, when they got into the Arena they looked for the evicted Housemates, calling Dee-One hoping they would find him there.
Only then they started uttering the words 'this is real'. As the days go by, reality will definitely hit home.
Walking on Eggshells
For this week's Head of House challenge, Biggie gathered the Housemates into the Arena and gave them clear instructions for a peculiar game. In a guys vs girls contest, each Housemate was fitted with plastic cups tied onto the wrists, knees and feet. They had to run to the end of the Arena and place the ball into buckets. From the side benches where they were seated, Housemates looked totally puzzled as after three weeks, they had learned the hard way, that Biggie always has his way.
Don't Be So Serious
Understandably they looked unconvinced and somewhat hesitant, which worried Biggie. To reassure them, Biggie sent two Ninjas into the Arena to give a live demonstration of what he expected, cause Biggie joked 'ain't nobody got time for that'. This unexpected stroke of humor from Biggie cracked Housemates up and also considerably lightened the mood, a much-welcome respite from the grieving atmosphere that has cloaked the House since the first Evictions. Biggie really does have a dry sense of humor as he has proven in the past as he seemed to have enjoyed inflicting twisted and torturous punishments upon the Housemates.
Ladies First
Forever the gentlemen, the guys first helped fit their female pairs with the rather odd equipment of empty plastic cups and cheered them up from the back of the room, as they played the game.  While the spirit of solidarity seemed to have grown even stronger since the fateful Evictions, Cee-C kept Anto on the corner of her eye as she didn't like her pairing with Tobi.
Against all odds, representing the boys, Leo, Miracle, as well as Ifu Ennada and Ahneeka on the girl's side were shortlisted to run for the last Head of House challenge.
Reshuffle Woes
Big Brother certainly serves more drama than the Ohafia and Abiriba village Housewives put together and he's proven his culinary skills countless times. These new pairs however, best dish yet.
Cee-C and Lolu
Cee-C and Lolu got to feel the stings of these unlikely pairs just as Biggie announced his Wager verdict. It was certainly a bitter-sweet moment for the duo whose fate was dully announced right there and then, suppressing the celebratory mood just a few feet away. Although they'd hoped Biggie would lift this cloud away and have them return to their original pairs, the oga had a differently sized pepper in his bag of tricks. He let it rain again as the Housemates awaited the new pairing.
Anto and Miracle
Miracle had us feeling some type of way when he chose Anto and walked away smiling, while Nina floated away in the empty vacuum of her thoughts, seeing her bae being dragged away from their little paradise. Except, he's the one that did the dragging. The dynamics didn't change much for neutral old Anto who's proven that she's all about the game and would therefore play it with whoever she had on her team.
Bambam and Rico Swavey
These newly painted walls had Bambam lowkey wailing like she did yesterday when all she could inhale was the stench of Eviction left by Van-Dee and Prito. She obviously couldn't imagine herself walking a few metres without Teddy A nailed to her hip. Rico Swavey quickly popped that little balloon and she obliged. This might not be as bad as seems though because if you recall, the two had a vibe about them and this might just have them rekindle it.
Ahneeka and Angel
The Ahneeka and Angel pair just had us silently reciting the 'Roses are red' poem and hearing distant wedding bells. Angel swept the girl off her feet and she flew right into his hands, maybe happy that she was actually someone's first choice and not paired by default. Need we remind you of the Dee-One rejection? After all, Angel has been making advances, like literally manufacturing the advances because even if she had to slap him with it, Angel wouldn't take a no for an answer. Jumbo borrowed us his trunk and we smell romance.
Tobi and Alex
Judging by the amount of 'hate' Cebi has been served, Tobi, although very into Cee-C seemed to let out a sigh of relief when the Cee-C/Lolu pair was announced as indefinite. His natural bounce gave him away and we wouldn't be surprised if he later apologizes to Cee-C for looking 'excited' about being paired to Alex. However, he seems to have separated his individual game from their 'relationship'. Alex was a bit reluctant but slapped Tobi with the 'yes I will' rose anyway.
Ifu Ennada and Leo
To put it plainly, Leo had no choice but to go for Ifu Ennada as it was either than or roll with half of camp Mina. He's mentioned how weak Nina was in a couple of diary session and picking her would have been equivalent to bombing his own 'credibility'. Ifu Ennada went along with the direction of the wind and accepted Leo as her strategic partner with zero signs of resistance or regret. The conversation they had later showed just how much more she's invested in the Game.
Nina and Teddy A
As fate would have it, Teddy A and Nina were paired by default. This left us somewhat indifferent because judging by the way he dully described his relationship with Bambam as 'strictly' game related and completely disconnected from his actual reality, Teddy A might have been caught off guard by his subsequent pairing with Nina, but he certainly isn't that worried about being away from BamBam. Nina however seems completely devastated by the reshuffles. It makes us all wonder what her 'bounce back' strategy is, if she has one.
It's pretty obvious that this new pairing has destabilized the Housemates' individual games and brought about a certain degree of discomfort. Adding salt to the wound already badly infected by last night's double Eviction. It certainly will be difficult to adjust. Will the romance sparked from the previous pairings still ignite glowing splinters or have they also been dissolved?
From Zero to Hero
It's not easy to tell whether having less competition for the HoH challenge has made it easier for the Housemates to sharpen the tips of their arrows and aim for the coveted title or this turn of events has intensified the game so much that acquiring this immunity coated piece of cake wouldn't be a piece of cake.
Almost There
The qualified contenders Ifu Ennada, Alex, Leo and Miracle all borrowed hawk eyes and had them fiercely piercing the throne with the hopes of seizing the golden brick for their pair and bag immunity. The game was random and pretty much luck based. It seems as though being a pilot paid off as the stars aligned and the clouds conspired in Miracle's favour, pouring luck and having him snatch the high seat from under all their noses.
It must be a Miracle because by the looks of things, the other Housemates were certain that Miracle and Nina would be Evicted on 'weak link' grounds. Afterall, they were the least of everybody's worries in terms of strategic strength and external support, but when the fateful announcements were made, Mina's resistance shook the House. Now that Miracle has landed HoH, he seems to have become more of a threat and those that thought very little of him seem to be drawing in for possible alliances.
Miracle Beats The Odds 
From being almost completely disregarded to occupying the highest office in the House, Miracle will without a doubt make sure that Nina benefits and eats from the fruit of his labor, or should we say luck? It isn't as easy as it seems though because should there be Eviction this week, Miracle and Teddy A's relationship is almost non-existent and saving Nina would mean saving Teddy A too. Whether he will chooses strategy or opts for romance, there's sure to be a conflict of interests far beyond this pea-sized dilemma.
Cebi's Turning Tables
It looks like this new pairing is deepening the crack on the Cee-C and Tobi wall and it doesn't look good at all for the love birds. Remember what we said about not being surprised if Tobi apologizes for simply playing his game and mingling with his new partner? Well, if this was a bet, we would have lost all our Nairas because Tobi just wasn't about that life.
Go On and Mingle
Considering the fact that Biggie had already announced that should Cee-C and Lolu survive Eviction, their pairing would be official while the other Housemates are afforded a chance at a reshuffle. It seems as though Cee-C and Tobi would get to maintain their 'rosy' while playing their individual games, simply because they seemed to have understood the new dynamics.
Tobi's behaviour suggested a tolerance for Cee-C and Lolu's new found friendship Pre-Strike. Though she felt like she had to constantly force her two cents about Tobi's own friendships with Housemates either than herself in, he said absolutely nothing about Lolu being her confidante and late-night gist mate.
No He didn't!
Fast forward to today; Tobi had a certain bounce about him and exerted a different kind of energy, the type we never saw when he was still glued to Cee-C by the hip both romantically and strategically. It isn't careless to conclude that the boy felt he'd escaped a leash, following the other Housemates' comments about him being disconnected from the game because of his relationship with Cee-C and having Bitto go as far as referring to him as Samson and to Cee-C as Delilah; We all know what that implied, or not? He made it look like choosing another partner was the best thing that could have happened to him and just as you guessed it, Cee-C smelt it from afar.
Could It be The End?
While they were having a conversation about the post-pairing events, Cee-C voiced out her grievances about his apparent change in behaviour and for the first time ever, Tobi was just not for it. She went on to tell him to not forget where he came from, low-key reminding him of their very restricted relationship. He wasn't too impressed though because he walked away without uttering the usual 'babes I'm sorry'. This didn't sit well with the queen, who then followed her man and almost demanded that they speak. He did oblige but the conversation went south real quick, forcing Tobi to walk away once again, clearly irritated by Cee-C's single dimensional explanations. Not even her apology could make him stay.
She tried to get Alex to talk to him, mentioning how she'd gone against her father's wishes by getting attached to someone in the House and that should there not be a resolution by tonight, there wouldn't be any going back. Alex did try to intervene but it looks like Tobi has thrown the towel and is willing to let 'Cebi' cease to exist. Only time will tell Whether he'll go back to his apologetic ways or not, but there certainly wont be any sleep tonight for queen Cee-C. A woman scorned they say.
***
Have you been watching? What did you think of the Day 22 activities?