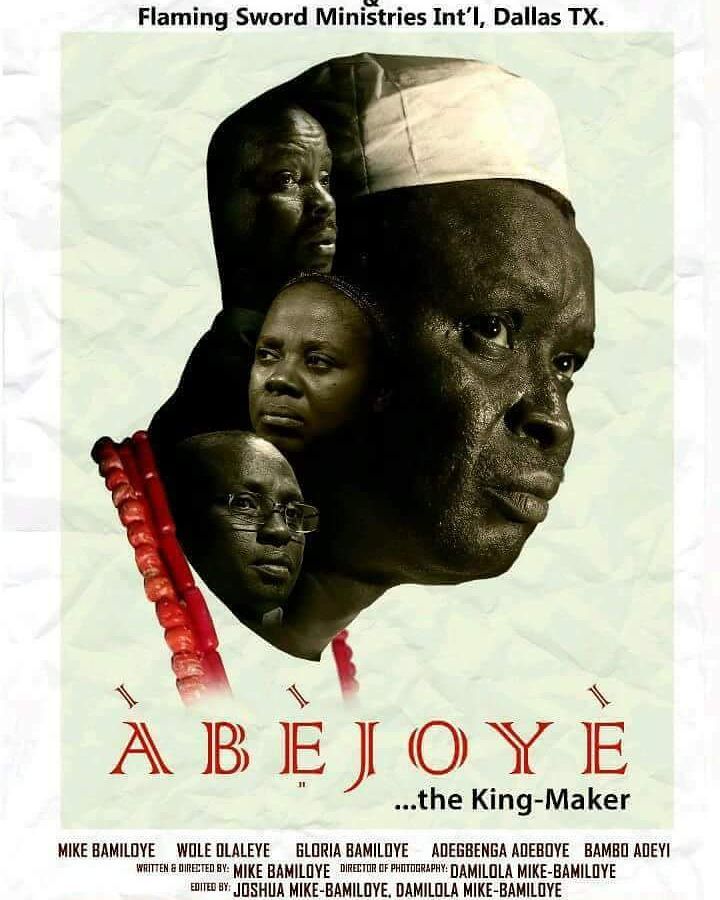 Hey BellaNaijarians,
Last year we introduced a  weekly segment born of our love for movies and series, titled BN Movie Feature.
For this week, we're featuring a missionary film out of Mount Zion's stable titled "Abejoye".
Abejoye was directed by Damilola Mike-Bamiloye and stars Gloria Bamiloye, Wole Olaleye, Adegbenga Adeboye, Bambo Adeyi.
Abejoye is an epic movie set in modern world, full of serious humour along with a highly inspirational message of the efficacy of the Word of God.
The Synopsis
Olayiotan Abejoye is an African traditionalist elderly man who leaves his village to visit his son and his family based in a city in America.
Unfortunately for the son, his father's visit comes along with a lot of explosive conflicts between beliefs in his traditional religion and the Pentecostal faith of his household.
These confusions will however eventually expose the hidden fake life of his son, the faithlessness of his wife as well as the innocent love of their children for their grandfather.
Watch:
Part 1

Part 2