Hey BellaNaijarians,
We officially kicked off a monthly friendly competition recently, where you, the BN community, nominate your favourite small-scale business and the highest nominated business gets a FREE post on the BellaNaija website and BellaNaija social media pages (Instagram, Twitter & Facebook).
The winning business becomes our #BNShareYourHustle feature of the month.
For this week's edition, there were a total of 74 entries and after a thorough check, the winner was Franxell Global Services –@franxellglobalservices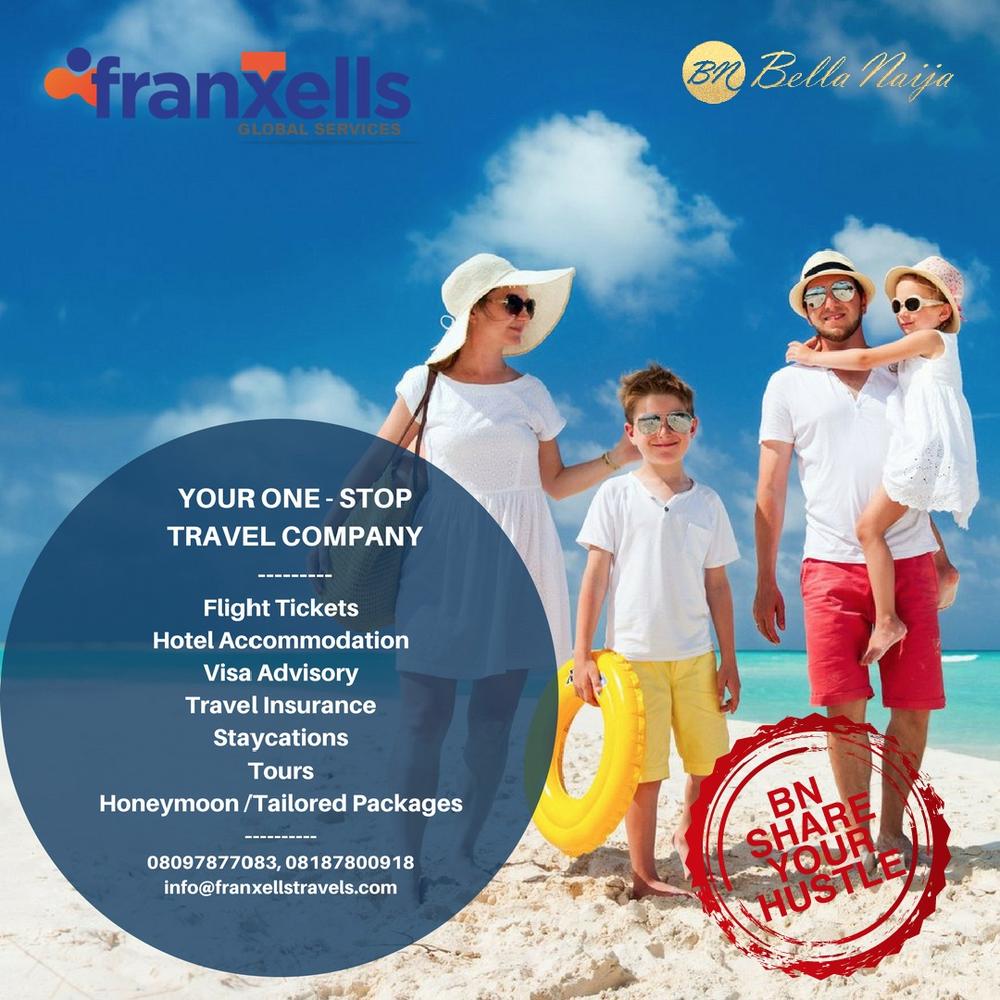 **
Franxells Global Services is a travel agency established in the year 2016. They are into General Contracts and are dedicated to providing reliable travel assistance and advice to their clients, either private or corporate individuals. They are customer focused, and are committed to providing quality services with absolute satisfaction for their clients.
They intend to change and offer personalized travel packages for all customers at a good rate and make sure they have a unique travel experience.
Their vision is to be the preferred Travel Management Company in Africa.
Their mission is to provide overall satisfaction to our clients. They fulfill their travel needs by creating enjoyable, fun and ultimate travel experience to them.
Their services :
Flight Tickets
Hotel Accommodation
Tours
Airport Transfers
Visa Processing and Advisory
Honeymoon and Tailored Packages
Travel Insurance
General Contracts
Also, because of their passion for travel, Franxells Global Services came into existence in order to offer affordable and redefined travel experience to all travelers
….Travel while You Can….
How to Contact them:
Email: [email protected]
Instagram: @franxellglobalservices
Tel: 08097877083, 08187800918
Facebook: Franxells Global Services
Twitter: @franx_e
Website: www.franxellstravels.com