You love them right? Check Out what these Bollywood Stars are up to this Weekend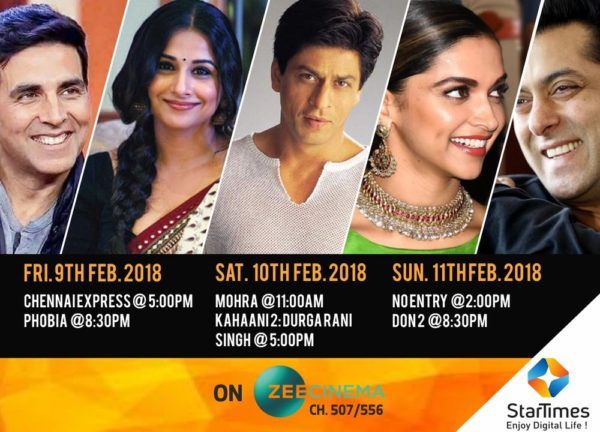 This weekend, your favourite Bollywood stars are giving you a treat on StarTimes. Check out the line up:
Friday, February 9th, 2018.
Chennai Express at 5.00 pm
Phobia at 8.30 pm
Saturday, February 10th, 2018.
Mohra at 11.00 am
Kahaani 2: Durgarani Singh at 5.00 pm
Sunday, February 11th, 2018.
No entry at 2.00 pm
Don 2 at 8.30 pm
—————————————————————————————————————————————————-
Sponsored Content