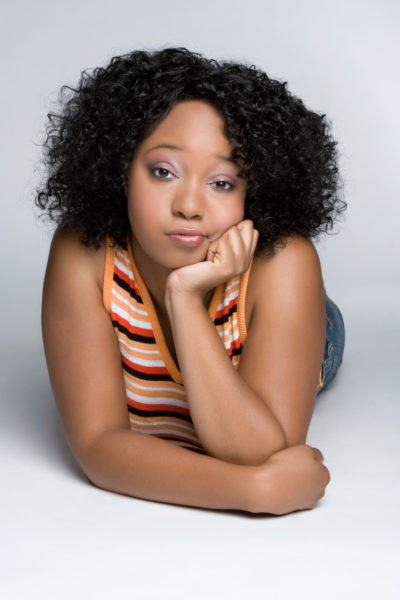 January is like THAT guest who overstays his/her welcome, and I'm just so happy it is over. It reminds me of Hans Christian Andersen, author of "The Little Mermaid" and most fairytales you know. He went to visit Charles Dickens, but the bromance was so strong that Hans extended his visit to five weeks to the chagrin of Charles' family. This is what basic people do: they overstay their welcome. The basic question is this: Why do basic people keep basicing?
There are ten other basic behaviours listed in this listicle. These are the most prevalent. No shade, but if you can relate with seven of these, you are basic. (Laughs in wickedness) Get defensive, Shoshandra! You just might be dragged.
Two-Faced Behaviour
In a major act of basicing, basic people will compliment you; say nice things to your face. The moment you turn away, they say mean stuff about you. Be wary of people who compliment your weaves, wigs, edges, or all. They are probably using "style-style" to snatch your headpiece(s). The moment you turn your back, they will ask, "What kind of straw is that one carrying on her head?"
"Have You Eaten?"
Basic behaviour makes a grown human ask "Have you eaten" when it is out of context. Please, if someone asks you this question, tell him or her to send you food. If they cannot send you food, send them your account number. You are not feeling entitled. You were on your own and they decided to hit you up with the question. They will probably stop asking this unfortunate question if they keep sending you food (or money).
"You Have Added Weight"
In their puny minds, basic folks believe you-have-added-weight is a conversation starter. Of all the salient issues in society, they choose this to start a convo. Some of us are insecure when it comes to weight, and these folks know. When we meet people, nicety demands that we make them comfortable. Basic folks lack interpersonal intelligence; ergo, they do not mind.
"When Are You Getting Married?"
This question, in my opinion, should only come from members of your immediate family, because they sincerely care. For some reason I do not know of, it is sensitive and personal. When asked, this question makes people uncomfortable. Basic people are willing to make you feel uncomfortable just to feel better about themselves.
"When Is Baby Coming?"
Because you are Osun, Goddess of Fertility, basic individuals will ask you this question. Some couples do not want children immediately after getting married, but will basicness allow people realise this fact?
Gossip Excessively
"Small minds talk about people; average minds talk about events; great minds talk about ideas." (I hope I quoted this right.) This is explicit enough. There are several mentally stimulating conversations one can have, but these people would prefer to talk about people's business. "Did you see Mama Ebuka's George that Sunday?" "Hmmm… He is not a man! Look at the way his wife controls him. He bathes his children in the morning while she cooks breakfast for the family."
Shames People
This is explicit. Basic people get a high from shaming people. Sadly, they do not know that putting other people down will not raise you up.
Minds Other People's Business
They cannot stand the foul stench of their businesses and so, they put their noses in other people's business. Guess what! Those people who want to fix your life have something major going wrong for them. Fixing you is their way of coping. They want to feel better about their crappy lives.
Types Abbreviations
ALL the unfortunate things I have read on social media were typed in abbreviations. I lie not. In fact, I came up with an explanation for this.
When phones came out, our keypads were abc, def, ghi. To make things easier, we typed abbreviations. Now that we have QWERTY keypads, some of us have decided to type out our words. People who type abbreviations are likely not to be receptive to change. They have refused to upgrade. This is the same way they have refused to outgrow dumb ideas such as sexism, homophobia, to mention a few. If I were in my final year, this would have been one of my proposed project topics. "The Psychology of Abbreviationists."
Accept Ideas Without Questioning
Educate their minds; they refuse. Question ideas before accepting; they refuse. They have allowed their minds to become dumping grounds. What a shame. Of what use is the mind if not to question, if not wonder?
So there goes! Do you know someone who ticks seven of these? You are probably tired of him/her and do not know how to say it. If he/she is not so relevant in your life, get your scissors and cut ties with such person. You do not need all that basicness happening in your space. The real question is this: Are you basic?
P.S. Initially, I had written "dumb", not "basic". Nevertheless, Master Jesus told me it is too early to be mean. You might as well interchange the words. Hehehe!
Photo Credit: Dreamstime