President Buhari arrives Nasarawa for 1 Day Working Visit
President Muhammadu Buhari has arrived Nasarawa state to inaugurate projects which the residents have said will boost economic activities and impact positively on their standard of living.
Some of the residents of Karu on Tuesday said that President Buhari deserved a rousing welcome considering the importance of the projects he will inaugurate during his working visit.
Security had been beefed up in Karu and environs, with the police deploying 4000 officers in preparation of the president's arrival.
President Buhari will inaugurate the Comprehensive Special School in Lafia, the Primary Healthcare Centre in Kwandere, and the Muhammadu Buhari International Market in Karu, among others.
A trader, Grace Ebere, said she was happy that President Buhari will visit the state. She said:
The market and other projects will boost economic activities, improve our standard of living and generate employment to the teeming population.

It will boost internally generated revenue of the state, thereby boosting the socio-economic development of the state.

His visit will no doubt bring blessings as it will also improve the standard of education as the president will also commission the Special School in Lafia,.
Ebere called on traders to come out en masse and give the Nigerian leader a rousing welcome to the state.
She appealed to the President to initiate more business friendly policies aimed at improving the living condition of Nigerians.
Ali Abu, another trader, also said that President Buhari's visit to the state will boost economic activities in the state, which in turn will improve the capacity of the people to meet their basic needs. He said:
We learnt that President Buhari will visit the state to inaugurate some projects including markets and we believe that the inauguration of the projects including the Muhammadu Buhari International market, Karu, will boost economic activities.

A lot of people will be engaged when President Muhammadu Buhari inaugurates markets across the state, thereby reducing the rate of unemployment in the state and also boosting the state's internally generated revenue.
Abu called on youths to comport themselves well during and after the President's visit and to respect constituted authorities as well as be law-abiding.
See photos from the president's arrival below: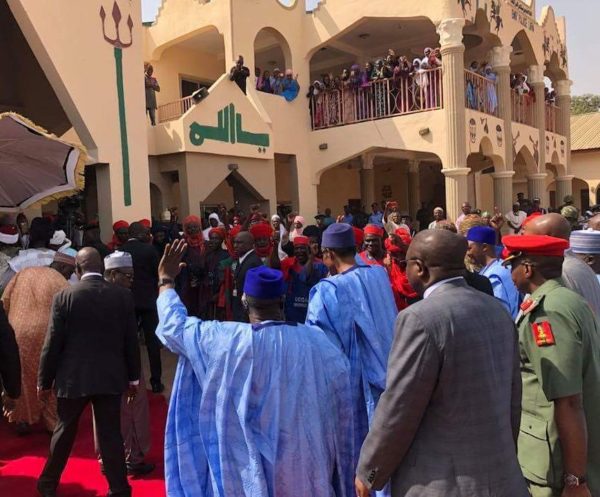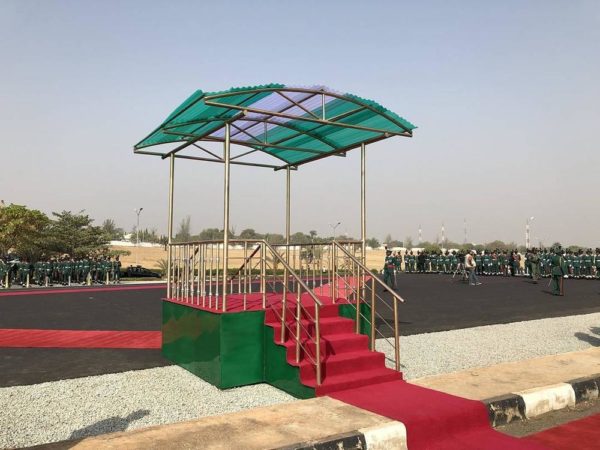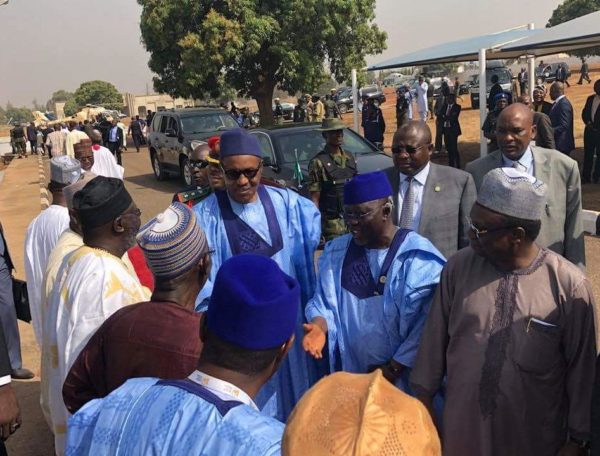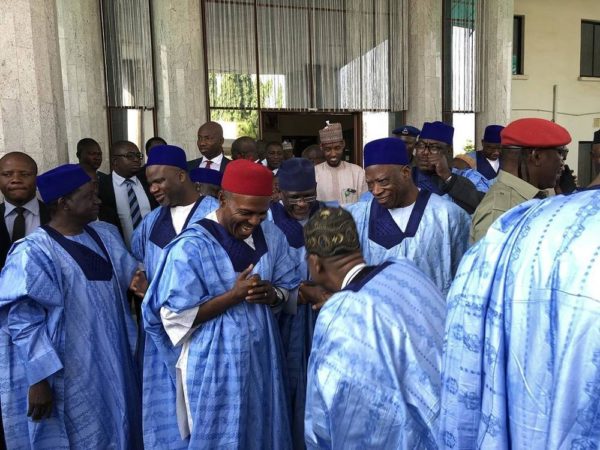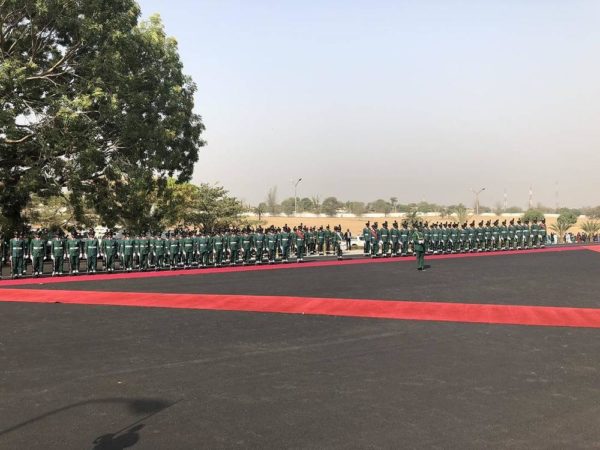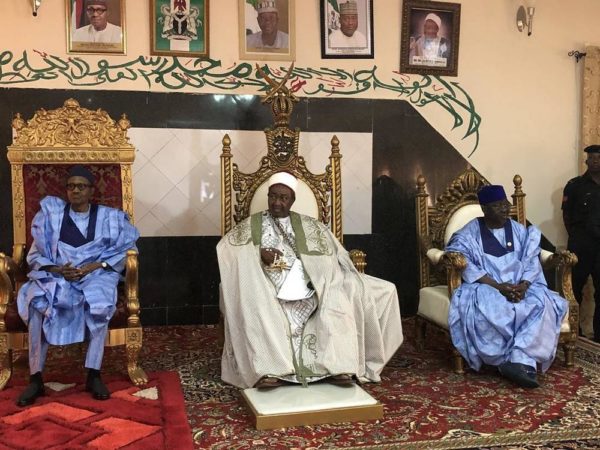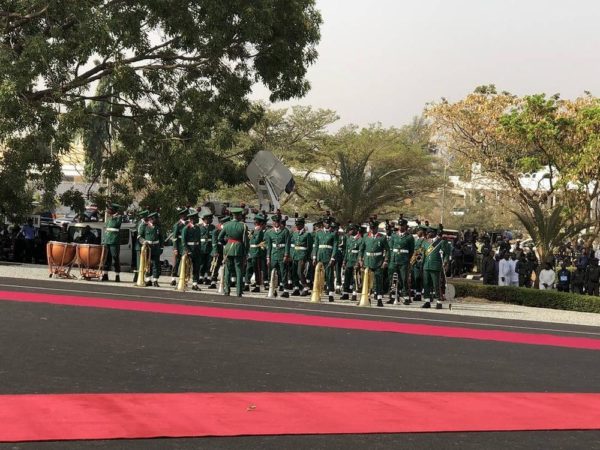 Photo Credit: buharisallau