#BBNaija – Day 62: A Sweet Storm, Super Eagles Fever & More Highlights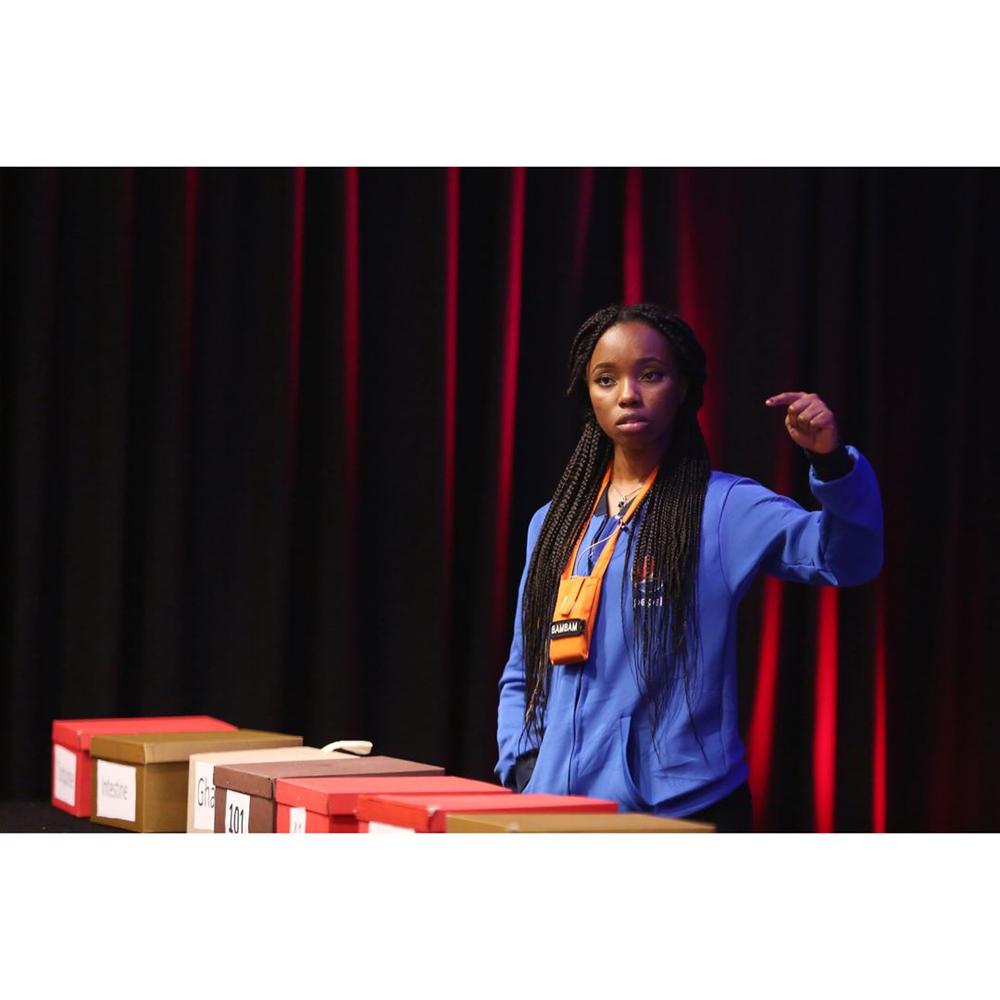 Did you watch day 62 of the Big Brother Naija 3 reality show?
If you missed it, we've got the highlights for you!
..
We'll Drink to That
Miracle's win might have been a reason to celebrate for him and his, but his counterparts couldn't have been happy with his last minute victory. His sudden championing mimicked Lolu's win last week. While everyone thought the game had ended and could have sworn Miracle had banked the Million, Lolu came, raced and conquered the million. Nina, Tobi and Alex were unsurprisingly the most excited about Miracle's win.
As per norm, Biggie rewarded the Housemates with a few bottles of liquid courage and had the House buzzing with celebratory wails. While the ladies negotiated their bath prices and prepared themselves for good wash ups, the guys popped bottles and gulped away at their courage.
Thanks to their very intense closet conversation, Anto and Lolu seemed to have found their 'good' place as she voluntarily massaged his head and judging by the way he sweetly declared her his girl, Lolu couldn't have been in better hands. This sudden turn of events had Tobi questioning Anto's motives and trying to find out what was going on because just a night ago, Anto seemed cozy beside him while Lolu found solace in the bath tub. Khloe caught on to the narrative and offered her unsolicited advice, reminding Tobi just how much Cee-C was into him, in case he'd forgotten.
When everyone was mud free and ready, the Housemates gathered in the kitchen and had a mini feast and enjoyed a game of beer pong. With Khloe's broken bars for entertainments, the Housemates had a long night ahead of them.
Waking Up Alex' Way
For the past 62 days, the Housemates have had time to enjoy their sleep on weekends without being woken up by Big Brother's strange sounding alarm. However, today was a bit different when Alex took the initiative of being the alarm itself.
Much to their amazement, they had no option but to wake up as Alex wasn't backing down until she got the satisfaction that everyone was awake.
Wakey, Wakey
Known for being unapologetically loud, the pestering of her fellow Housemates wasn't unexpected of her.
As if banging the spoon against the bowl wasn't enough, Alex made it a point that she reached each and every individual's ear as she walked from bed to bed.
Tobi on the other hand didn't hear the end of it as the pestering from the Shaku Shaku queen continued.
Let's Talk About It
However, things flipped this morning when Housemates opted to talk about the benefits of the workouts instead of going to the Arena and working out.
Normally, the weekends are all about rest for the Housemates and waking up for their daily workout isn't something they worry about.
Cee-C, Teddy A and BamBam spoke highly of the workouts Biggie makes them do every day.
With less than four weeks the trio have vowed to keep on exercising, with Teddy A mentioning that if someone becomes a public figure, they should at least make an effort to look good.
Workout, Why Not?
While others were preparing food, Tobi and Alex had their workout moment in the garden. Though unaware of the others' chat, they unconsciously confirmed that working out is good.
Sugar Rush
The treats from Biggie this afternoon, rewarding Miracle for winning the Arena games, seem to have triggered an already existing hype from Alex.
Anyone looking for peace in the House should basically wait for Alex to go to sleep, which is unlikely any moment from now.
A Sweet Storm
Lazying Around
Housemates had a rather slow start of the weekend, and so it came as a delightful surprise when they saw two Ninjas enter the House with huge trays of colorful individual cups that they laid on the coffee table. Biggie had sent them with some very sweet treats to celebrate their victory of the night before.
Earlier today, Alex had taken it upon herself to bang the House out of bed as she walked from room to room beating a metallic spoon against a dish to her peers' greatest annoyance. At least this unusual alarm-clock left them no other choice than begrudgingly leaving their beds. Yet even after breakfast, Housemates were still lazing around wearing pyjamas. Even Miracle who had won with flying colours had to be dragged out of bed by the feet and escorted by the Ninja to the lounge to unveil his recompense.
The Storm Before the Strike
The sight and smell of the cups of ice-creams, chocolate and all-sugary desserts quickly got Housemates back on their feet as they needed no persuasion to let the sweet storm sweep through their bodies. Judging by the sparkle in their eyes, and satisfaction on their faces, Housemates made no attempt at hiding their sweet tooth. Everyone was happily munching, licking spoons, chewing and making crunchy noises of contentment.
Yet with a sugar high, the chit-chats started again, as if no one seemed to remember that Evictions were just around the corner of the Double Wahala House.
The Super Eagles Fever
In the spirit of connecting with greatness, the Housemates have spent the afternoon making art work and hence showing support to the Nigerian National Football team.
The Super eagles as affectionately known will be representing the country in the upcoming World Cup in June.
Dressed in their Supersport t-shirts the Housemates have really gone out of their way to ensure the message that translates from their pieces are of Nigerian pride.
Papers, Scissors and Paints
In their efforts to conveying a very special message to their fellow countrymen, the Housemates have somehow turned the Big Brother House into an art studio.
Papers, scissors and paintings have been all they concentrated on and even though there's a party later in the evening, they have made sure that their show of support for the Super Eagles takes priority.
Presentation and Party Mood
It hasn't been all seriousness in House, the Housemates have taken time out to dance in between their display of creativity, which of course is sparked by the thought of having to enjoy a few cold ones after their work.
What makes it more interesting is the fact that, for the first time, apart from partying with only the DJ, Ebuka will grace them with his presence.
With all the effort that they've shown, the outcome of the arty crafts will be interesting to see.
BamBam Evicted!
Tonight was full of surprises from Biggie, the euphoria from the Saturday party was quickly turned to pure shock as BamBam landed up getting Evicted.
All Shook Up
Biggie really swicthed things up this evening, but the pinnacle moment of shock came after Ebuka partied with the Housemates and went into the House with them. He then asked them all to sit down in the lounge, all of a sudden the mystery of the special guest was put to rest when Steve, the auditor from Deloitte rang the doorbell. He handed Ebuka the envelope and in an instant it was all over for BamBam. She looked utterly flabberghasted, as did everyone else in the room. It was a sudden and brutal end to her journey in the House.
Teddy in Tears
In true Big Brother fashion, BamBam did not have much time to leave the House and only had a swift moment to say goodbye to her lover in the House. Teddy A and BamBam shared a kiss and said goodbye but after she left he was in pieces. Crying in the bedroom while Alex tried to console him. He kept his sunglasses on but the shock was written all over his face and he was visibly distraught.
Tonight's Twists
Tonight was just one twist after another, first the party location changed to the Arena, then it was Saxokay absolutely killed it as the live act for the night as opposed to a DJ. Ebuka, looking dapper as ever, came to party with the Housemates and then entered the House. All in all, no one ever could of expected this evening's events. It was the wildest ride yet!
What did you think of BamBam's exit from the House?
***
Have you been watching? What did you think of the Day 62 activities?