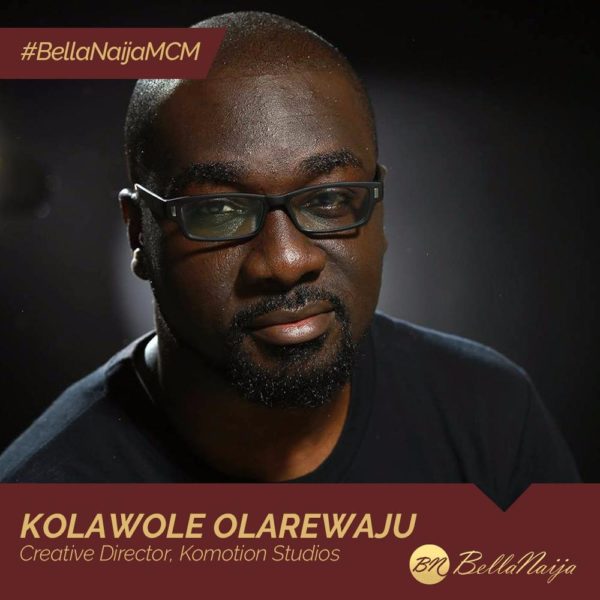 In 2018, with some schools no longer teaching Nigerian history, a lot of our children don't have Nigerian/African characters to look up to, or characters who tell the Nigerian/African story. Most of us get upset when our stories are taken and told back to us, or our historical/cultural artifacts – a piece of our heritage – are stolen and put on display for entertainment oceans away at a museum; but why haven't we told our own stories?
Our #BellaNaijaMCM this week Kolawole Olarewaju is someone who has taken on the responsibility to tell our stories: to the world so that they know how rich our heritage is; to the rest of Africa so we know who our heroes are; and to our children and leaders of tomorrow who hold Nigeria's future in their hands.
We must understand that the past plays a vital role in how our future is shaped, understand that we can't move forward if we don't know where we're coming from, and that to make progress, we must know who we really are. This can only happen if we are aware of the stories of our past.
The "tales by moonlight" are the tools that help shape who a man becomes when the sun rises.
Kolawole founded Komotion Studios, a creative production company "with a core mission to provide disruptive content and solutions that break new grounds." The company specializes in 3D visualization and animated content, catering to the advertising, broadcast, retail, film and entertainment industries.
Komotion Studios says it is on a mission to unearth the best stories Africa has to offer and will be using modern day technology, 3D animation, Visual effects and the best writers available, to bring to light rich stories that have been long forgotten. It aims to give these stories an authentic, yet modern re-imagining.
One of the company's projects is "Dawn of Thunder," a proof of concept for a web series and/or feature length movie based on the Sango deity of Southwestern Nigeria.
Dawn of Thunder is an origin story that gives the audience a full spectrum of Sango's legacy from birth to his famous disappearance, and Komotion Studios is currently crowdfunding to bring its vision to life.
Komotion Studios and Dawn of Thunder has been featured on BBC World News and is getting rave reviews worldwide.
Kolawole is also the creative director of Gidi Virtual Tours, a company specializing in immersive and interactive 360 virtual tours and experiences for properties and businesses.
We celebrate Kolawole and his team today and wish them all the best!