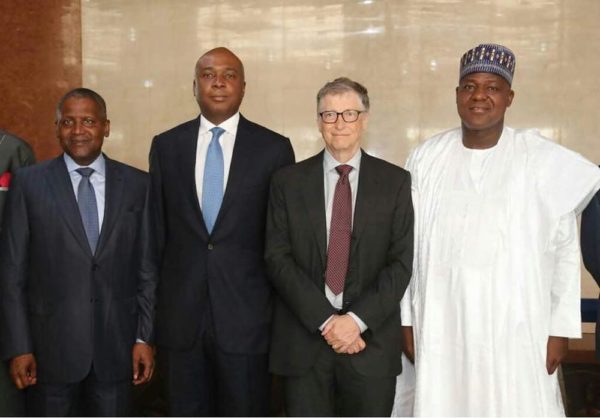 Billionaire and philanthropist Bill Gates has said Nigeria will only thrive when every Nigerian is able to thrive.
Gates said this while meeting with the National Economic Council (NEC) on his visit to Abuja, Nigeria.
He has invested about $1.6 billion in Nigeria so far, he said.
While Gates said he was impressed by Nigeria's growth in recent years, especially in technology, he urged the government to invest more in both the health and education sectors.
Nigeria should also focus on human capital, he said, rather than prioritising on physical capital.
Watch him speak below: