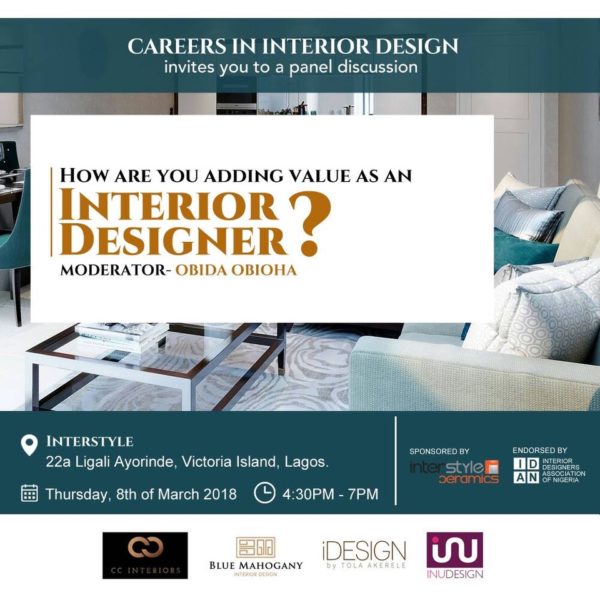 You are invited to the anticipated 5th edition of Careers In Interior Design.
This year's topic "How are you adding value as an Interior Designer?" brings us on an exploration of 4 key points, digging in, discussing and deliberating to get actionable answers to our rhetoric question.
Please come prepared to network, learn, share and grow!
Date: Thursday, March 8th, 2018.
Time: 4.30 pm – 7.00 pm.
Venue: 22A Ligali Ayorinde, Victoria Island, Lagos.
This event is FREE and you won't want to miss it. Hosted by top Lagos Interior Design firms; Blue Mahogany, CC Interiors, iDesign by Tola Akerele, Inu Design and Moderated by Obi Obi.
In collaboration with the Interior Designers Association of Nigeria and Interstyle Ceramics
Please click here to register.
——————————————————————————————————————–
Sponsored Content