Sterling Bank shares a Beautiful Story of Promoting Work-Life Balance by Granting New Father Paternal Leave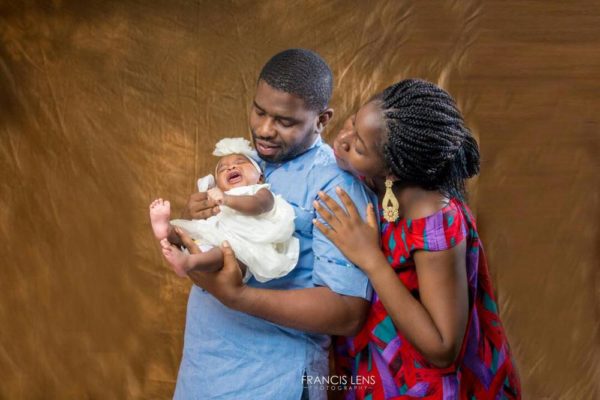 Congratulations are in order for Okiomah Oghenefego (a.k.a Fego). He's one of the latest additions to the New Daddies Club, with a bouncing baby girl in tow.
What's also special is that he is possibly the first employee to enjoy paternity leave perks in the Nigerian banking industry. As a member of Sterling Bank's Digital Banking unit, he qualified for a five-day leave period to care for his newborn.
"In those five days, I spent quality time with my wife, strengthened our bond and developed a special bond with my daughter. I also learnt the technique for carrying a newborn, changing diapers and ensuring that she burps after feeding her,"  Okiomah said.
One word: "Aww…"
Kudos to Sterling Bank for this. No wonder it's considered a great place to work among young Nigerians. The Bank has a solid stand on maintaining a work-life balance amongst its employees, stemming from its mission to care for the community.
What are your thoughts on paternity leave policy? Should more Nigerian companies adopt it?
——————————————————————————————————————————————————————————
Sponsored Content