#BBNaija – Day 64: Lolu the Wordsmith, All Daggers Drawn & More Highlights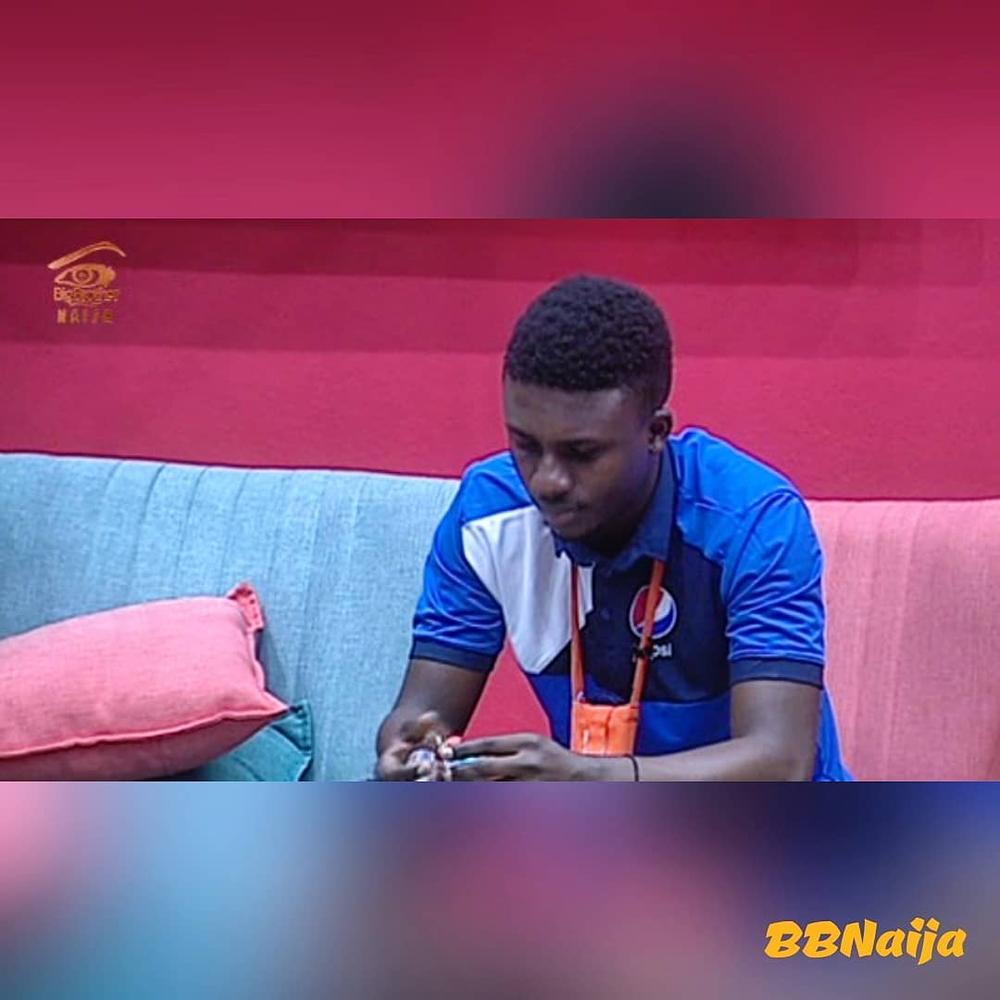 Did you watch day 64 of the Big Brother Naija 3 reality show?
If you missed it, we've got the highlights for you!
..
The Game Continues
Even though it was clear that the Housemates wanted BamBam and Teddy A out of the game judging by their nominations, they don't feel any type of way about their departure.
The remaining Housemates are carrying on with their stay in the House as if nothing had happened.
Housemate's perspective
Shortly after Teddy A was evicted, Ebuka advised the Housemates to have one perspective and that is one of a Housemates and knowing the Housemates have on numerous occasions tried to guess Biggie's moves and failed miserably, he further added that they must just enjoy the game.
However, no one could have anticipated that life would go on so soon. Not a single tear was shed which only explains that its nothing but joy that competition had been eliminated
The aftermath of BamTeddy
Both have mentioned that their feeling for each other are of mutual understanding and right now nothing is clear going forward. BamBam however has expressed that she wouldn't mind because she had come to like Teddy A so much but won't hold her breath on that because she's knew the situation from the get go. The Eviction shockwave, if there was any was quickly replaced by chatting and bonding session, a lowkey 'mission accomplished' maybe?
Let's Talk Strategy
Once again, the Big Brother House's population is been slashed in half and with the finale just 21 days away, the remaining Housemates are left with a rather stirring Task of deciding each other's fates. This of course does follow the norm but the question is, will they use better avenues in their decision making? Let's talk strategy on a collective front.
Distorted Nominations
This season has certainly proven that even when collected from the same branch, fruit can never taste the same. The Housemates seem to have allowed the game to unfold and didn't take advantage of the fact that they were in control of the eventualities. Biggie obviously doesn't support Conspiracy but, their Nominations have always been so distorted that it's difficult to tell whether the decisions were based on personal vendettas or on eliminating the competition.
Who's The Competition
While trying to figure out who the competition is a certain pressure point, there are ways to tame this dragon. Analyzing who the most competitive Housemates are in term of Task and reward-tagged challenges; hypothetically calculating who could be doing it for the viewers in terms of dodging the Eviction bullet and reading into the personalities that seem to fit the examples above, then adjust accordingly. The Housemates seem to have ignored this to a certain extent and based everything on how they felt in the moment.
While spontaneity is a good thing; the sooner the Housemates stop depending on their personality flaws as reasons to be kept in the game and actually PLAY the game, the better.
Lolu the Wordsmith
Nine weeks in and we can officially say that Lolu is one of those Housemates that we couldn't quite figure out. With a somewhat reserved personality and very limited interactions with the other Housemates; it's pretty safe so say that his success in the House can be attributed to his level headedness and the ability to omit necessary information and make you voluntarily take the blame, maybe, no?
Smooth Operator
Basically, Lolu has proven to be a smooth operator. While others use bulldozers to break, build and break again, his sharpest weapons are his words. Looking back, he was the first of the Housemates to ever get Cee-C to talk about herself and had her unknowingly exposing her vulnerability and had the other Housemates slip and reveal their strategies. His wordsmith abilities aren't just a result of a clean and concise vocabulary but an innate gift; purposefully and sparingly sending his message across, be it advice or persuasion, without the need to force or impose. That's a gift fam.
What Situation?
Last night when Ebuka asked him about his and Anto's situation and if he felt he'd done anything wrong, his response was a classic 'repeat the question while thinking about a fitting response'. Although he didn't give a direct answer, he pretty much left a lot of room for misinterpretation and shied away from admitting the latter but even then, he was able to put out the fire without burning his finger; at least not entirely.
She's In To Deep
We have highlighted Anto's evolution pre and post her Eviction and spoke about how she'd become a bit more sensitive. Lolu on the other hand played a direct role in her evolution, strategy or not.It's true what they say, perception is everything because despite the fact that he's always been consistent about his courting and seemingly had her eyes fixed only on Anto, he proved to be more a player than he let out; a word player.
With his 'sell ice to the Eskimo' abilities, it comes as no surprise that the other Housemates haven't quite cracked Lolu's strategic code. Will he be able to smooth-talk his way back into Anto's good books?
Khloe's Victory Hop
Hunt For It
For this week's HoH Challenge, Biggie introduced a twist that brought the out the Housemate's inner kids. In line with Easter, the Housemates that were legible for the HoH hunt were given buckets to collect chocolate eggs, plastic eggs and chocolate bunnies; while Rico Swavey, Alex and Cee-C, who'd been excused from the hunt due to having fouled during their Minimie box Task were handed baskets and could only collect chocolate bunnies. Khloe was the Housemate that had luck to her hop and unwrapped the golden HoH egg.
The Hop To Your Step
Despite the fact that the Housemates pulled some cheating stunts and walked at some point, the hopping catch definitely brought the fun back into the House. They exhausted all the finds and as per the instructions, the Housemates gathered in the lounge and opened their treats.
Khloe, Bearer of The Golden Egg
Miracle was the first Housemate to open and an egg and enclosed was a message instructing him to swop buckets with the person directly opposite him and that happened to be Nina. Tobi was instructed to eat 3 chocolate eggs while Lolu was instructed to tell an Easter Bunny story. There were more egg exchanges and fun instructions but as the unwrapping continued, Khloe was the lucky hunter and HoH was her portion.
Fate in the Hands of Time
The other Housemates were clearly not impressed as there was zero applauding but for returnee Khloe and whichever Housemates thought her Save and Replace mercies would fall on their lap, this meant a guaranteed stay and a break from the cut-throat possible Eviction battle. However, In line with Biggie's recently adopted tradition, HoH Khloe is still to choose a Chance Card and that might just change her fate. How her reign will affect her counterparts and further intensify the Game lies in the capable hands of time. Nonetheless, kudos to her.
All Daggers Drawn
Come Closer 
Having gathered in the lounge, Head of House Khloe entered the booth card to pick one of the four chance cards. She returned to her throne ready to open it and read its content aloud, but Biggie told her to hold on until he instructed her so. One by one, Housemates were called into the Diary Room and had to Nominate two fellow Housemates for possible Eviction.
Thrown Under The Bus
Tobi Nominated Nina and Lolu, whom he never really took to liking ever since the beginning. Head of House Khloe wanted to see Nina and Alex out of the House, which may well happen. Miracle on the other hand has remained consistent throughout his Nomination sessions: week after week,he kept to Nominating Cee-C and Lolu. As for Alex, she didn't hesitate to name Rico Swavey who had become a confidante and Cee-C for reasons known by herself. For Lolu, the choice was easy as he Nominated Cee-C and Miracle, unknowingly returning Miracle's favour. Anto had a different perspective as she wanted to see Rico and Cee-C up for Eviction, while Rico had reluctantly volunteered Cee-C and Lolu for the Exit. As for Nina, Lolu and Cee-C had to go, if anything because she still resented Cee-C since their clash. Last but not least, Cee-C Nominated Alex and Anto for possible Eviction, not knowing she would be among the Nominated ones.
Last Men Standing
Asides from Tobi, Anto and Khloe, it is two thirds of the House that are kept on their toes ahead of the Eviction show. Yet Biggie wasn't done with Housemates as he called HoH Khloe to step forward and review the content of the envelope containing her chance card. She read it and to her greatest surprise it only offered her Immunity and nothing else. This meant Khloe had no privilege to Save or Replace any of the Nominated Housemates. Biggie nonetheless asked her to choose the Housemate she wanted to share the lottery bedroom with, and she didn't hesitate to name Rico Swavey who replied with a thumbs up movement.
***
Have you been watching? What did you think of the Day 64 activities?