Corporate chef by day, Disc Jockey at night and Fitness enthusiast at leisure, variety as they say truly is the spice of life. Lagos born Chef Demola is making a living from what he loves the most; the dream of the average Nigerian youth – who are carving out niches for themselves, as creatives, outside of the regular professional career paths. As a Chef, Demola's passion is to cater to companies and organizations. His work ethic is a blend of creativity, passionand the fun bubbly vibe of youth. His Diploma in Culinary Arts from the Institute of Culinary Education in New Yorkcoupled withthe top-notch training he received at Cecil Harlem and his work experience at Blue Smoke restaurant New York are evidences of his appetite for excellence.He debuted his catering company; Spice Rack in January 2016 in Lagos,Nigeria. They offer a great assortment of both local and continental dishes. Every meal from Spice Rack is a mind blowing experience.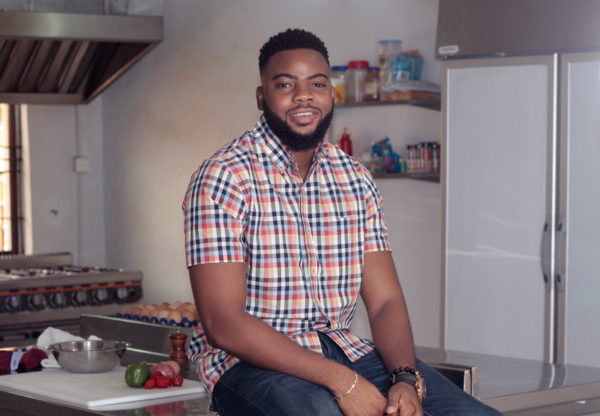 Please tell us about yourself.
I'm Ademola Morakinyo Olajide, I was born in Lagos, Nigeria. I obtained a BSc in Sociology from Redeemers University, Osun state, Nigeria. I have a Master's degree in Marketing and Media from the University of Derby in the United Kingdom.  My culinary story is quite funny, I started cooking in high school, and then I was the only boy in our Food and Nutrition class, which was where I first discovered my love for the kitchen. After my Masters' degree, I stayed at home for a year and then I knew it was time to turn my skill into my passion. This led me to one of the best culinary schools In America; Institute of Culinary Education New York, where I obtained a Diploma in Culinary Arts. I had the privilege of meeting and working with top chefs like Chef JJ Johnson and Marcus Samuelsson. I was an Extern at the Cecil Harlem and also worked at events for Blue smoke restaurant in New York.After all my culinary experiences in America,I came back home to start Spice Rack in January of 2016 because frankly, there's no place like home.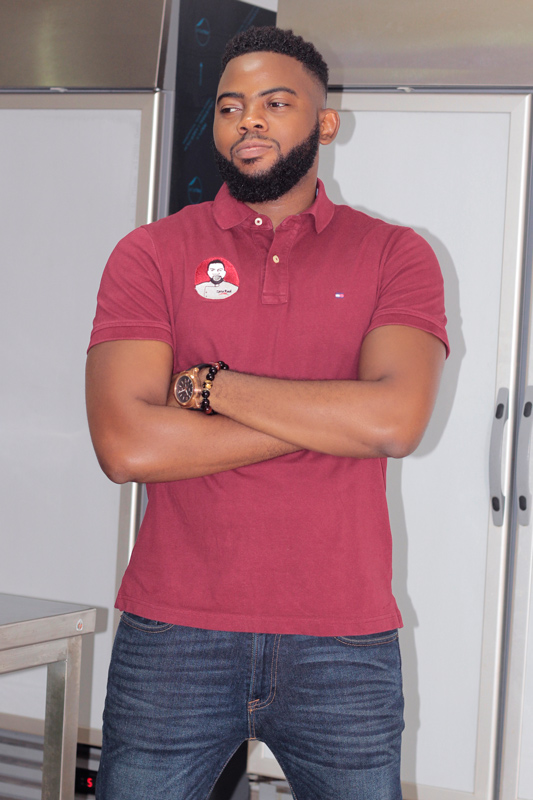 How did you get financing to start off your business?
Honestly, getting capital wasn't easy at first but luckily for me, an angel investor believed in my dream and invested a sizeable amount into my start-up.
Please give us some insights on the expansion of the business.
We commenced operations in January 2016, then I was working out of my mother's kitchen at home, as the business grew and more orders came, we expanded to having our own kitchen in December 2016. Our vision is to be the catering company of choice. We plan to achieve this through maintaining and exceeding our standards and making customer satisfaction our foremost goal. How far do I intend to go? There are no limits. I intend to keep going higher, improve on myself as an individual and as a business owner while breaking barriers.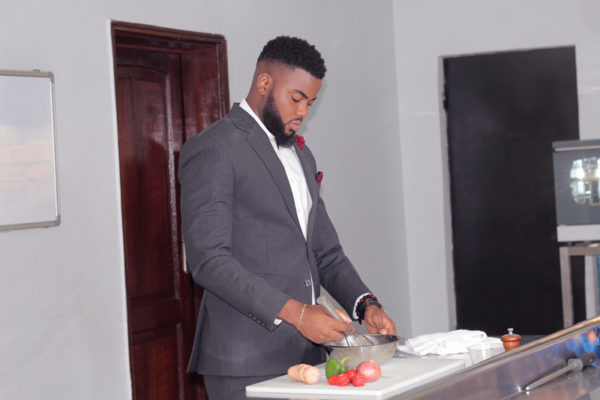 What's the staff strength of Spice Rack and what category of individuals do you cater to?
We currently have 7 full time staff and 8 contract staff. We cater mostly to corporate organizations and private individuals.
What's the most difficult challenge you have faced running your business here in Nigeria?
(laughs) The most difficult challenge we face is getting clients. In Nigeria as we all know, getting clients is usually based on who you know before your skills and abilities are recognized or acknowledged. Another challenge is dealing with the unpredictable traffic in Lagos especially when you have a timed delivery to make.
Describe an average day in Chef Demola's life.
I wake up at 6am most days, I am in the kitchen by 6:30am, cooking up a storm and making sure the day's order is being prepared to ensure timely delivery; which is something I'm very keen about. Menus are created weekly or monthly depending on the client, this is done by my team and me. When work is done I go to the gym or just relax.
Who would you say inspires your entrepreneurial drive?
Michael Olajide, who happens to be my father.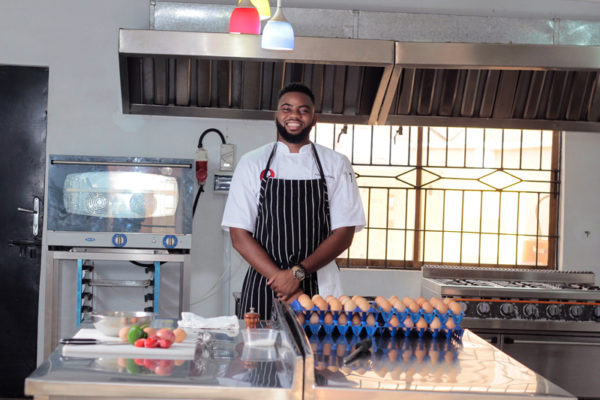 I work out at least 3 times a week, drink and hang out with friends, swim occasionally, work on my DJ skills, and see the world when I can.
If you weren't a chef, what would you be?
I would be a full time Disc Jockey (DJ). I just recently started practicing in my leisure and will be putting out my mixtapes soon, so be on the lookout for @MANNDEMO
What are the top 3 ingredients you can't do without?
Bell Peppers(Red and Green), Knorr Chicken stock cubes and Ground Chilli
When do you plan on opening a restaurant?
There is currently no plan to start a restaurant because of the cost of running one, the uncertainty and extremely high risk in that line of catering; but I hope to be able to diversify in the near future.
Who would you consider a great privilege to grace your table?
Rick Ross and Richard Quest
Being a man in the cooking business, would you say acceptance from clients come easy?
I don't think presently acceptance  comes from being male or female because in Nigeria now most chefs (not pastry chefs) are men, so Nigerians have come o the acceptance of male chefs. The comments I get are based on my looks. I get comments like "fine boy like you, are you sure you can hold a knife let alone cook"
Do you see yourself leaving the cooking business in the future?
No, putting smiles on people's faces with my cooking makes me happy and pumped up
Would you say your family background influenced your passion for cooking?
Actually it was a combination of watching my dad cook as well as being the only male food and nutrition student in high school.
What is your advice to other young entrepreneurs in Nigeria working hard to make ends meet?
Keep pushing and seeking new opportunities. Doing business is not as easy as it seems on paper or in a discussion, but I believe with hard work and persistence the sky will be the beginning.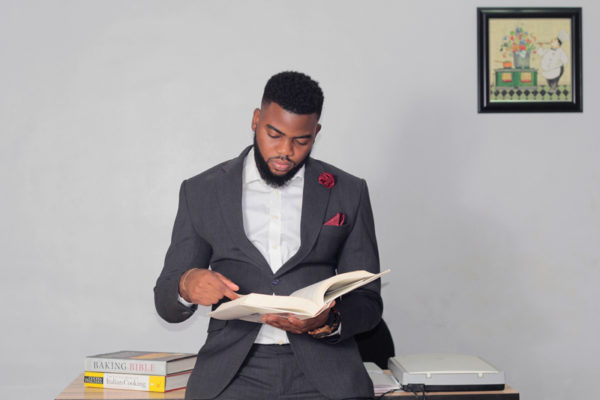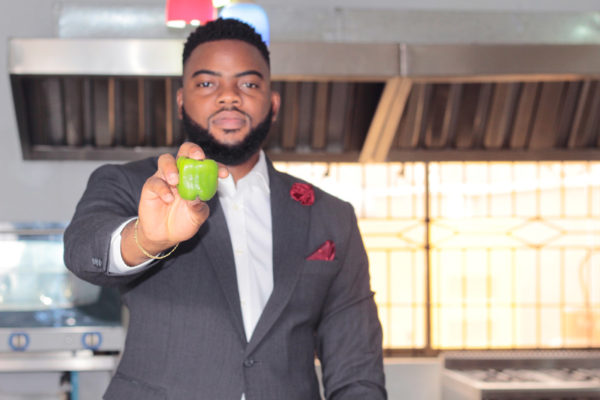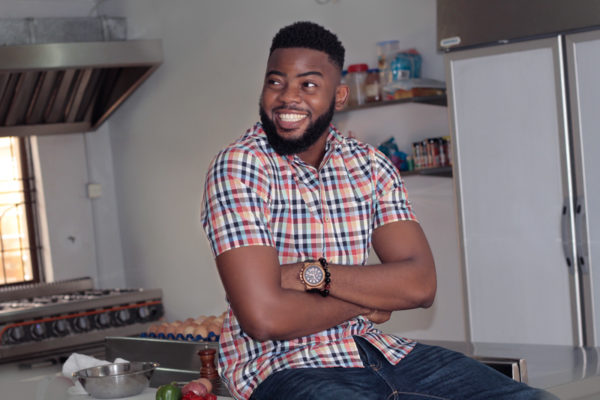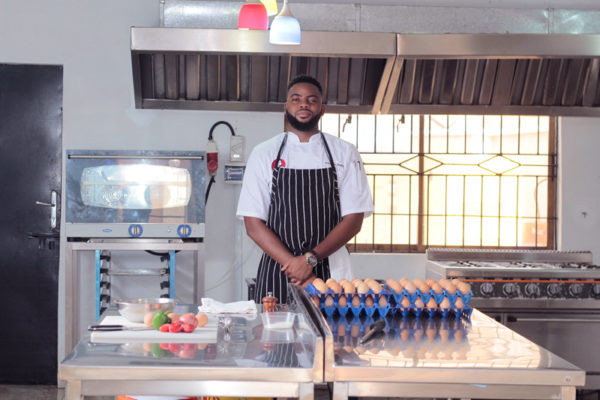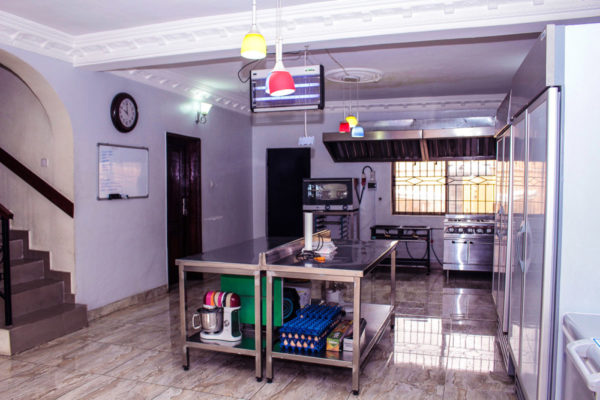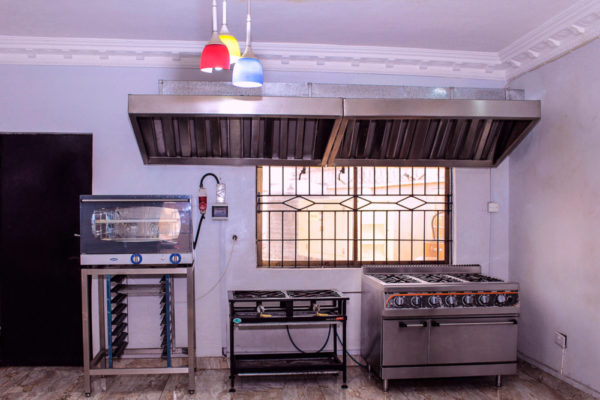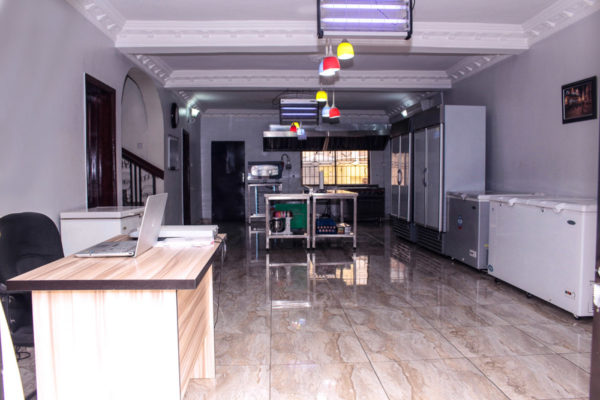 You can follow Spice Rack on:
Instagram: @spicerack_ng
Facebook page: Spice Rack
Twitter page: spicerack_ng
Visit our website: www.spicerack.com.ng

——————————————————————————————————————————————————————————–
Sponsored Content