A Story of why Africa is so Rich yet so Poor! Onyeka Nwelue's First Feature Film "Agwaetiti Obiuto" to premiere Saturday, May 5th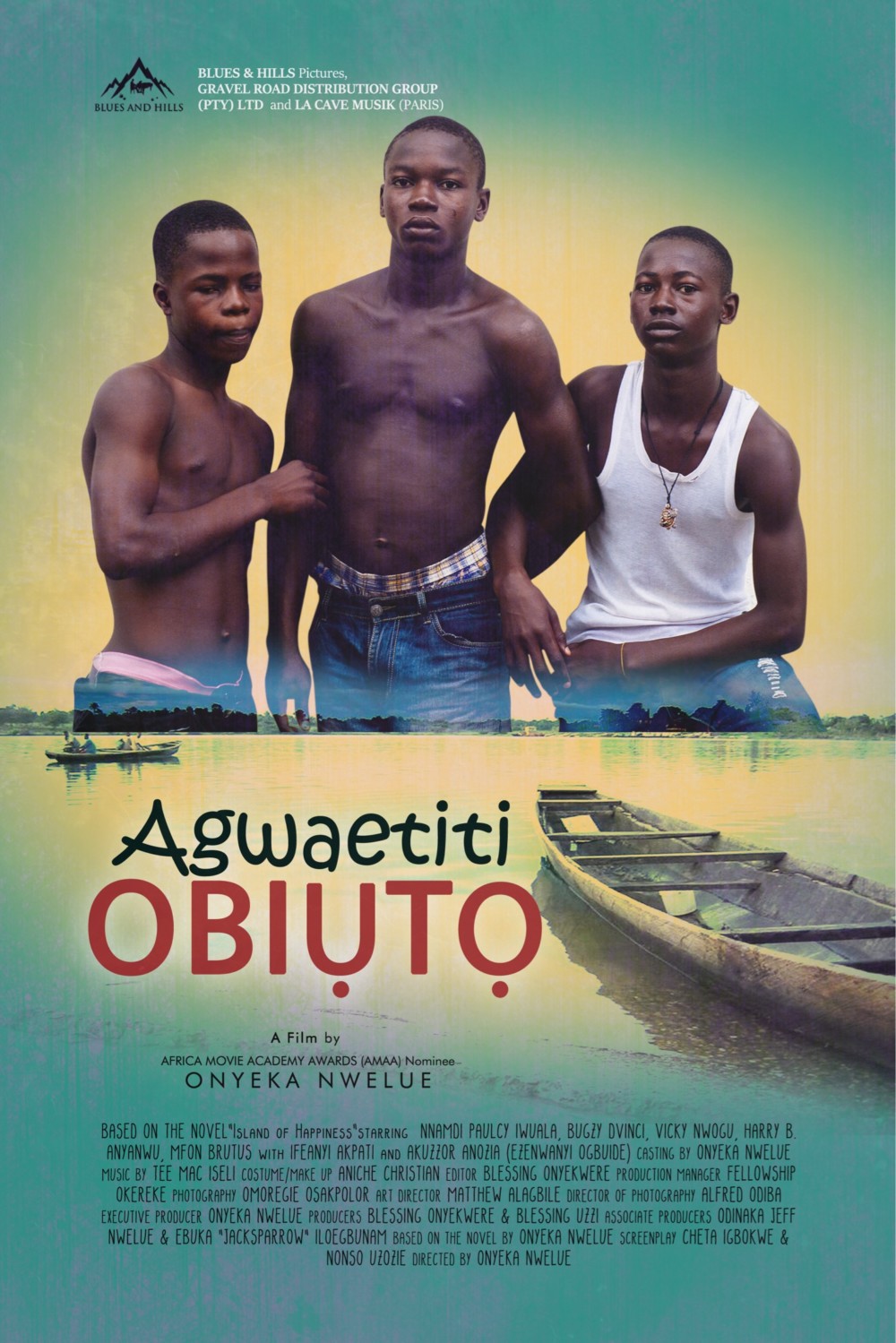 Onyeka Nwelue's Agwaetiti Obiuto is a spectacular and vivid investigation into why Africa- the black man, really appears to be reeling from a cursed narrative. The story of Africa, of course, is not what Nwelue intended to tell. The film is about a small town in Southern Nigeria, Oguta. But like all great art, the story extrapolates; like a chameleon, it fits into the very dynamic and varied narratives that is the history of black societies across the known universe.
Although the African continent is blessed with gold, diamonds, oil, coltan, bauxite, uranium, iron ore and other valuable resources, most of its inhabitants have long numbered among the world's poorest. Some economists have described this as the Resource Curse. But, depending on who you ask, the reasons for the odd phenomenon are many.
In Agwaetiti Obiuto, Nwelue does not offer an objective reason based on scientific rigor. He is only a telling a story, but even the telling, the plot, is haphazard in many ways, with spliced scenes and a narrator that interrupts and offers unsolicited monologues. The genius here, however, is that this sort of randomness, sometimes awkward, gives substance to the confusion that runs through the minds of anyone who has ever sat down, pen and paper in hand, to tell the story of Africa. This is the kind of film that lingers in the mind because there are gaps that it leaves, gaps that must be filled.
Chinua Achebe, that iconic writer who, once, revolutionized the spirit of African literature, is famous for underlining that the problem of Africa, the real, contemporary problem, is the lack of honest leadership. Agwaetiti Obiuto reminds us of Achebe's diagnosis. Oguta, a land blessed with natural resources, is held hostage by a wily, corrupt few who pillage its wealth, transforming its people into a league of whiners: chronic complainers who successfully analyze their problems but are unable to do anything about it. In Agwaetiti Obiuto, they finally do something about it. The same cannot be said, substantively, of Africa's current reality. In this sense, Nwelue, in Agwaetiti Obiuto, offers hope, redemption.
If you have ever wondered why Africa is so rich, yet so poor, you have to see Agwaetiti Obiuto. The story is a kind of truth, simple and honest, that takes you on a trip to the Zoo of African Monsters. Corruption, the double-headed beast, will roar at you. Insecurity, with its venomous fangs, will snarl and scare. There are more. But the tragedy is that if you live in Africa, you don't have to visit the Zoo. You already live there.
Agwaetiti Obiuto is Nwelue's first feature film. On Saturday, May 5th, it will premiere at Harvard University, Cambridge, MA.
———————————————————————————————————————————————————————————————————————————
Sponsored Content