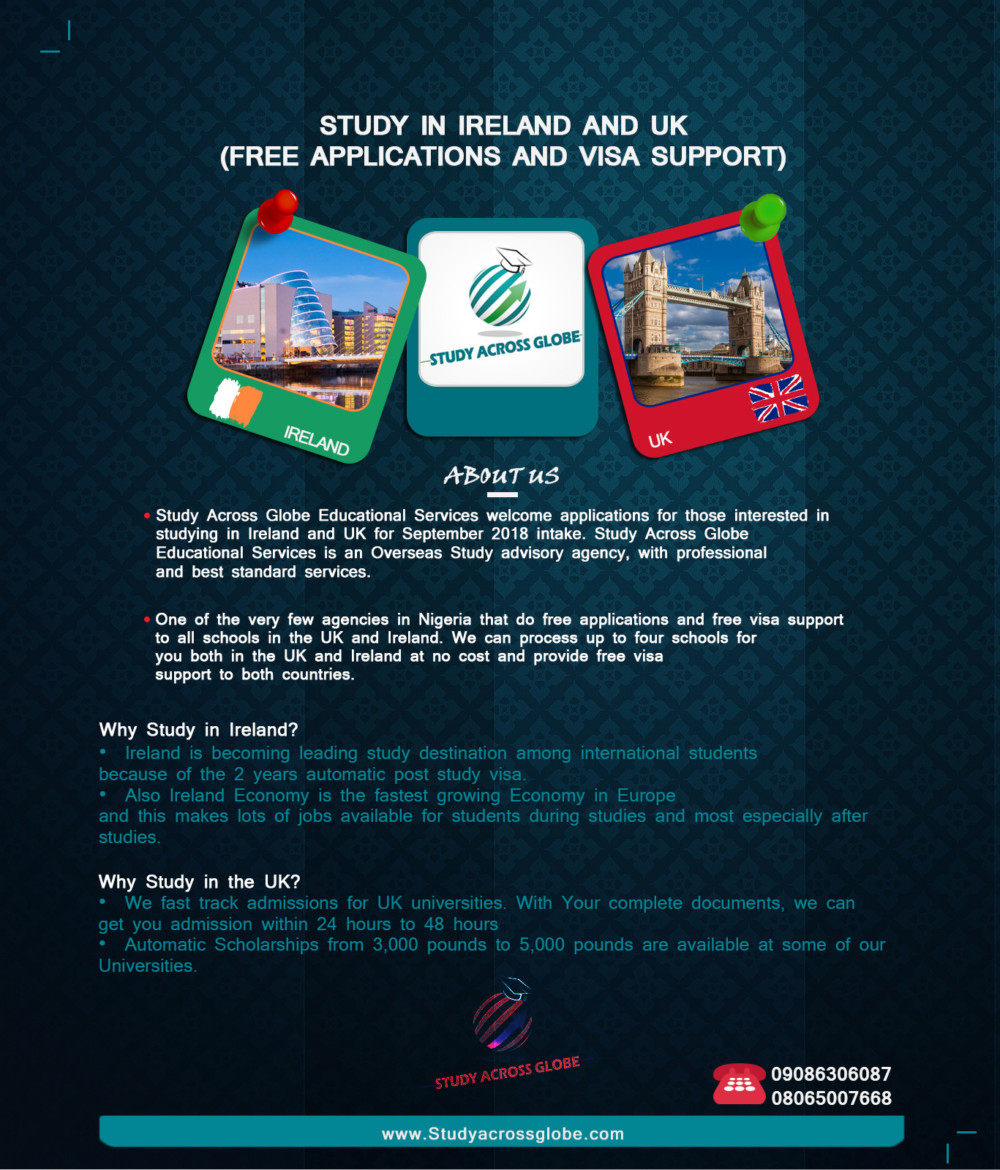 Study Across Globe Educational Services welcomes applications for those interested in studying in Ireland and UK for September 2018 intake. Study Across Globe Educational Services is an Overseas Study advisory agency, with professional and best standard services. One of the very few agencies in Nigeria that do free applications and free visa support to all schools in the UK and Ireland. We can process up to four schools for you both in the UK and Ireland at no cost and provide free visa support to both countries. Applications are still presently being processed by Universities and Colleges in Ireland and UK. The duration for masters in both UK and Ireland is one year.
You can enjoy our free services! Free applications and visa support services.
Ireland is becoming a leading Study destination for international students because of the two years automatic post study visa. Click here for more details.
——————————————————————————————————————————————————————————————
Sponsored Content