We hear so much about our favorite movie stars but rarely anything about the people working behind the scenes to make sure those stars have the best lines, the best lighting in movies, the best costumes and more. There's too little on the people behind the scenes.
Apart from the talented actors, what really makes a great film?
Is it the storyline? Great characters? Cinematography?
Well, the answer to all of these questions is – Yes. And more!
With this in mind, BellaNaija's BN TV section has kicked off a monthly interview series tagged #BNBehindTheScenes, where we speak to some of the great minds behind many Nollywood movies… from the ace directors to scriptwriters, to the makeup artists and producers, right down to the lighting technicians.
For our maiden edition, we spoke to one of our favorite Scriptwriters, Dami Elebe, who is the genius behind some of the great shows we currently stream on BN TV: Skinny Girl in Transit, Rumor Has It, and Jemeji.
In February, we chatted with Hakeem Onilogbo, who is a special effects guru. For March, we spoke with Isioma Osaje The Go-To Talent Manager and April was action man, Femi Olagoke.
This month of May, we're chatting with 22-year old Izzy Odigie whom we've dubbed The Dancing Chick.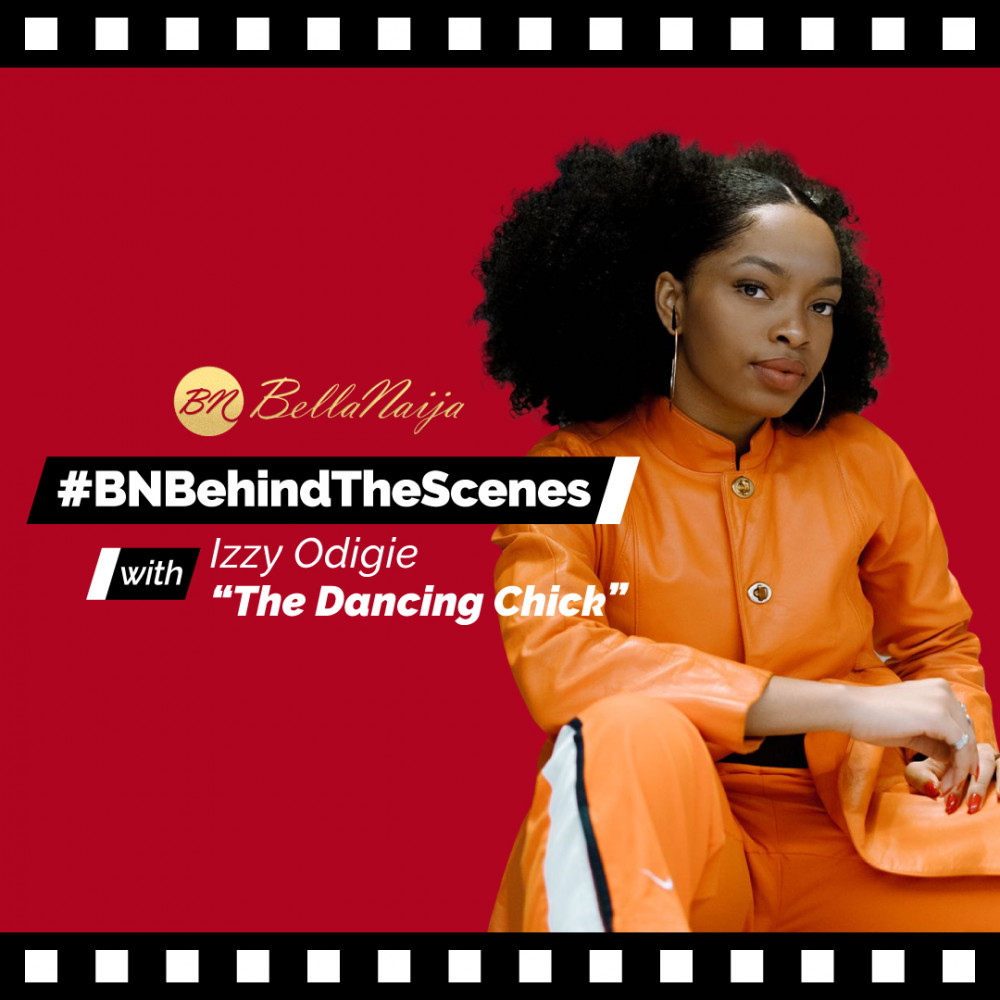 Dance can be easily described as the fluid movement of the body in a rhythmic way, usually to music and within a given space, for the purpose of expressing an idea or emotion, releasing energy, or simply taking delight in the movement itself.
While many people have to learn how to dance, others are simply born with the gift and for Afro-beat dancer Izzy, who describes her relationship wth the art as magnetic, this is the case.
Arguably one of the most sought after dancers in the genre, Izzy's online clout began with her on-stage freestyle with Eddy Kenzo to his continental hit – Sitya Loss. The freestyle performance propelled her to national spotlight and she now choreographs, performs, and teaches Afrobeats in multiple cities.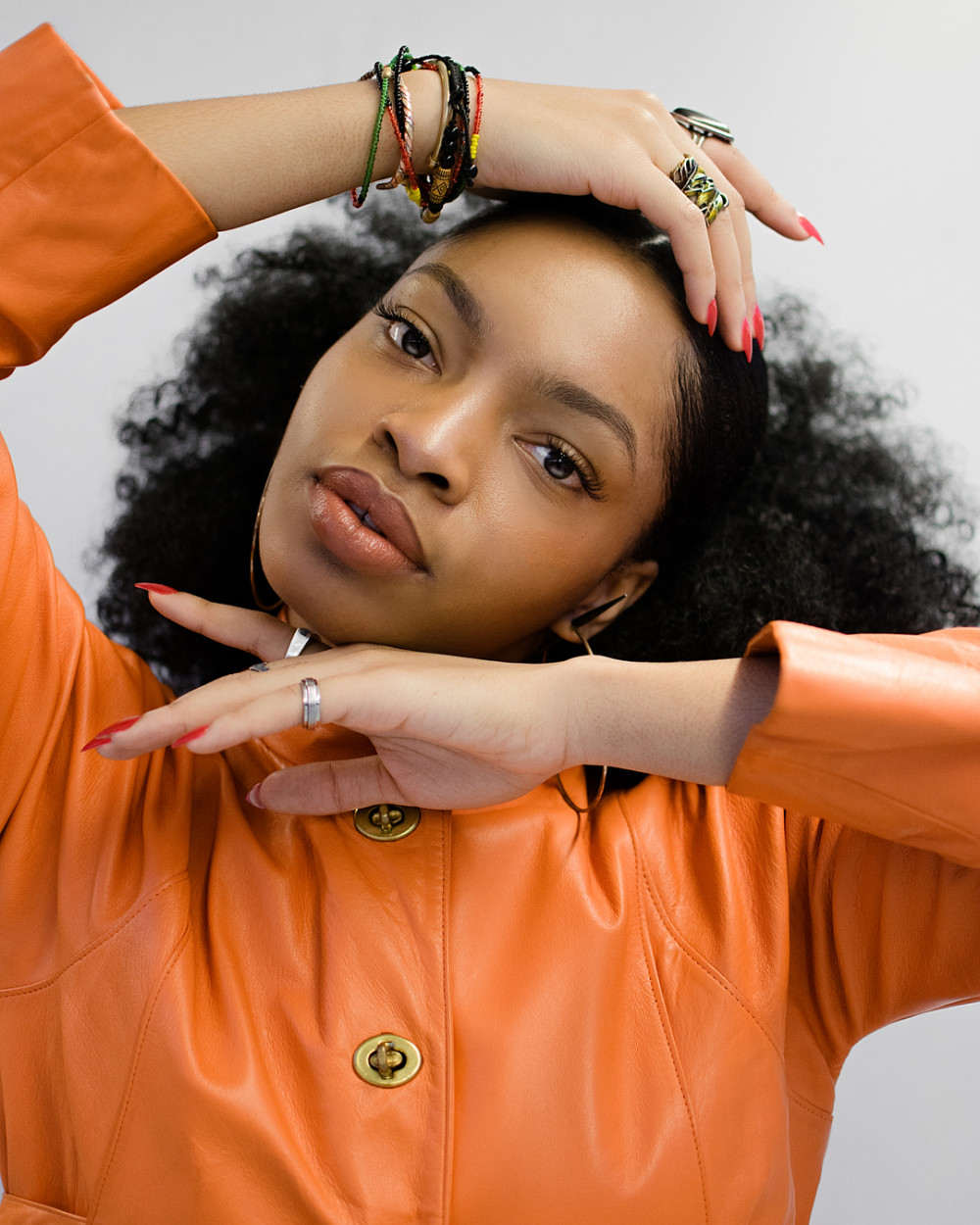 Growing up in Nigeria, Izzy (full name Iziegbe Aiwekhoe Uwadiae-Odigie) has a background in dance that is influenced by street dance, from which she developed a personal Afro-fusion style that is rooted in American hip-hop and African dance. Izzy's decision to pursue her artistic career began after she moved to the US in 2007 and co-founded her own collective agency – TRŸBE.
BN TV sat down with Izzy as she discussed how she got into the world of dance, the misconceptions people have about choreographers, what she'll like to change about the entertainer industry in Nigeria and more.
Read what she had to say below!
**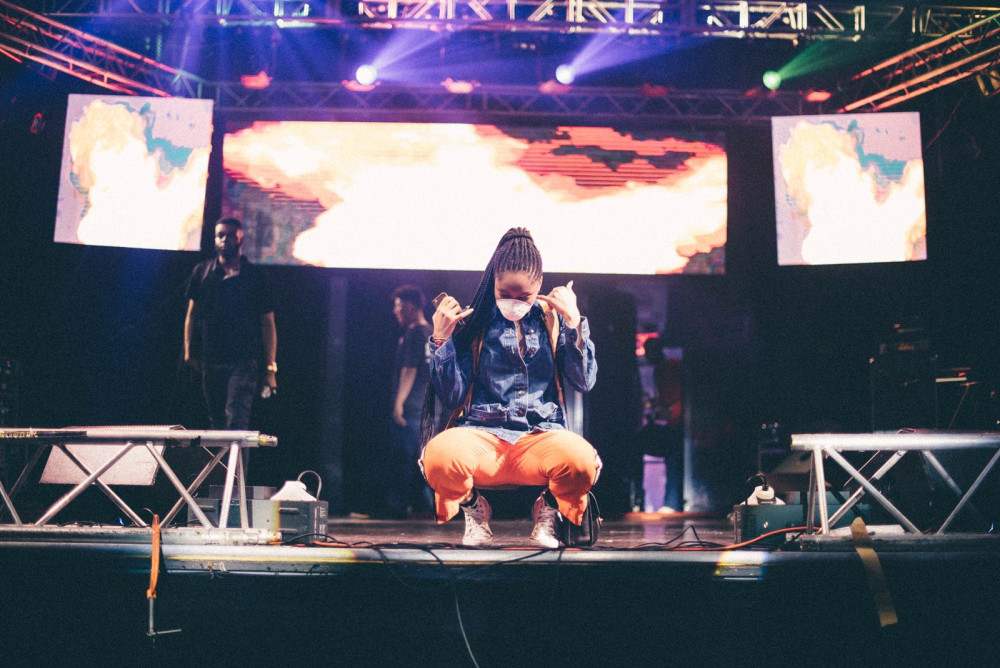 How did you get into the field of dance?
As early as I can remember, dance has been in my bones. I remember my mom saying that at the age of 4 I received acceptance into Negbenebor International School because I broke out into a song and dance routine to TLC's "No Scrubs" when I first met the Principal!
I've circulated between New York, Nigeria, and Maryland — and throughout each new season of life I have always managed to find my way to dance. Be it in general academia, for the sake of my mental wellbeing, or by pure fate. I have always had a magnetic relationship with dance.
What's the one thing you like the most about what you do and the one thing you like the least?
What I like most about what I do is that it fills me with a sense of purpose. Before specializing in what we now call "Afrobeats," I was trained in various styles of dance, but mainly performed hip hop. After dancing for 12 years, I still felt aimless in my art and couldn't see dance as a viable career path. For some reason the hip hop industry seemed out of touch for me — I couldn't quite find my voice within it.
Picking up choreography and executing it well was never an issue for me, but something was missing. That empty piece was my roots and DNA that pulled me to African dance.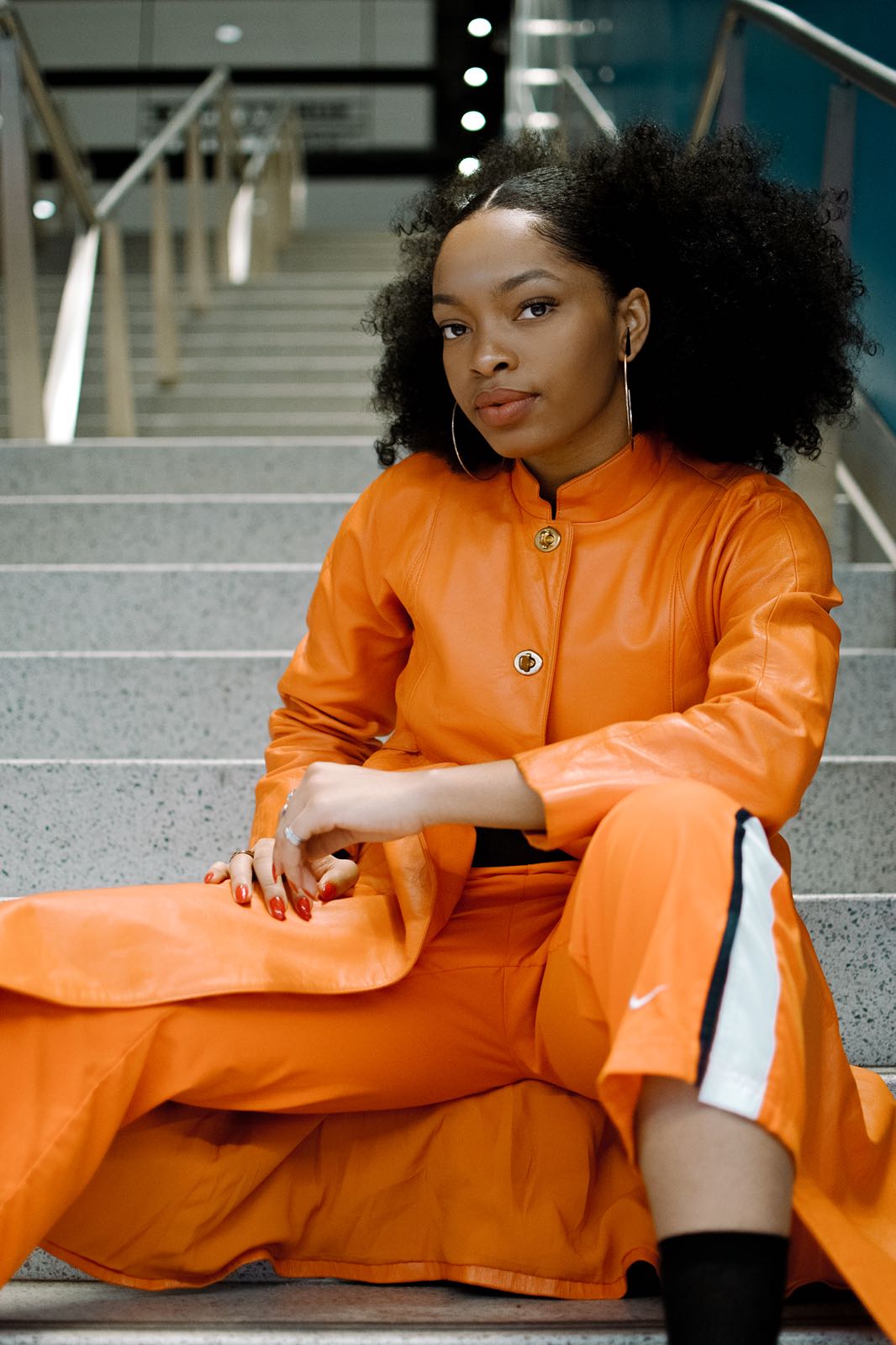 I'm now able to push African music and dance in America through class tours and live events with my TRŸBE collective. It's given me the ability to build a brand and open doors for others like me. I cherish the responsibility as a dancer/choreographer/performer/creative to bring African culture to the forefront and will never take it lightly.
The lengths at which one must go to be enlightened or inspired is what I enjoy least about this work. There aren't a lot of schools in America that specialize in Afrobeat dance. Being a new and developing dance style, it requires self-education. I have to turn to social media platforms or collaborate with dancers visiting from abroad to learn from different cultures. To remedy this, our team seeks and creates opportunities to travel so I can expose myself to new people, cultures, and ideas because I refuse to accept limitations.
What has been your favorite production/music video to work on and why?
I recently had the opportunity to choreograph for Olamide's US tour opening concert in New York City when the event organizer, Duke Concept, reached out to me to choreograph with one stipulation – Science Student had to be a mob! Through our TRŸBE collective I recruited some talented dancers to bring the vision to life.
This was an amazing and thorough experience because everyone involved in the concert had the same goal — to give the audience a quality show that they've never seen before.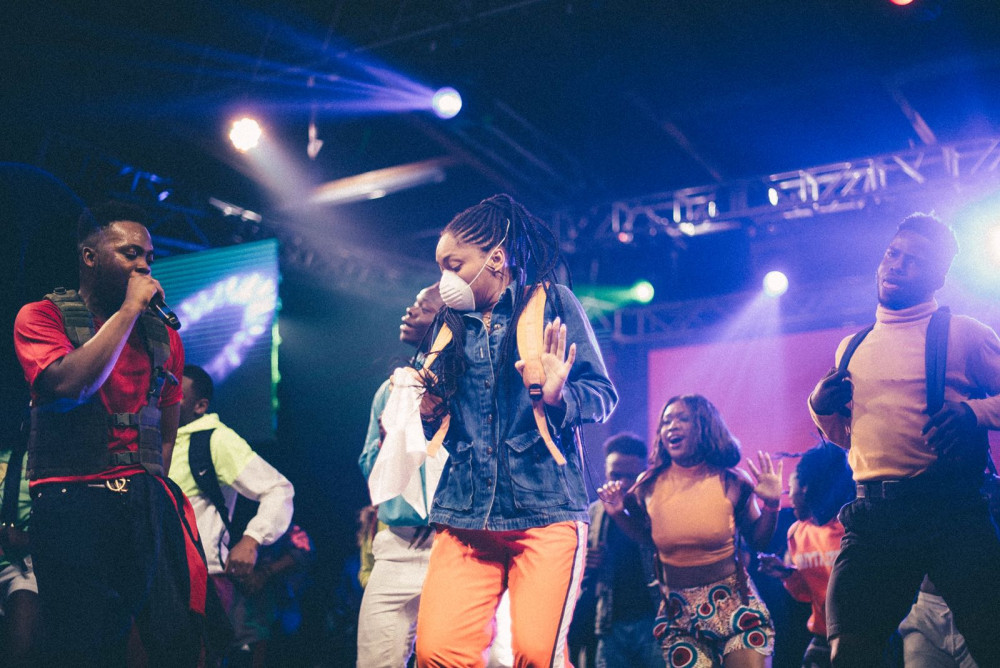 Once the songs were sorted by theme, I was able to choreograph – a process consisting of some good functioning headphones and a location where I feel most creative. Costume styling was based on song themes and comfortability for executing the routines.
For example, "Eleda Mi O" is an overall prayer thanking God for blessings – so for that section I conceptualized something clean and monochromatic – all white with silver accents, and white handkerchiefs for an aesthetic layer. "Jagaban," opened the show and the dancers were blacked out in urban gear to go with the braggadocio feel of the song. Creating a mosh pit on stage was definitely the highlight of my night!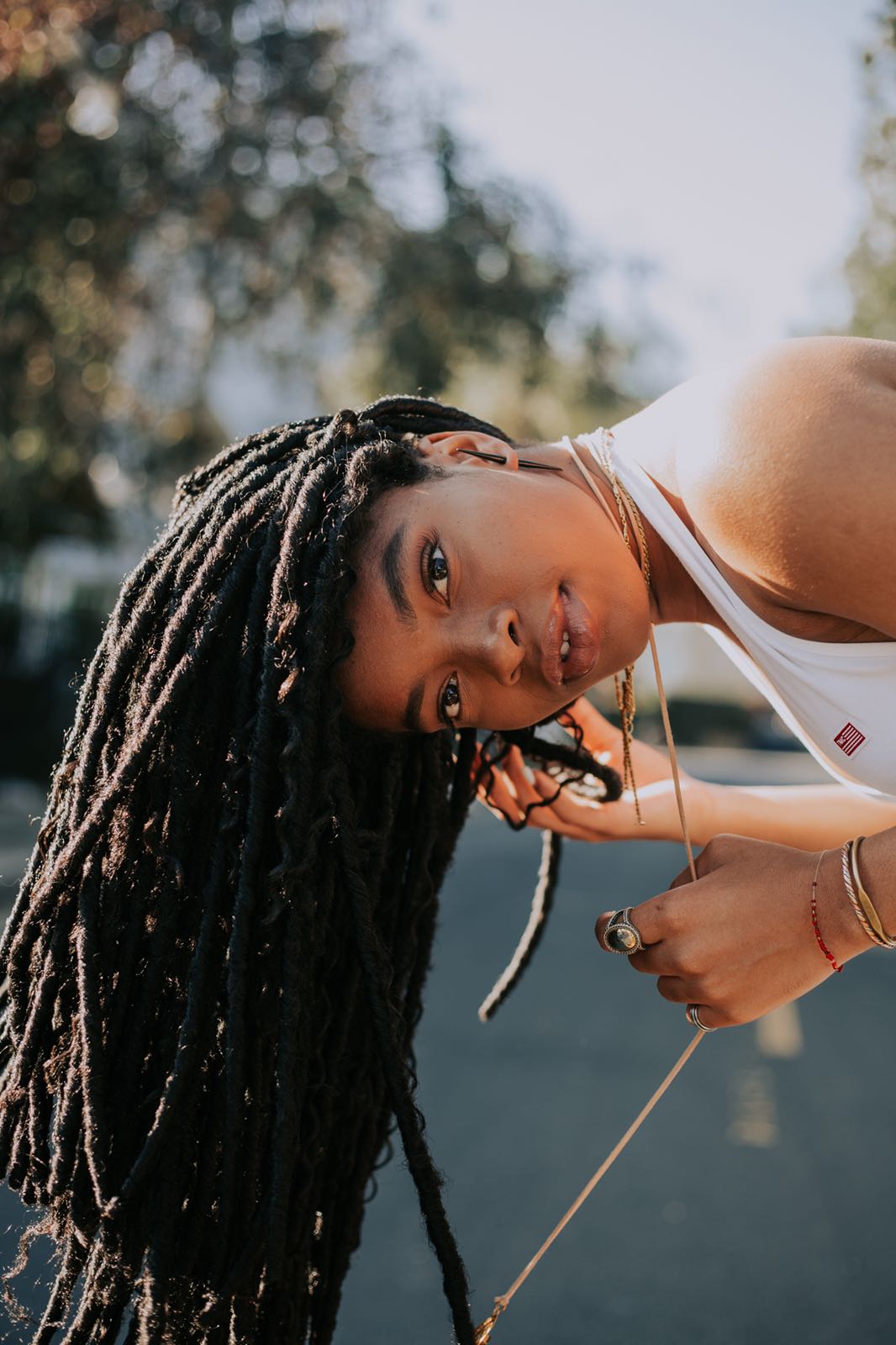 I taught and rehearsed the routines during a week of lengthy practices until they became second nature. The day of the show, we had actual stage rehearsals and I say "actual" because normally dancers don't touch the stage until show time. We were able to work on spacing and get a few songs in before the concert started. The venue was well presented, the concert ran smoothly, and everyone stuck to the show schedule.
I wanted to create an aesthetic separate from the artist without excluding the artist. The goal was to create something that could stand on its own and be entertaining even if the artist wasn't there. We wanted to exceed the norm that has been slated for Afrobeats performances and I'm proud that we set the bar higher.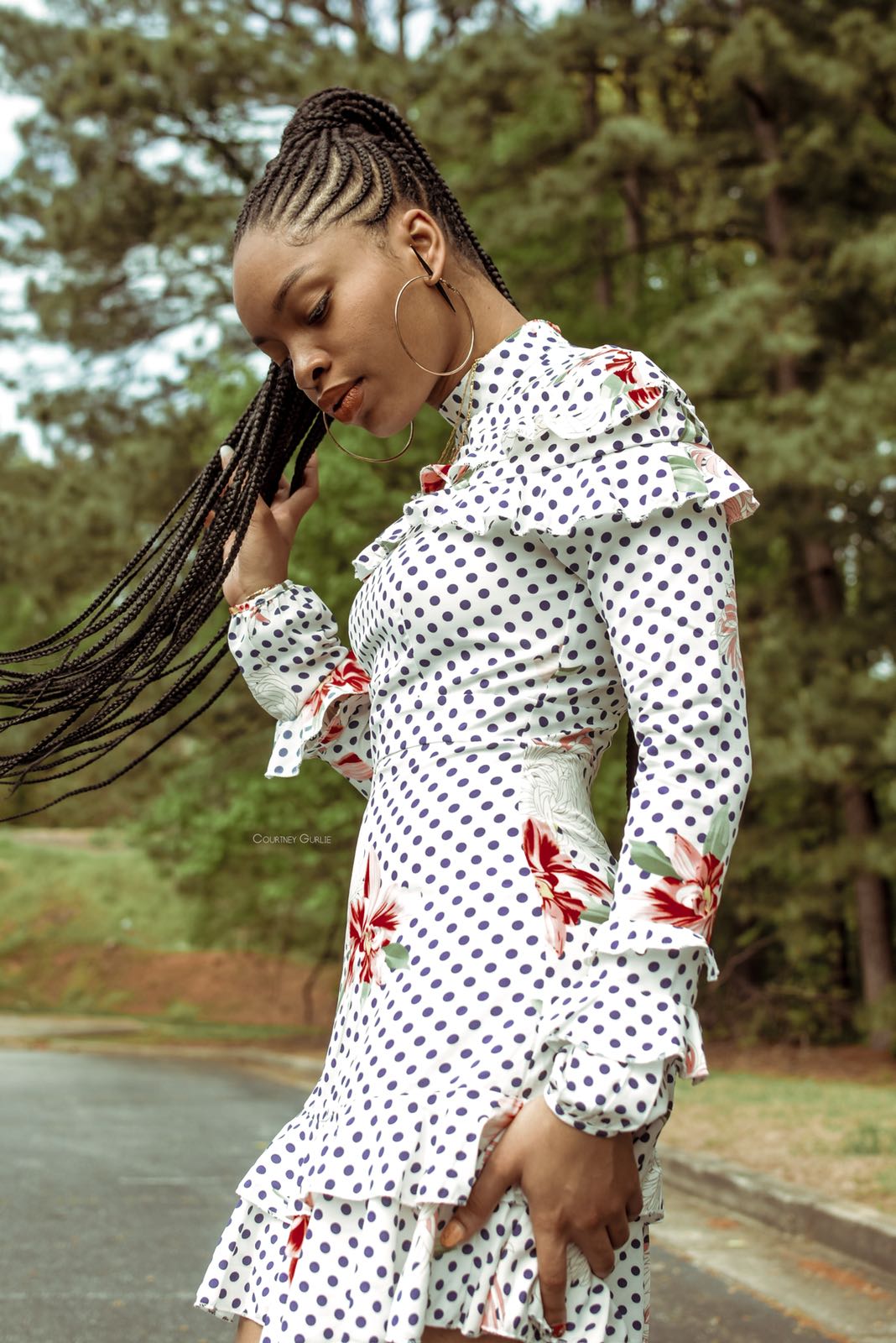 What is the most common misconception people have about what you do?
A common misconception that people have about dancers, especially Afrobeats dancers, is that exposure always equals currency. I can't count how many calls I have had with prospective clients looking for dancers and when a budget is asked for, there's that awkward pause and then they say "There is no budget but this will be great exposure for you." Or when people tell you what their vision is and when you tell them how much that vision will cost, they reply with "Jesus! You want to kill me!" Lol.
Of course everyone isn't like this, some people do understand the importance and relationship between music and dance and are willing to compensate you for your time and work. Many are respectful and professional enough to tell you when they simply can't afford your services instead of devaluing what you do and implying that anyone can do it. There are those who do understand so there is still hope!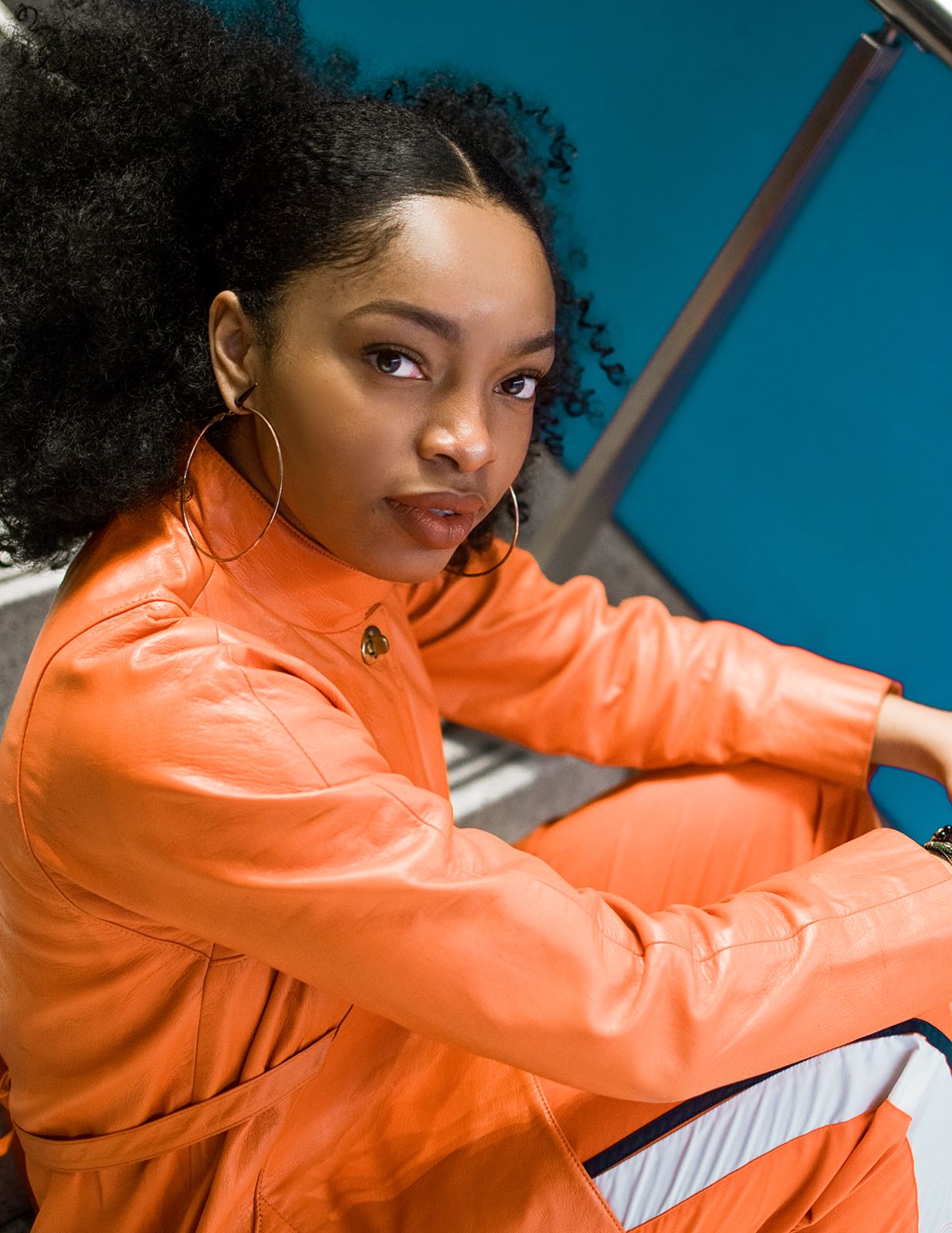 What is the one thing you wish you could change about the entertainment industry in Nigeria? 
At the 2018 Headies, Nigerian based choreographer, Kaffy, made a compelling speech about dance bringing life, soul, color, vibrancy and energy back into the music. She stated that dance is not, and should not, be seen as the bottom of the food chain.
There have been various accounts of dancers being disrespected and treated as though they play an insignificant role within the industry. That shouldn't be the case because music and dance feed off of each other. There can be no dance without music; and music isn't revolutionary until it stirs people to get on their feet.
What should the industry be doing for choreographers/creative directors/performers that it isn't doing now?
I believe when putting on shows, the choreographers/performers should be budgeted for just as seriously as any other aspect of the show. I find that dancers are sometimes the last thing to go through an event organizers' mind therefore giving choreographers less time and resources to put on a quality show.
I believe the industry is starting to understand how having all these elements (the right venue, right promotion, the band, the choir, the dancers, the recording artist etc) working together efficiently, helps in increasing the quality of work put out.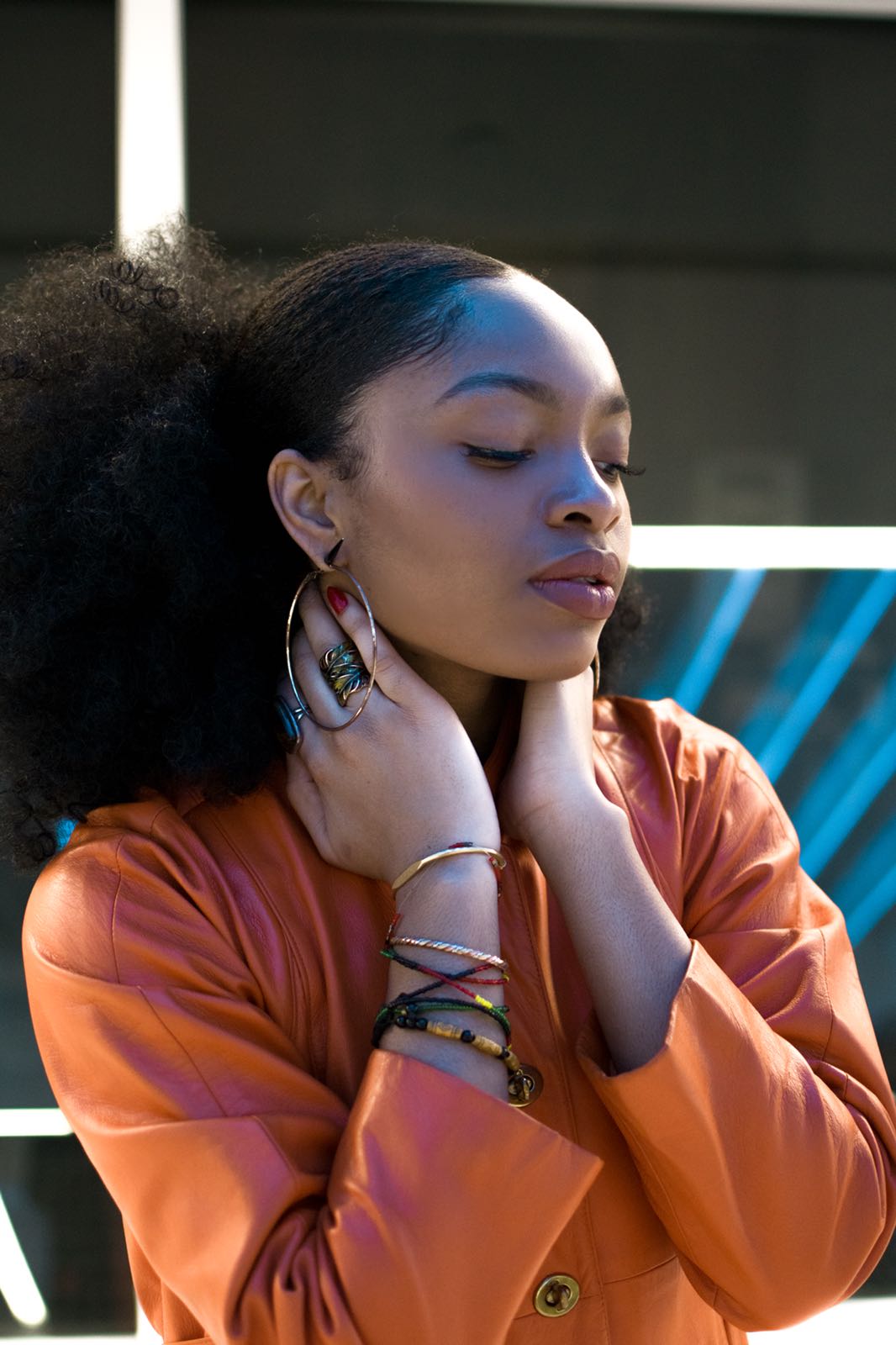 Before I die I want to…
Travel the world and fall in love as much as I can lol. I want to live an adventure filled life full of passion and wisdom.
If I had a superpower it would be…
The ability to teleport..but with that I would definitely have to be up on my world affairs so I don't mistakenly teleport into a war zone lol.
If I wasn't a Choreographer/Creative Director/Performer…
I honestly don't know what else I would've been. At a very young age I knew I wanted a career within performing arts and Michael Jackson was my greatest inspiration.. I still have time to accomplish that dream lol.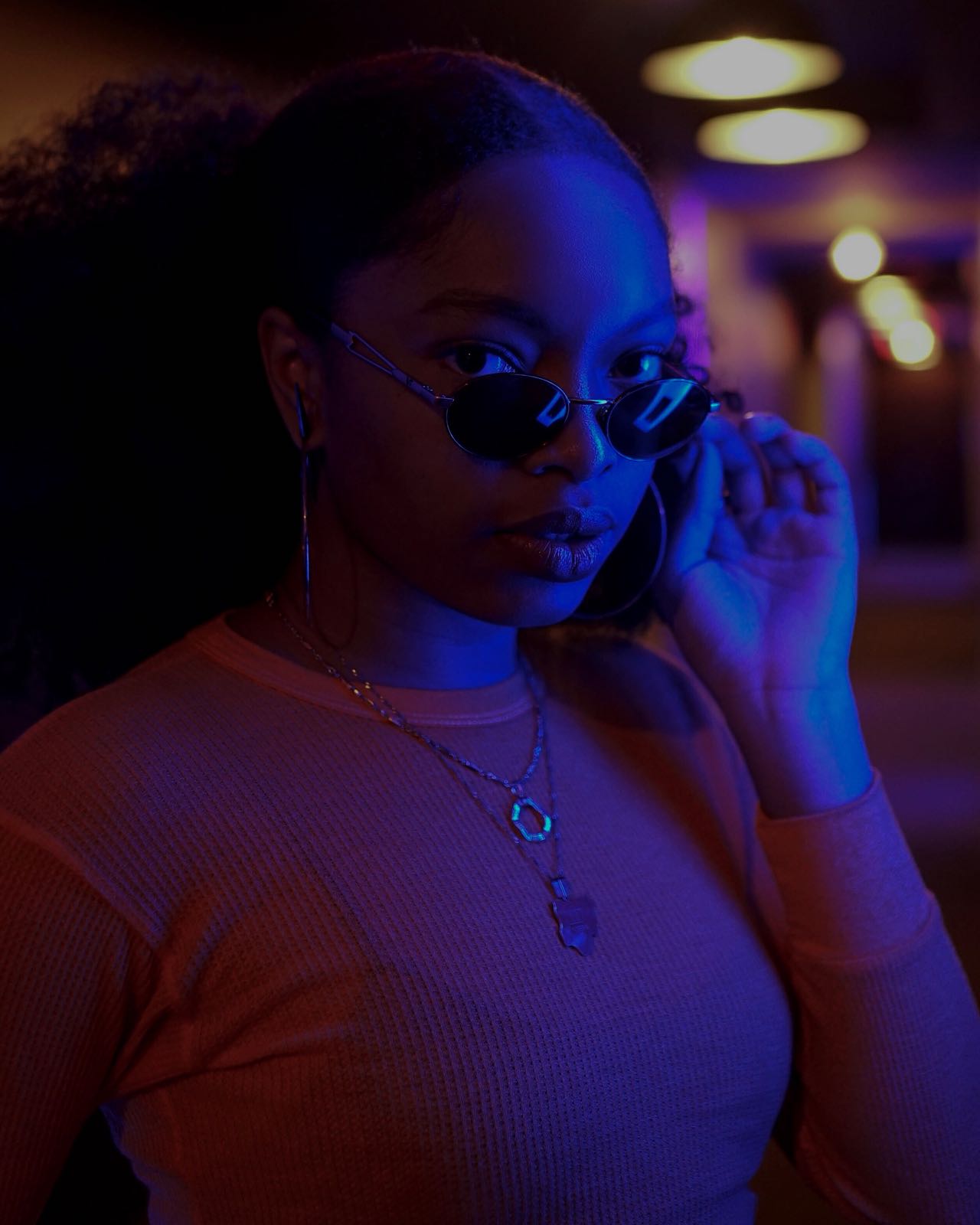 One surprising thing about yourself…
Hmm..I know some people are taken aback when I say I'm 22 years old!
Watch Izzy do her thing below:
________________________________________________________________________________________
Want to know more about Izzy Odigie? Keep up with her on Instagram (@izzyodigie) | #BNBehindTheScenes will be published every last Thursday of the month in 2018.