We hear so much about our favorite movie stars but rarely anything on the people working behind the scenes to make those stars have the best lines, the best lighting in movies, the best costumes and more. There's too little on the people behind the scenes.
Apart from the talented actors, what really makes a great film?
Is it the storyline? Great characters? Cinematography?
Well, the answer to all of these questions is – Yes. And more!
With this in mind, BellaNaija's BN TV section has decided to kick off a monthly interview series tagged #BNBehindTheScenes, where we speak to some of the great minds behind many Nollywood movies… from the ace directors to scriptwriters, to the makeup artists and producers, right down to the lighting technicians.
For our maiden edition, we spoke to one our favorite Scriptwriters, Dami Elebe, who is the genius behind some of the great shows we currently stream on BN TV: Skinny Girl in Transit, Rumor Has It, and Jemeji.
In February, we chatted with Hakeem Onilogbo, who is a special effects guru. Hakeem started out in Nollywood as a makeup artist and in just a few years he is changing the face of the movie industry through special effects makeup.
This month of March, we are chatting with Isioma Osaje, whom we've dubbed The Go-To Talent Manager.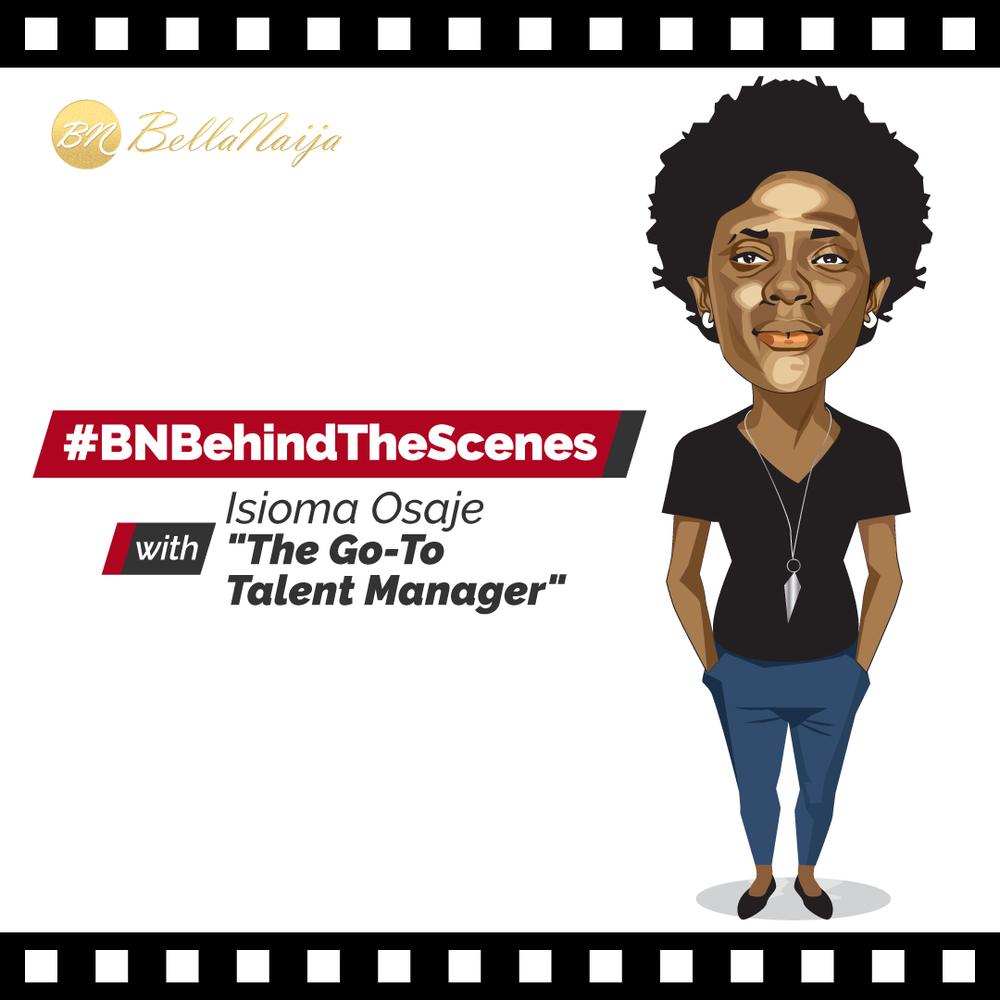 Behind every successful artist, there's an individual who guides their professional career and oversees their day-to-day business affairs. This is the case for Isioma Osaje who manages the best of the best in Nollywood. Think Adesua Etomi, Ireti Doyle, Blossom Chukwujekwu, Timini Egbuson, Michelle Dede, Linda Ejiofor and even more.
Isioma started out managing musical talents, such as Niyola. After a few years, noticing a gap that needed to be filled concerning actors in Nigeria needing proper representation, she decided to move into the Nollywood space. It was after she signed her first client that she knew it was meant to be, and she started her own company: Agency 106 Talents & co.
Besides being the go-to talent manager, Isioma has also delved into the production of Nollywood films. She has gone on to produce New Money, which was released this March; EbonyLife's yet to be released new series Castle & Castle; Kemi Adetiba's yet to be released King of Boys; My Wife & I; and her first movie Something Wicked under the JAF alliance, created by her, actor Okey Uzoeshi and director Yemi Morafa.
BN TV sat down with Isioma as she discussed how a trained medical doctor got into the business of managing people's careers, what it has been like for her, her transition into film production, new projects and more.
Read what she had to say below!
**
What are the basic day to day activities of a Talent Manger for those who may not be too familiar with the role? 
Talent Management is one of those jobs where everyday is different. Essentially I manage actors so my days involve some of the following tasks; Negotiating deals which can be a new movie or TV project, or an endorsement or affiliation. Making sure their primary handlers stay on top of scheduling, we want to ensure that our clients are where they are meant to be. Staying on top of communication, a lot of requests come in for people in the public eye, so I'm usually always on the phone or replying emails. Some times I'm putting out fires and managing situations that involve my clients. Keeping track of their public persona and image. You really don't want to wake up to scandals and if that happens, you preferably want to be the first to know. So a major part of my job is keeping a handle on how their brand is doing short term and long term.
Asides the day to day duties of a manager, there are the more encompassing tasks like supervising their career direction, which is anything from approving other elements necessary for brand growth like which publicists or agents to work with or providing input on the films/TV projects they do. Talent Management really is what you make of it. It can be nothing or everything, but if you're on the same page as your clients, it is everything.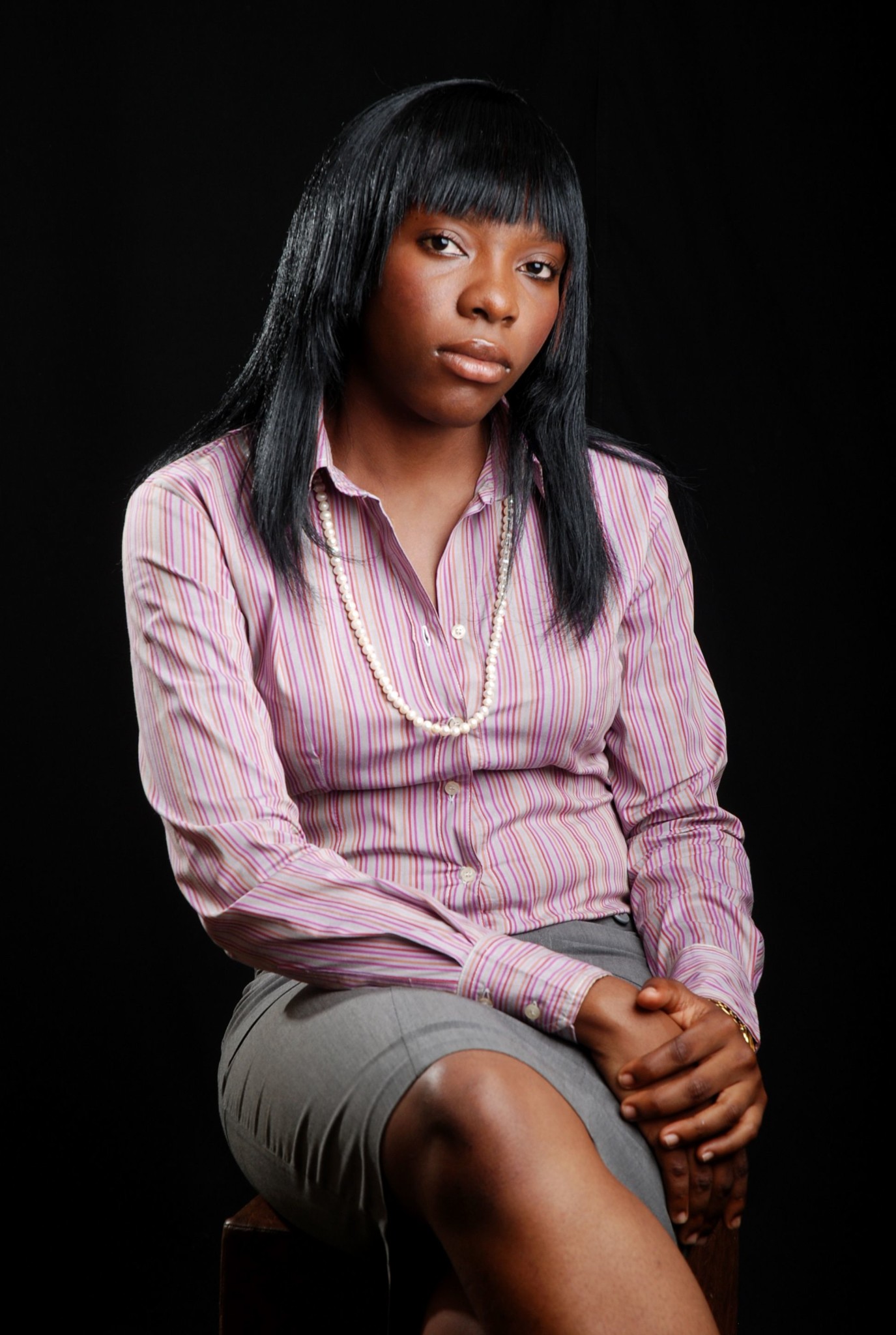 How did you come around being a Talent Manager?
It's a long story. I wanted to be so many things as a child. I loved to read, I still do, so my mind was open to the possibility of being and doing a million things. As I got older, my early teenage years, I was most vocal about wanting to be a doctor. I liked biology a lot, but the thing is, I also liked economics and geography. However, I could not find a course that would let me do all three. And in Nigeria once you express an interest in any of the big three professions (Medicine, Law, Engineering), people are very eager to keep you on that path.
To be very clear though, it was my choice to study medicine in the University. I did at that point and for the first 3 years believe my path was medicine. I realized in my 4th year that I did not want to be a doctor, but because I wasn't sure what I wanted to be, I decided to explore my passions. Asides reading, I liked writing and listening to the radio so I started with these two clear cut interests.
I opened a blog and started writing fiction and non-fiction articles, and got an Internship at a radio station (Rhythm 93.7fm), in Benin City, since that was where school was. So, I juggled all of that while pursuing this medical degree that I no longer wanted, but I also just wanted to see it through. Fate was kind and I got a job working for a media company (Smooth Promotions) that owned a music awards show (The Headies). My internship ended after a year and with it my interest in a broadcasting career.
I got deeper into the music industry and developed contacts, that led to my sojourn into talent management (I managed Niyola, she was signed to EME). In 2015, I decided I wanted to work in film, first because I thought actors needed representation and then signing my first actor awoke a love I had suppressed for Nigerian films. I remember bonding with my mum over Nollywood films that I'd go rent from video clubs. And even before VCDs became a thing, we owned hundreds of video cassettes of Nollywood films. So, it's weird how I never considered working in Nollywood.
Then again, I didn't even know it was someone's job to manage entertainers at that age. Thankfully everything worked together for my good and I'm here now.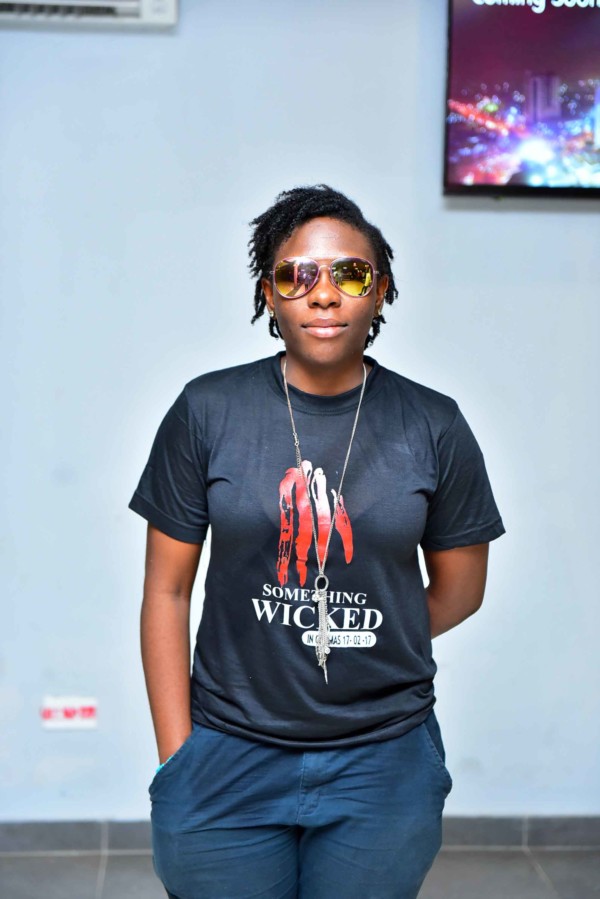 You manage many big names in Nollywood, what influences your decision on choosing who you manage?
It's a very personal thing because I rely on my gut and instincts, but I will only manage people I think I can add value to or work well with. There are certain variables that also have to add up. It's a business first, so I will work with people who have the potential to earn. I am also big on skill and training, so it helps if the actor in question has training and I consider them skilled. That said I am not the S.I unit of acting talent in Nigeria, so I may of course occasionally miss out on clients who check all my boxes. However I consider this a calling, so it works out in the end.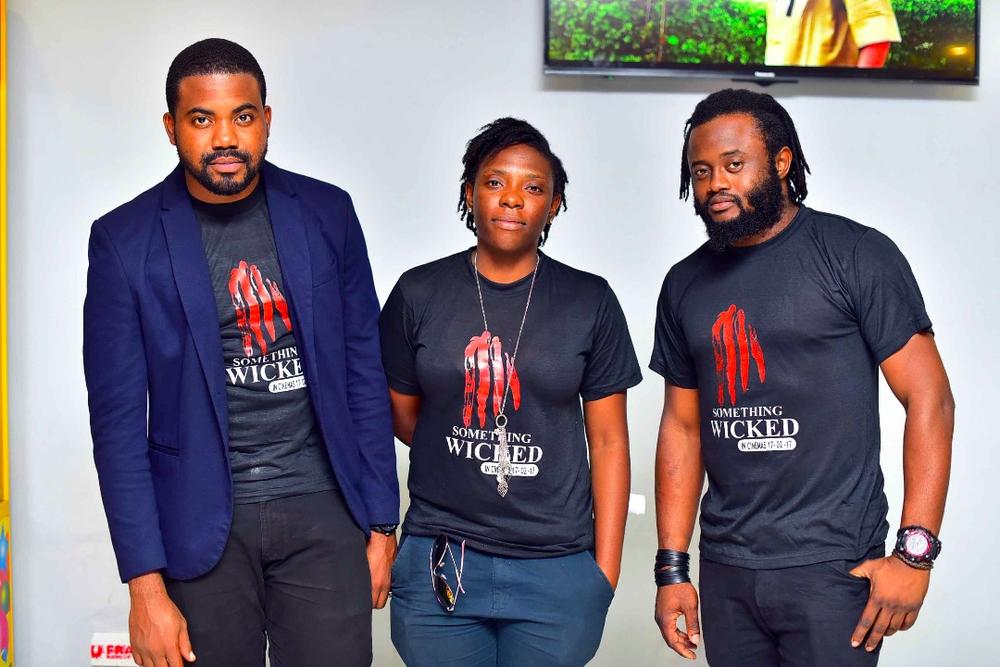 Last year you formed a JAF Alliance and since then have produced a couple of movies, how did that idea come about and why?
JAF Alliance is a film making collective founded by my friends and I; Okey Uzoeshi who is an actor and Yemi Morafa, a director. We got together in 2016 when we shot our first film – Something Wicked which was released in 2017. We are in development for the next film which will shoot at the end of this year or early next year.
JAF is made up of the first letters of our individual companies. Essentially we love film, we enjoy working together, we make a great team and we know we want to make movies together for a very long time. If we had a mission statement which we should probably work on, it would be "To Make Great Films".
Asides making films under JAF Alliance, I also work as an independent Producer or Producer for Hire if you prefer. This path I was led on to by Naz Onuzo, so as an independent I've worked as a Producer on a handful of films – My Wife And I, New Money, and upcoming films I worked on are Maakate Must Sell and Kemi Adetiba's King Of Boys. These opportunities have been courtesy InkBlot Productions and FilmOne Productions. I also got to work on my first TV series for EbonyLife TV, it's called Castle & Castle and it's in post-production. Huge thanks go to Mo Abudu, Heidi Uys and my Producing partner Temidayo Abudu.
Thinking about my journey as a Producer, I've been blessed and I have nothing but gratitude for everyone who has had a hand in my journey.
What is the one thing you wish you could change about Nollywood?
Financing. It would make it easier for good guys to get the money they need to make good films. Money puts a lot of pressure on productions and if we had more we could make less compromises. Every film has to compromise something but the less you make, the better your film. More money also means you can pay cast and crew better. So yes I consider financing an urgent need and if it's set up right it will impact positively on the entire industry.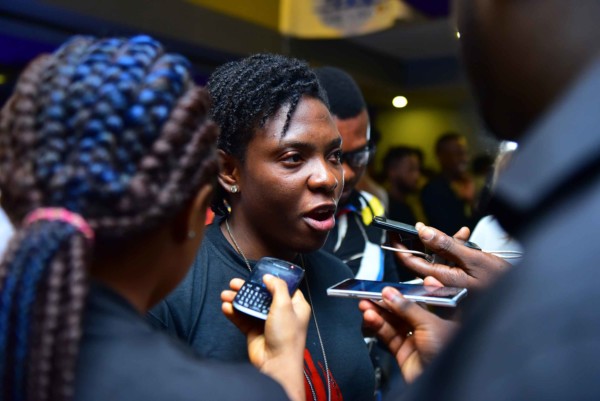 What should the industry be doing for Talent managers right now that it isn't doing?
This is easy, I've had and still deal with the prejudice of people not wanting to speak to Talent Managers when it comes to booking on-screen talent. When I started working as a Talent Manager in Nollywood, it was a bit of a shock to my system as I had worked in the music industry and it's the opposite. Over there people would rather speak to managers because artists can be weird, but in Nollywood very few people want to or understand why they should speak to managers. I've gotten to understand this prejudice, but every industry needs structure. Management adds structure. It's one of those far reaching things that will help more than it will hurt.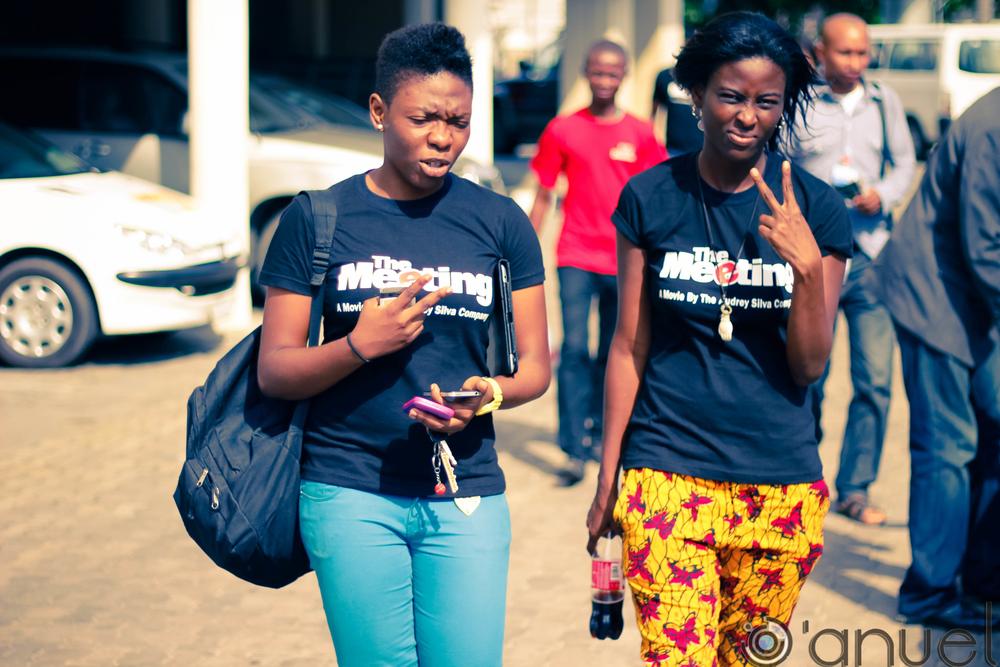 Before I die I want to…
Leave a legacy
If I had a superpower it would be…
Multitasking.
If I wasn't a Talent Manager/Producer, I would have been a/an…
Something else that lets me work on films.
Share one surprising fact about yourself.
People are usually intrigued when they find out I actually studied Medicine, so I guess that's surprising.
_________________________________________________________________________________________
Want to know more about Isioma Osaje? Keep up with her on Instagram (@msjazzyfied) | #BNBehindTheScenes will be published every last Thursday of the month in 2018.