Big Brother Naija 2018 contestant Angel has shared a scary, but unfortunately, familiar story of his brother getting shot by a police officer.
The incident had occurred in Ondo State, he wrote, while his brother travelled in a Toyota Sienna from Port Harcourt.
The driver of the vehicle had attempted evading one of the several illegal checkpoints on the road when the officer fired two shots.
While both shots found their way into the car, one was stopped by the luggage of passengers, while the other hit his brother's belt before hitting his hip. He wrote:
POLICE SHOT MY BROTHER!!! @inferno007
Along Ifon L.g.a in ondo state around 2:00 pm on the 25th of April 2018. Shots fired by police on a commercial transport vehicle With passengers traveling from Port Harcourt to Akure the capital of Ondo state Nigeria.
The driver was trying to evade the so called illegal police check point in order not to pay the regular toll tip-they collect on the highway

One shot penetrated the trunk of the seana, but was obstructed by passengers luggage,
Whilst the second shot penetrated from the lower side of the vehicle hitting my brother on the his belt before contact with is hip. Luckily, by the grace of God, no harm befell him.
#stoppolicebrutality #angelthebrand#nigeria #policebrutality #grace
See photos of the bullet below: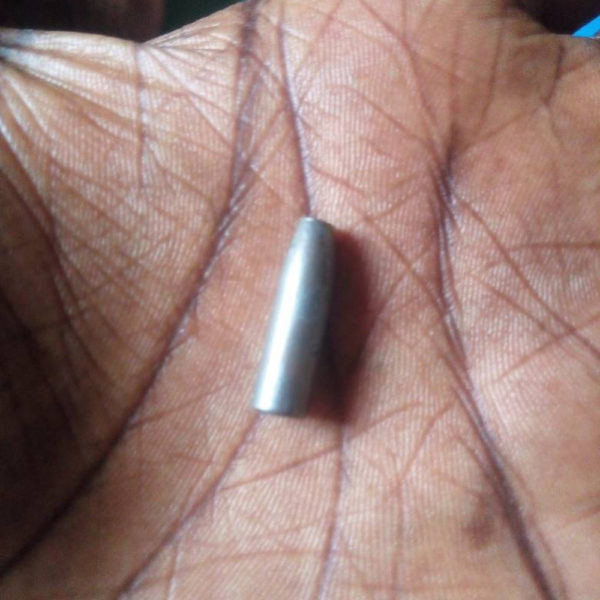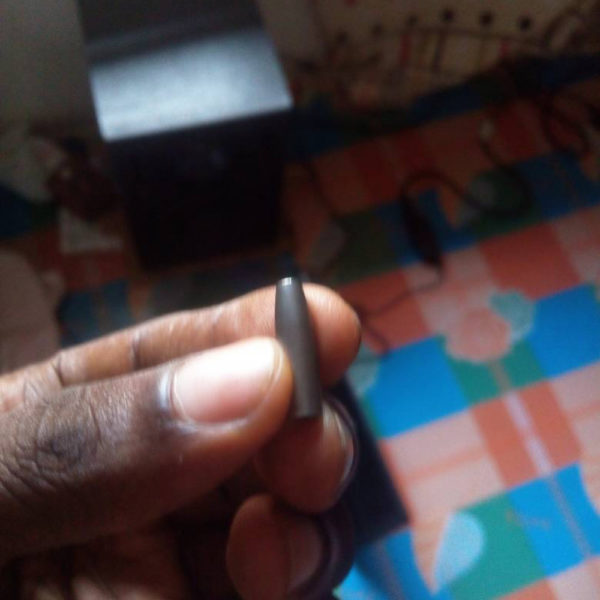 Photo Credit: angelthebrand