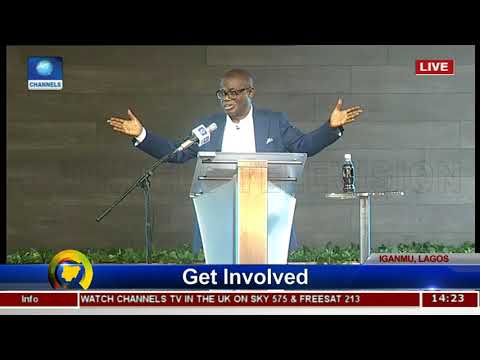 The Principal Consultant of Alder Consultant, Leke Alder was one of the speakers at The Platform, a politics and governance forum put together by Covenant Christian Centre, Lagos, where he shared on Federated Illogicalities.
If you are a Nigerian, you're going to find out that you're familiar with three emotions – Frustration, Anger, and Depression – Alder said, adding that the good news is that there is a solution to the country's problems.
There is a solution to Nigeria's problems, we must never give up, he said, adding that we need a new generation of youth to craft a new vision for Nigeria.
He highlighted the three "illogicalities" the country is facing as:
Conceptual Illogicality – A federation that is running as if it is a unitary system.
Demographic Illogicality – The youth contribute 33% of the population, but they are under-represented in governance
Religious Illogicality – "Why do Nigerians seek divine intervention in commonsensical things?" he asked
Nigeria's energy policy is wrong, he said, adding that the essence of federalism is to leverage on nativism, as against community policing and resource control.
Alder said to solve the energy problem in Nigeria, the country must leverage on solar power in the north, wind power in the south west, gas turbines in the south south, and coal in the south east.
Nigeria needs a new vision, he said, adding that old men dream dreams and young men see visions.
Alder asked: If we transfer money, pay bills, date, shop and perform several tasks online, why can't we vote online?
It is high time God stopped answering prayers for money to buy power generators from Nigerians, so we can fix our power situation, Alder said.
Watch videos below: