"Slavery for 400 years…for 400 years? That sounds like a choice" – Kanye West in #Trending Controversial TMZ Interview | Watch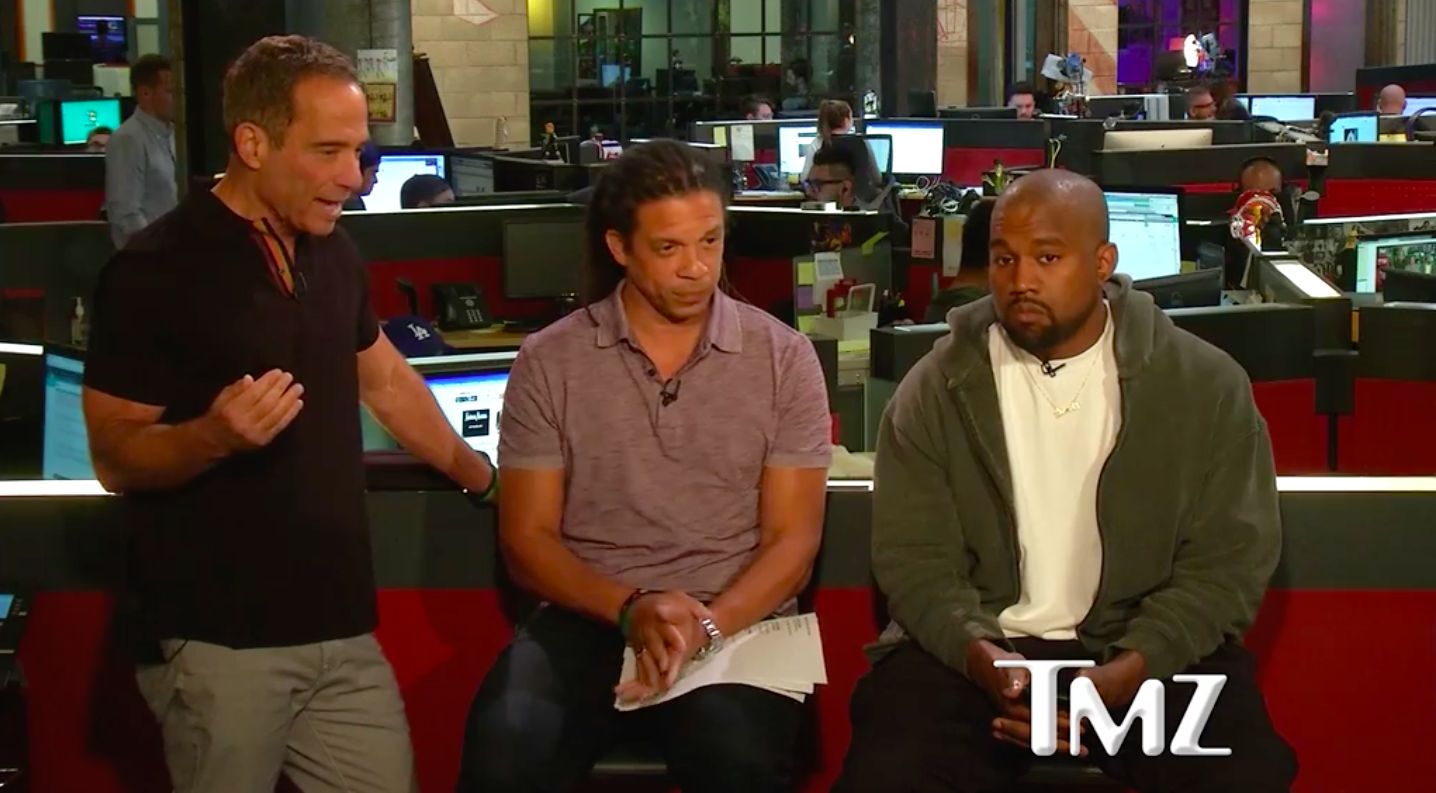 Kanye West has been trending for a few days for controversial reasons. Today, the music star had an interview session with TMZ's Harvey Levin and the interview has made him a topic of conversation.
During the interview, Kanye West opened up about his breakdown that landed him in the hospital back in 2016. He explained that he was addicted to the painkillers prescribed after his liposuction surgery.
"I had plastic surgery because I was trying to look good for y'all," he told TMZ staff.
In another clip of the interview, Kanye West shares his opinion on slavery. He says:
 When you hear about slavery for 400 years — for 400 years? That sounds like a choice. Like, you were there for 400 years and it's all you all? It's like we're mentally imprisoned. I like the word 'imprisoned' because slavery goes too directly to the idea of blacks … so prison is something that unites us as one race. Blacks and whites being one race. That we're the human race.
Kanye's comments about slavey got a TMZ employee quite upset and he called Kanye out on it. He said:
I actually don't think you're thinking anything. I think what you're doing right now is actually the absence of thought and the reason why I feel like that is because Kanye, you're entitled to your opinion, you're entitled to believe whatever you want but there is fact and real world, real life consequence behind everything that you just said. While you are making music and being an artist and living the life that you've earned by being a genius, the rest of us in society have to deal with these threats to our lives. We have to deal with the marginalization that has come from the 400 years of slavery that you said for our people was a choice. Frankly, I'm disappointed, I'm appalled, and brother, I'm unbelievably hurt by the fact that you have morphed into something to me is not real.
Watch the clips below.
… On being addicted to Painkillers

… On Slavery being a Choice