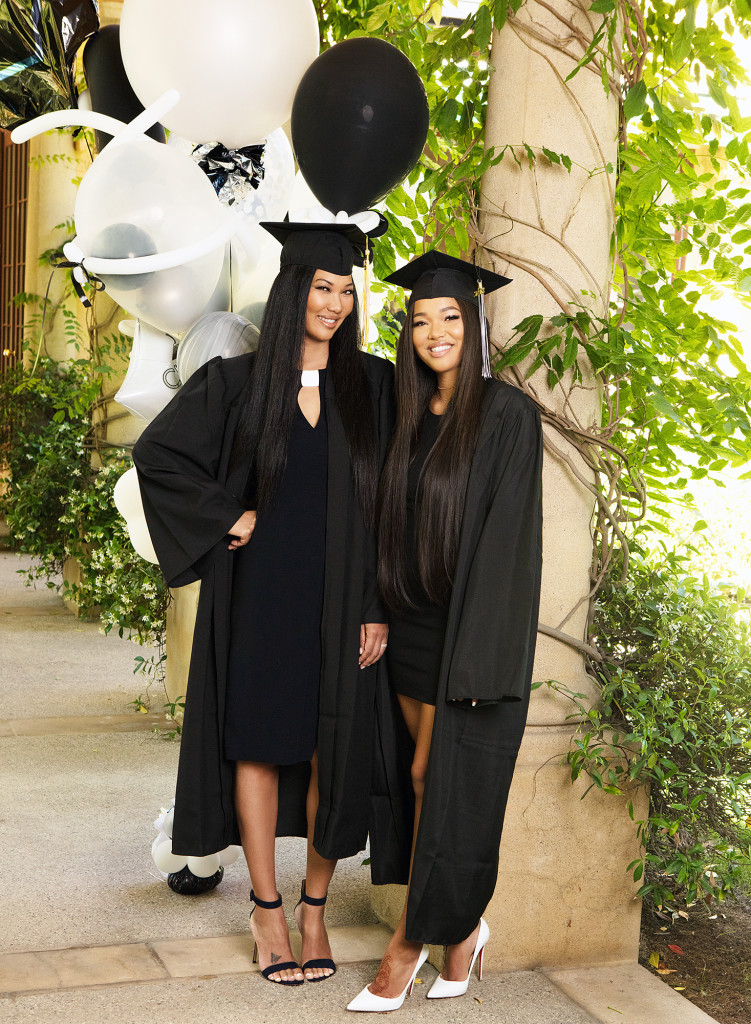 Super Model and Entrepreneur Kimora Lee Simmons and her eldest daughter, Ming Lee Simmons is giving us serious mother and daughter goals!
Kimora earned her college degree at the same time that Ming graduated high school.
The veteran model attained her Bachelor of Arts in Business and Entrepreneurial Affairs from the University of Hartford in Connecticut.
Speaking in a quick chat with US Weekly, Kimora said:
I've had pure breakdowns on my Instagram Lives. They've helped me overcome that, and as a parent, I'm there to encourage them, to help push them and being there for when they stumble. I want that to be the message that in the last few months, I've dealt with school bullies, long nights, writing papers and everything else in our lives. I was doing this for me though. I was doing it for myself and it feels good.
You go girls!
Photo Credit: US Weekly