Hey BellaNaijarians!
As you know, we officially kicked off a weekly segment born of our love for movies and series, titled BN Movie Feature  last year, and since then we have featured over 40 Nollywood films.
For the month of June, we are taking it all the way back as we'll be featuring old Nollywood films released in the 90s.
Last week we featured Full Moon today we're featuring 1998 classic Died Wretched.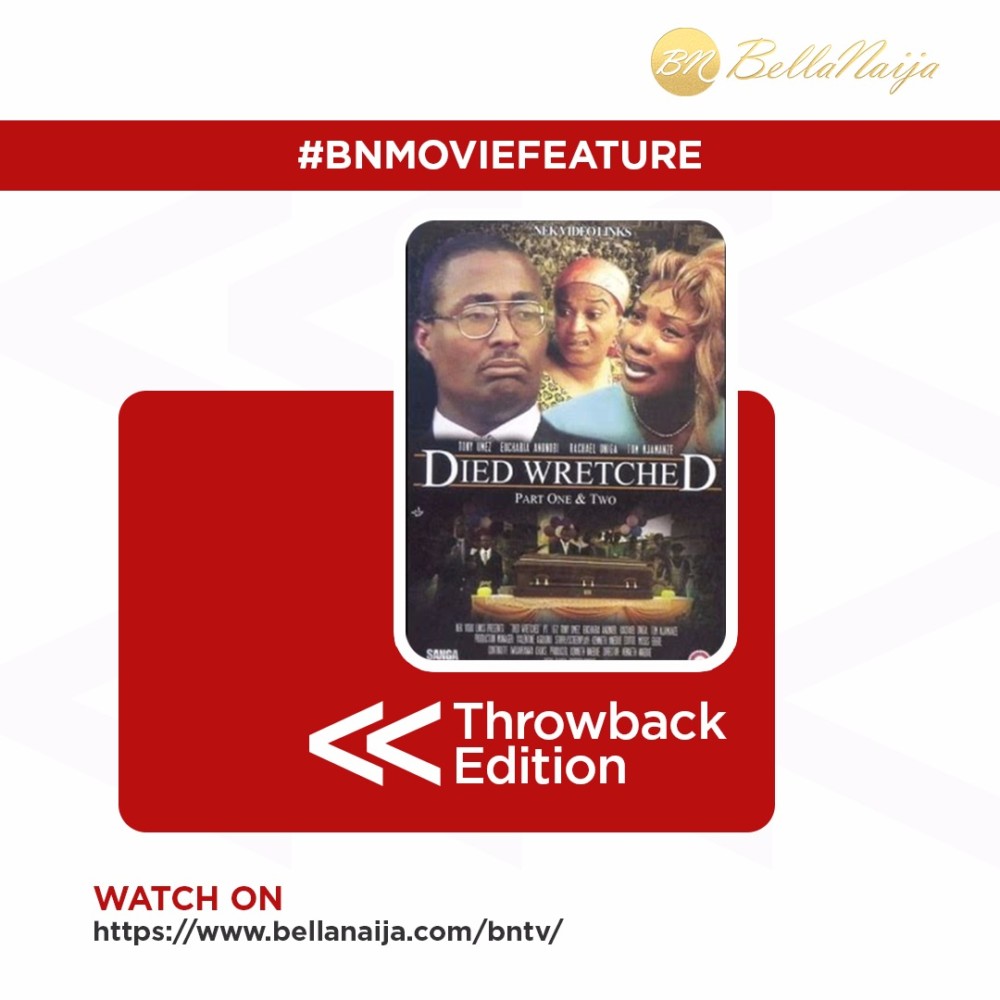 The movie stars Tony Umez, Rachael Oniga, Eucharia Anunobi, Tom Njamanze, Obinna Nnebue, Paul Ojiligwe and more.
Synopsis
Chris posseses enormous wealth, thanks largely to his uncle Lucas' financial support when he needed help the most. Unfotunately, his uncle's benevolence was the source of a dwindling fortune and in-turn became largely dependent on Chris for survival.
Instead of reciprocating a once noble gesture however, Chris rather ensues to cat and mouse tactics to deny his uncle assistance against his wife's pertinent advice. But for how long can this continue ? Time and tide waits for no man…
Watch