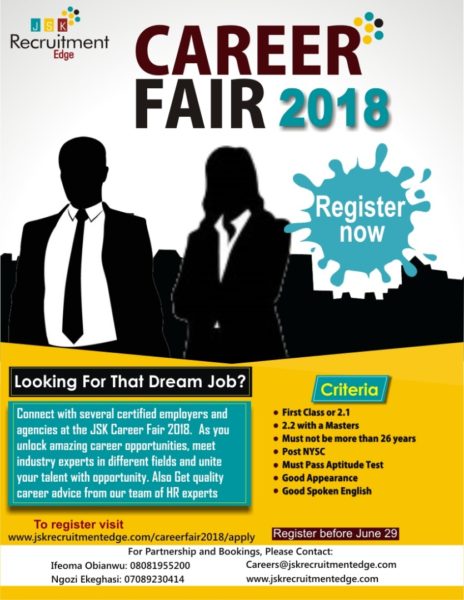 Are you looking for that dream job?
Connect with several certified employers and agencies at the JSK Career Fair 2018. As you unlock amazing career opportunities, meet industry experts in different fields and unite your talent with opportunity. Also get quality career advice from our team of HR experts.
To register, visit https://www.jskrecruitmentedge.com/careerfair2018/apply
For partnership and bookings, please contact Ifeoma Obianwu on 08081955200 or Ngozi Ekeghasi on 07089230414.
You can also email [email protected]
———————————————————————————————————————————————————-
Sponsored Content