This is No Joke! Sujimoto's Encounter with MKO has driven him to Offer 5 Million for a Sentimental Picture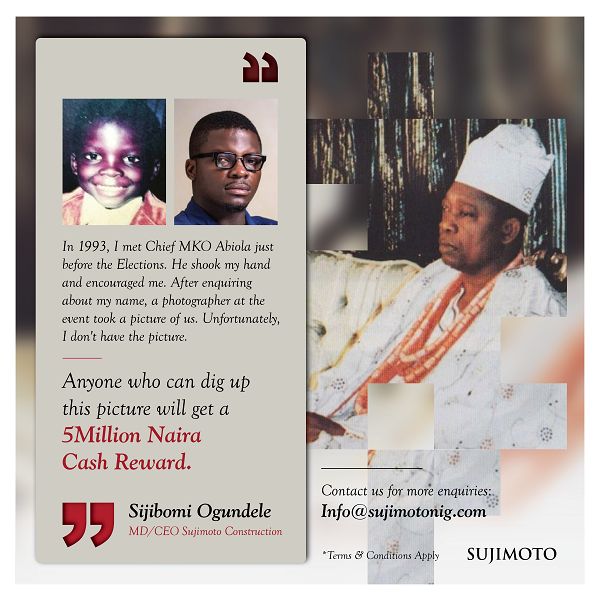 The CEO of Sujimoto Construction, Sijibomi Ogundele, an ardent follower of Chief MKO Abiola is ready to give a whooping 5Million Naira to anyone who has a photo themselves with the hero of democracy, taken 25yrs ago.
According to Sijibomi,
In 1993, the late chief shook my hand firmly and asked "What's your name, young man?" he told him Olasijibomi, and MKO said; "Oluwa aashiiji bo e". (Meaning may the blessings of God overshadow you)
The picture of this event has a strong sentimental value because that 5-minute meeting transformed the 12yr old Sijibomi Ogundele's mindset and helped him eradicate poverty.
————————————————————————————————————————————————————————
Sponsored Content