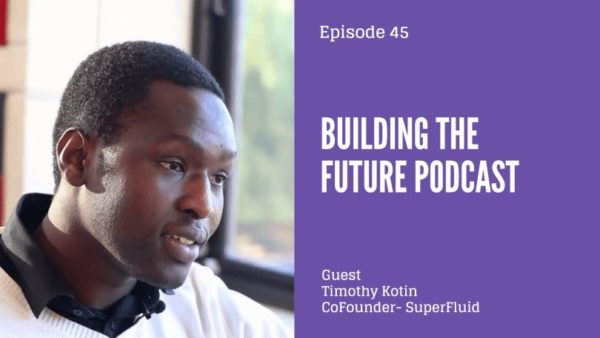 Hello BellaNaijarians,
We're bringing to you episodes from the second season of podcast series: The Building the Future Podcast with Dotun Olowoporoku of Starta.
We have entrepreneurs, industry leaders, founders of startups who are writing the narrative that will be told about the African continent, telling their stories directly. This second season is in partnership with The British Council Nigeria.
Timothy Kotin, co-founder of SuperFluid, a data solution platform helping businesses to harness untapped potential, is the guest on this episode.
Timothy is a graduate of both the University of Cambridge and Harvard University, and has worked as a research scientist at IBM.
Timothy, in this episode, discusses many ways businesses can take advantage of data; the importance of value proposition to businesses; and SuperFluid's pricing model and what you can learn from it.
Listen to the episode below: