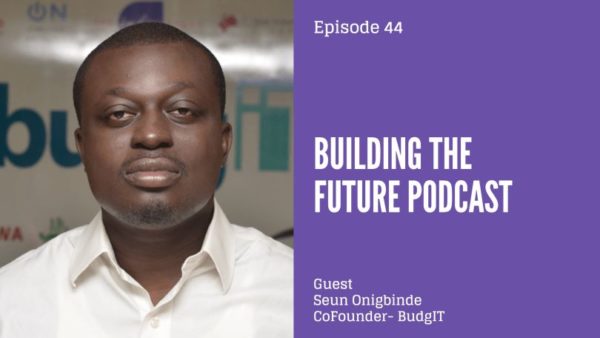 Hello BellaNaijarians,
We're bringing to you episodes from the second season of podcast series: The Building the Future Podcast with Dotun Olowoporoku of Starta.
We have entrepreneurs, industry leaders, founders of startups who are writing the narrative that will be told about the African continent, telling their stories directly. This second season is in partnership with The British Council Nigeria.
Seun Onigbinde, co-founder of BudgIT, a non-governmental organization that helps citizens access and understand public budgets, is the guest on this episode.
Seun is an ex-banker whose goal was to become the CEO. Along the line, he changed his mind.
Seun, in this episode discusses why his dream to become a CEO changed; what prompted him leaving his paid employment to run BudgIT full time; and why he thinks every Nigerian should be involved in governance.
Listen to the episode below: