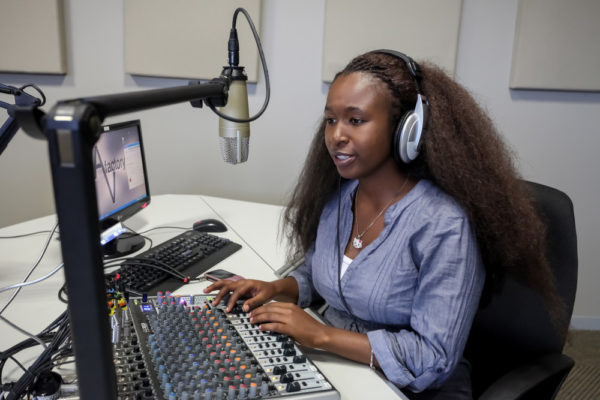 Podcasts are slowly becoming a thing in Nigeria. People are subscribing and listening …and why not? It is one of the more relaxing ways you can keep up with what's going on in the world.
Whether you are getting back from work and sitting in a bus, roaming the busy streets of a large market, cooking dinner at home, jogging around your estate or running the treadmill at the gym, podcasts can provide the perfect way to zone out, while still being educated, inspired or just entertained. In fact, depending on how closely you pay attention to the content, podcasts can actually change your perspective to life.
The good thing is that there are quite a number of options that cover such topics as politics, fashion, travel, love, or anything and everything in between. You only need to select the one that matches your interest and you are good to go. We have been listening to some of these podcasts on our radar, and here are the top 10 that are giving us life:
Loose Talk , hosted by three influential Nigerian arts journalists: Osagie Alonge, Steve Dede and Ayomide Tayo,  brings a fresh perspective to trending topics around the world including Media, Celebrities, Lifestyle, Sex, Sports, Politics, Tech, Religion, Movies, TV, Radio, Music and much more. The topics are relevant, funny (sometimes in a ha ha sort of way) and riveting. The presenters have an amazing chemistry, they will make you laugh and inform you. Occasionally they give you homework and advice that will make you do better as a listener and as a human. It is a low-key great way to get yourself informed.
This podcast, hosted by F. K.Abudu and Jola Jollz Ayeye, is all about the Lagos millenial experience. It's an honest, engrossing, funny and really meaningful show. Most episodes make you laugh, others will make you cry. But regardless of the discussion, you can be certain that your attention will be held. It's a great way to decompress for the day, while also keeping up with life in Lagos.
The Receipts Podcast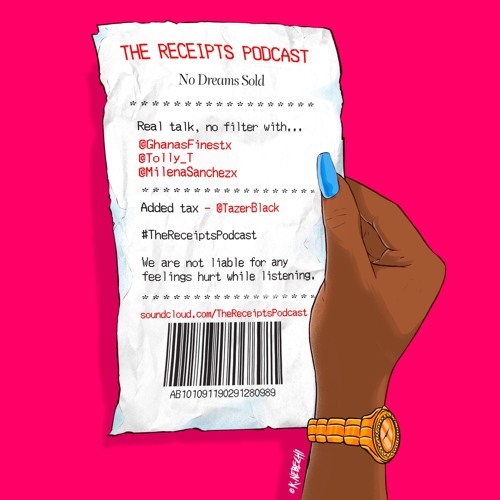 Hosted by three women, Tolani Soleye (TollyT) Audrey Akande (Ghana'sFinest) and Milena Sanchez, The Receipts Podcast is a fun listen. With episodes ranging from life issues, pop culture, career talk, this podcast is like being in a room with friends. The show episodes run from 45 minutes to 90 minutes, depending on the subject. They also have alternate episodes between their topics and listener letters. Give it a listen, you might just get hooked.
This Powder Room podcast is a weekly podcast that addresses everything from relationship to societal norms and everyday banter.  The content is accessible, honest, and personal.  The presenters Oyin and AKD give a fresh and funny look into the less-frequented corners of selected topics, and it feels like eavesdropping on 'coded gist', in the best possible way. They sometimes invite guests to join them on episodes and that adds even more flavour. Start with: 'Konfidential Love'
Managed and hosted by two Nigerians, who tend to bring on special guests on some episodes, The Class Prefects is a podcast that navigates the worlds of politics, pop culture and the pursuit of happiness. Few things are more pleasurable than a duo of smart, funny, and deeply nostalgic people going long on a topic they have strong opinions on. You get sucked into listening because of the enthusiasm of the hosts.  You feel like you're hanging out with friends, and you walk away from every episode smarter.
The Now O'Clock Podcast is hosted by Wole (@Kingwole)and Ivan (@odthoffman). Together, they discuss a range of topics and issues, affecting Africans (at home and in the diaspora) in depth. The podcast is a vibrant and exciting and the conversations are genuinely illuminating.
The Say your mind host, Kelechi Okafor, will make her obsessions your obsessions. The show which airs every Monday, follows her train of thought, taking listeners through her unique thoughts on current events sprinkled with bad language and an abundance of straws. Okafor has a fantastic sense of humor and a charming curiosity that seduces listeners into the topic du jour. While no one -maybe not even Okafor- can predict what the next subject will be, the podcast is perfect entertainment for conversations with the friends.
Hosted by four Nigerian women, Not your African Cliché is a fun take on the experiences of being a Nigerian at home and abroad. The podcast is lively, engaging, and so engrossing. The ladies of NYAC have conversations every other week that range from African literature and travel, to politics and activism; and the listener gets the pleasure of witnessing super real conversations, as one might expect there to be when discussing something as personal as identity and lived experiences.
Nigerian American  is Lanre eLDee Dabiri's (Nigerian music artiste) platform for telling personal stories that share rare insights into the life of the modern Africans. In different episodes, eLDee tells truly captivating stories about growing up in Nigeria, and now living in the US. He is really entertaining to listen to and the casual attitude makes it feel like you're at a really fun friend's house listening to cool stories. The brilliance of the show is best seen across a span of episodes.
A safe place where nothing is off-topic, Under the Mango Tree is a podcast that discusses everything from relationships to sex, money and pretty much. The hosts are hilarious.  Episodes range from alarming to downright hilarious. Importantly, the facts are real and the show inspires curiosity in the best way. Start with the most recent episode or at the very beginning.
Over to you BellaNaijarians, what are your favourite Nigerian podcasts and what do you like about them? Do you listen to any of these 10? Share your thoughts below.
Photo Credit: Michael Turner | Dreamstime.com