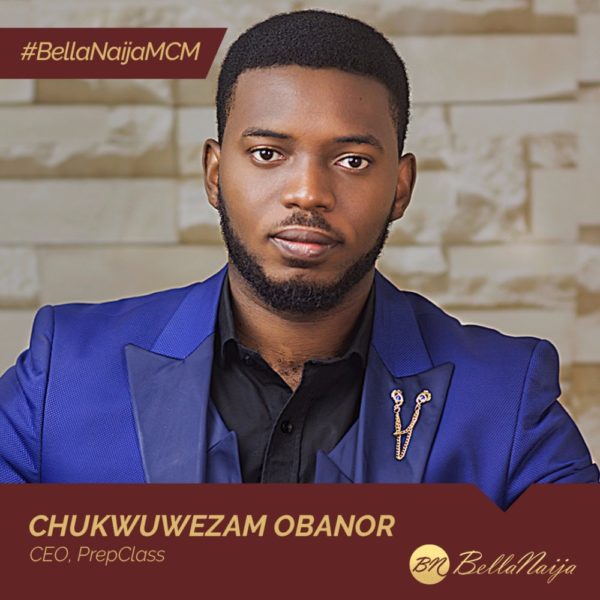 Our #BellaNaijaMCM is a young man who's always shown a keen interest in tech and entrepreneurship, and how both can help drive the African economy.
After graduating with an Electrical & Electronics Engineering degree from the University of Lagos (UNILAG) where he was a Google Campus Ambassador, Chukwuwezam "Wezam" Obanor went to work at Ericsson as a Google Africa Intern, and then Rocket Internet's Jumia (Online marketing specialist) where he cut his teeth in the tech space.
In 2013, Wezam and his friend and classmate Olumide Ogunlana partnered to start PrepClass, with a view to helping students prepare for local tests and exams. With time, PrepClass evolved into a tutor marketing company where they assign teachers to pupils and students during after-school hours and at weekends, whether in small groups or one or one classes.
Wezam and Olumide bootstrapped to fund PrepClass and by 2014, eight months after they founded the company, it won its first award, the TechCabal Battlefield, taking home $20,000.
Currently, PrepClass is working on a hybrid model, leveraging the power of tech in connecting learners and tutors by making it possible for tutors to create lessons and put it online for learners to use. Wezam made this known in this interview.
In 2016, Wezam and Olumide were named in Forbes' 30 Promising Entrepreneurs list.
In 2017, PrepClass was selected for the GSMA Ecosystem Accelerator Innovation Fund. They were also awarded a $322,000 grant.