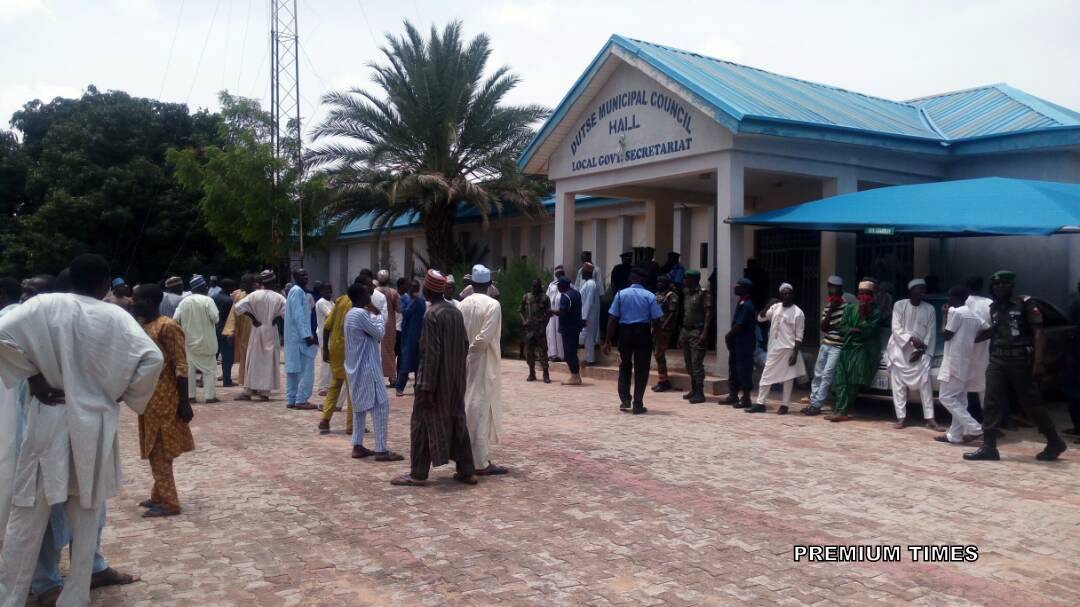 On Monday, hundreds of persons attacked and held hostage, the chairman of Dutse Local Government Area of Jigawa State, Bala Yargaba, Premium Times reports, adding that the council chairman's attire was shredded to pieces.
According to the online news portal, the mob accused Yargaba of non-payment of polling unit development fund meant for disbursement. The fund, which was passed into law in the state in May, is aimed at addressing the needs of communities such as installation of borehole, drainage maintenance, e.t.c, according to Premium Times.
Each polling unit gets N50,000 per month, with some getting up to N150,000 depending on the availability of funds.
The mob had attacked Yargaba, but he found his way into the local government secretariat. The mob then surrounded the building until the arrival of police and army officers.
The mob, according to Premium Times demanded that Yargaba disburse the funds, with some saying he had replaced some of the beneficiaries with those loyal to him.
Yargaba denied the allegations and accused the Dutse representative at the Jigawa State House of Assembly, Musa Sule of plotting the attack. Yargaba said Sule changed the names of beneficiaries when the list was sent to the House of Assembly.
Sule however denied that, saying: "We initiated the re-introduction of the polling unit development fund and as lawmakers, I can't be the one to spoil the process. The council chairman was the one who announced on radio that all beneficiaries should assemble on Monday to collect their share of the money. Unfortunately for him, the event turned out to be violent."
Police spokesperson in the state Audu Jinjiri declined comment on the issue, saying the command has not yet been briefed.
Photo Credit: Premium Times