Yes, we're back!💃🏽
How are you? Having a good week? Let's talk about some really cool Instagram hacks that I'm sure you'll love!
1. Turn Off 'Last Active' on Instagram
If you find the 'Active 5 minutes ago' feature intrusive, click on the 'Settings' icon on your Instagram home page, scroll down to 'Activity Status' and turn it off! This means people can't see when last you were active on the gram and you can't see theirs too!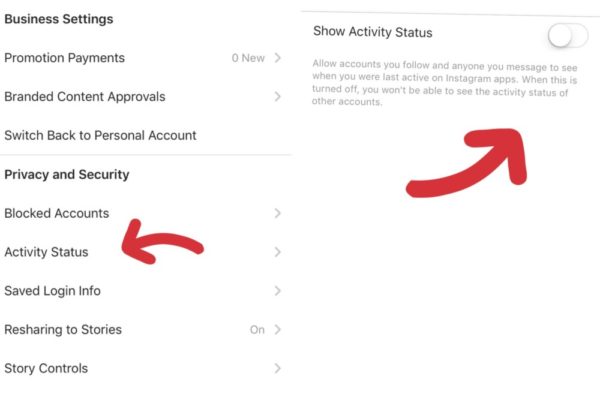 2. Mute Posts and Stories without Unfollowing
Don't say I told you to do this but it's super easy. Tap and hold on the Instagram stories avatar of the account, you'll see the option to either 'View Profile' or 'Mute'. You can mute just their stories, or stories and posts just like this: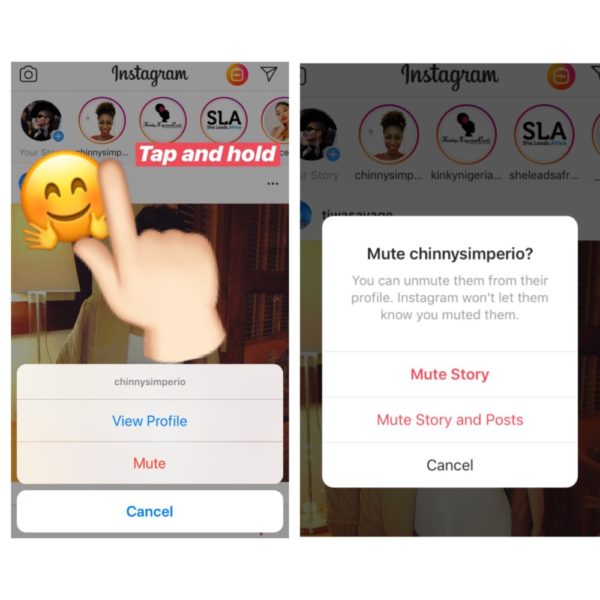 3. Add Line Breaks to your Instagram Caption
Ever writing a caption and after posting it just looks all bumped together? A lot of us had to add individual symbols like dashes and stars but you could just press the enter key twice and you'll get a line break, it's that easy! Compare these two options: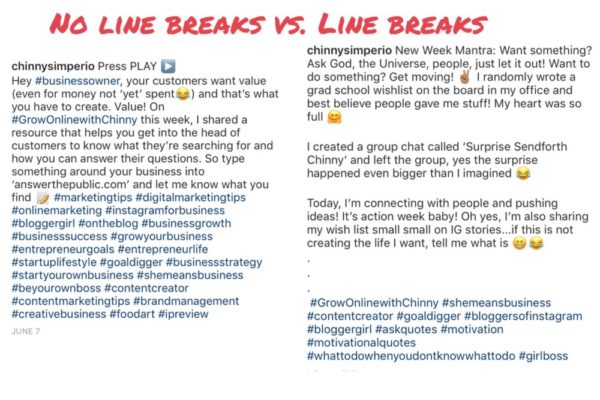 4. Zoom In and Out when Recording a Story
I love this one! Recording a story and want to show something a bit more closely? Place your hand on the record button and slide it up without taking your finger off the screen. The reverse zooms right back in!
5. Control comments and Instagram story responses.
Yes, you can decide who sees your stories, can respond, what kind of comments you don't want to see, who should stay off and more to enjoy a personalized IG experience. It's all under the settings icon.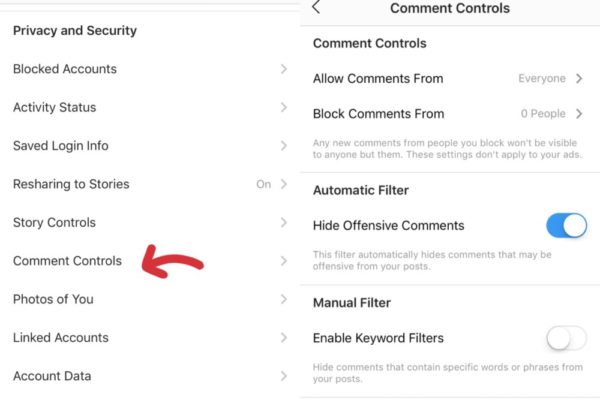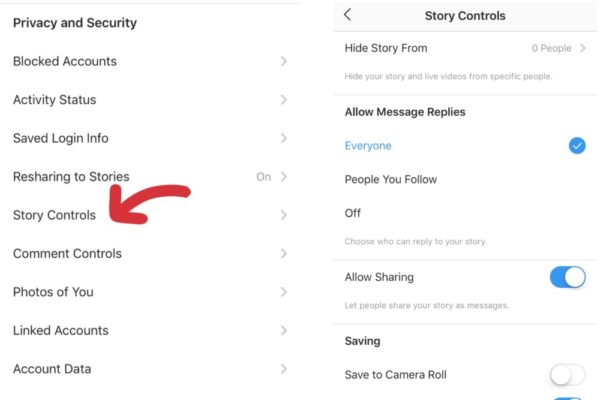 6. Share a sneak peak of your Instagram Stories or Posts.
Let's play peekaboo! Open stories and select a photo, tap the pen icon, select a colour, tap and hold the screen for a few seconds to fill the page with a solid or translucent colour (the first and third pen fill with solid colours, the second translucent. Tap the fourth pen icon which is the eraser, select the size using the slider on the left hand side of the screen and swipe through the parts you'll like to reveal just like this: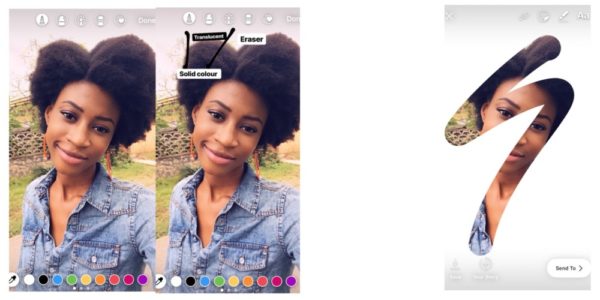 7. Add More Hashtags to Your Stories
Hashtags can get more people to see your stories but adding so many hashtags to your stories can look tacky right? Try shrink the font size not to make the image look tacky and you can even place a symbol over them. See what I did yesterday for example, you can barely see the hashtags but there are about 10 of them!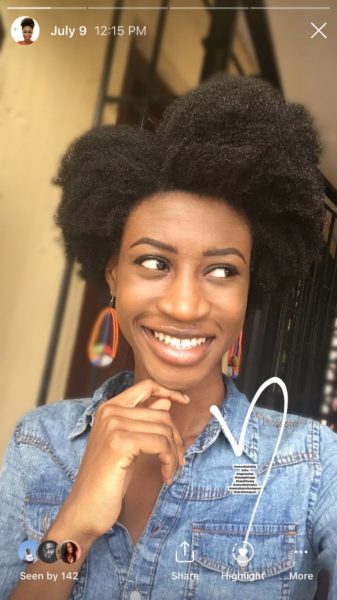 8. Link IGTV in IG Stories
Posted a video on IGTV? You should let your Instagram followers know! Open Instastories, select the image or video you would like to post, tap the 'link' icon at the right hand corner of your screen, select 'IGTV video' from the 'Add Link' menu just like this: You can also copy the IGTV video link and share in your bio and other profiles.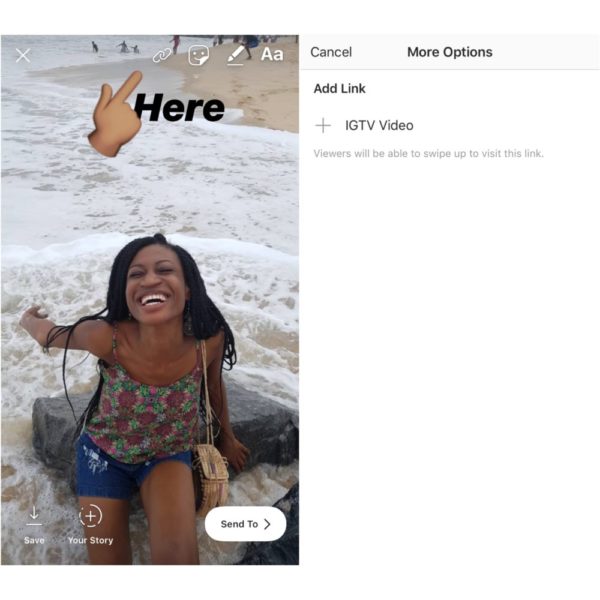 9. Replicate Portrait Mode with IG Stories Focus.
This to be the best thing as it makes selfies so fineee! Open your Instagram stories camera and go to the Focus mode to blur out the background and keep your face in focus.
10. Archive Posts instead of Deleting.
Not sure you want to keep a post or delete it? I'm at this point all the time and the best thing to do is archive the post. The post disappears from your feed but if you ever change your mind, you'll still have access to it. Here's how: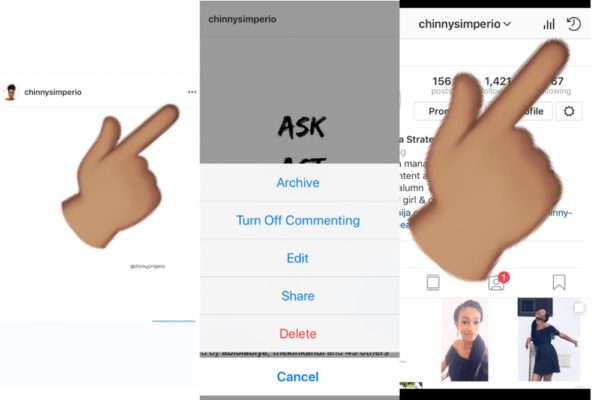 That's it guys! Likey? Drop a comment! Seen something cool on a baddie's Instagram? Let me know and let's see if we can't can acknowledged it!
A little something that has been on my mind since last week. Please don't get overwhelmed by social media, you really don't have to live there. Live your life, then post on social media. Social media success is great but it's more important to have a well rounded life. Don't be drowned, okay?
If you want to talk about social media strategies for your business, don't hesistate to hit me up on Instagram or send me an email at [email protected]. And eve more good news, growonlinewithchinny.com is live and that means more social media updates and detailed tutorials!
– Love from Chinny.