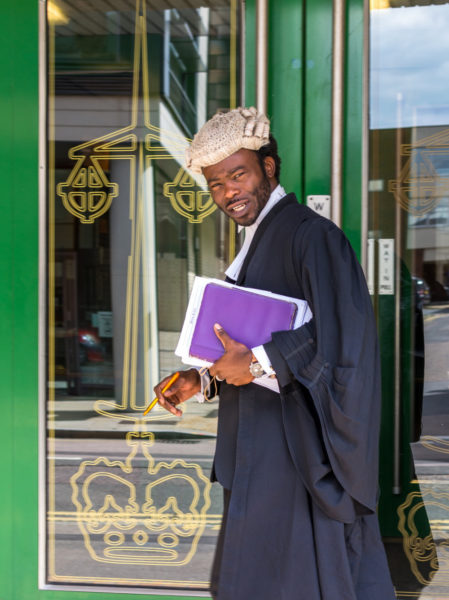 This time a few years ago I was away in Bwari, almost without a life, and scared as hell that I wasn't going to pass my Bar Finals.
I just couldn't understand 90% of the things we had been taught in class. Maybe the lecturers were too fast for me or my head was someplace else, I just could never get into it.
But if you think my case was bad, then you should read my cousin's: Bro had not been studying from the beginning. Then he travelled halfway through. Barely a month to the bar finals, when he finally wanted to begin studying, one of his girls called to tell him she was pregnant.
Both our cases seemed hopeless. But, guess what, we still passed. These are a few things we learned that you too can imbibe.
Don't Panic
You see folks quoting cases, principles and stuff, and you begin to panic. Whenever this happened to me, I'd hit my chest and tell myself "all is well." Even though all might not be well in the real sense, I was tricking my heart to believe it was true, and that way, the heart would get the courage to face the issue.
Past Questions and Answers
I know this is kind of cliche, but, bruv, this is one if the smartest hacks to passing bar finals. The trick is not just to solve past questions for the sake of doing so but to read around every single question asked. Do it in such a way that if the same question is asked in another way, or a similar but not the same question is asked, you'll be able to crush it. Truth is that you cannot thoroughly solve and master all the past questions and answers for the last 6 years and still fail. It's almost impossible.
Get an App to Read Your Notes to You
The time you spend going to mammy market, class, the bus-stop or any other place is really precious right now. So, get the soft copy of the class notes and put them on your phone. Get an app that can read them to you and listen to them whenever you are in transit. You won't enjoy listening to them at first but just keep at it, you'll get used to it in no time.
Learn all the Freaking Drafts
You will never know all the principles but you can know all the drafts. The hack is to get a wide notebook specifically for drafts. Make sure you have all your drafts, course by course, in it. This way, you can just flip through and revise them at a glance, any time you need to. Learn all the drafts and forms at least 2 weeks before the bar final exams. Drafts and forms are like free marks. They are super easy.
Get Some Rest But Don't Oversleep
It is important to ensure that your body and mind is well rested. So, eat well and sleep well but, don't over do it. This is the time to work your butt off studying. Keep your body healthy and keep your mind sharp. Remember, you have to be alert enough to succeed.
Forget Cases and Sections and Concentrate On the Principles
80% of you will ignore this advice but I'll give it anyway. A first-class result is almost no longer feasible for you at this time. You probably answered rubbish in the MCQ. So just concentrate on making it out without getting burned. If you remember a case or section, fine; but don't let me catch you trying to master any one except it's so monumental and your understanding of the topic hinges completely on it.
Master the Guest Lectures
Any lecture that was given by a guest lecturer, master it like the back of your hand. A lot of my mates really wished someone had told them this but it was too late. Come to think of it, Law School will not spend so much money inviting a guest lecturer if they are not going to test you on what they taught.
Go Straight to the Point
Practice how to go straight to the point. No stories. No unnecessary definitions. You should know that by now.
Make Sure You Always Write Something, No Matter What
It was one law exam marker who told me that he can never give zero to a candidate whose paper is full. Even if it's full of rubbish, once it's got stuff written in it, he just has to give some marks. This might not be the case for everyone, but even if you have no clue what the answer to a particular question is, make sure you write something. No matter how stupid you think it is. Just write something and make sure you write like you know what you're saying (even though you don't).
Pray, Bruv, Pray
I know it sounds cliche but it really works. Though you might not have stepped into a church since you got to Law School, you can still get close to God at this crucial time. He is a merciful God. He won't cast you away. By the way, I received my Property Law area of concentration while in church. I just felt those topics strongly impressed on my spirit, I wrote them down, and those are the topics asked.
These are some of the tips I can remember now and I hope they help. But if you've got any other tips to help crush the Bar Finals, please drop them in the comments section.
Photo Credit: Dreamstime