We Want to Tell Your Stories If You Got Your PhD From a Nigerian University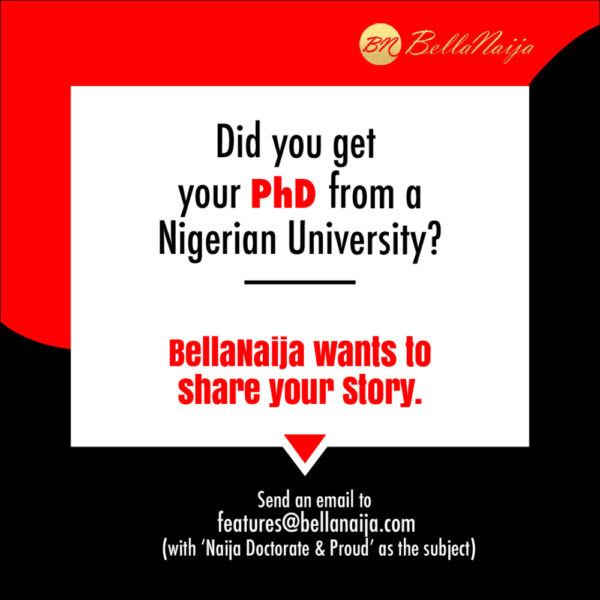 Hey BellaNaijarians,
We hope you're having a great week! And if your week has had a few bumps here and there, keep your chin up! It's gonna get better.
Anyway, so here's why we're interrupting your day: we're looking to spotlight homegrown Nigerian academics for a series we've conceptualized – Naija Doctorate & Proud.
First of all, we acknowledge that getting a PhD is not a walk in the park; listen, any form of academic pursuit after primary school is stress. However, determining to get to the top of the academic scale is being a BOSS!
It is for this reason that we'd like to celebrate, spotlight, showcase PhD holders who got their doctorate degrees from Nigerian Universities. We love you and want to let the world know that you guys are the real rock stars.
So, send us an email, let's share your story. Email: features(at)bellanaija(dot)com – with the "Naija Doctorate & Proud" in the subject line. Tell us the name of the institution, your major (area of specialization) and why you decided to get a PhD!
We can't wait to hear from you learned folk! Tell your friends, people.