Must Watch Trailer #BBNaija's Gifty, Kofi Adjorlolo, Ego Nwosu & Larissa Larry star in 'Girls Hustle'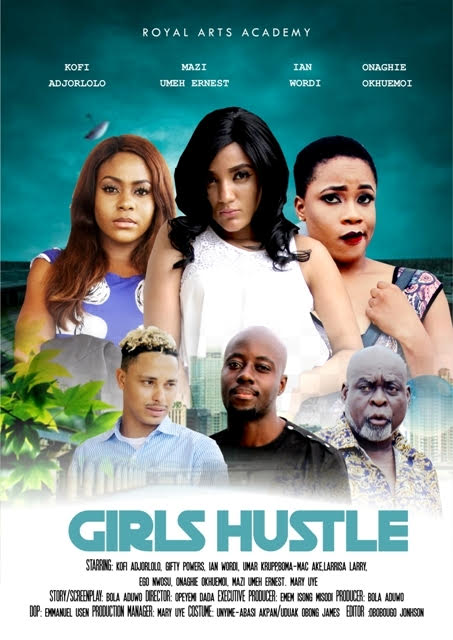 Girls Hustle is the story of Oge, a pretty young girl who due to certain hard knocks in life, decides life is not going to treat her poorly ever again as she is determined to make it by any means necessary. Even if that means making a play for her benefactor's father, Chief Richard.
The movie stars Kofi Adjorlolo, Gifty Powers, Ego Nwosu, Larissa Larry, Ian Wordi, Boma Mac-Ake, Umar Krupp.
It was written and produced by Bola Aduwo for the Royal Arts Academy, directed by Opeyemi Dada and executive produced by Emem Isong.
Watch trailer below:

See behind the scenes photo below: