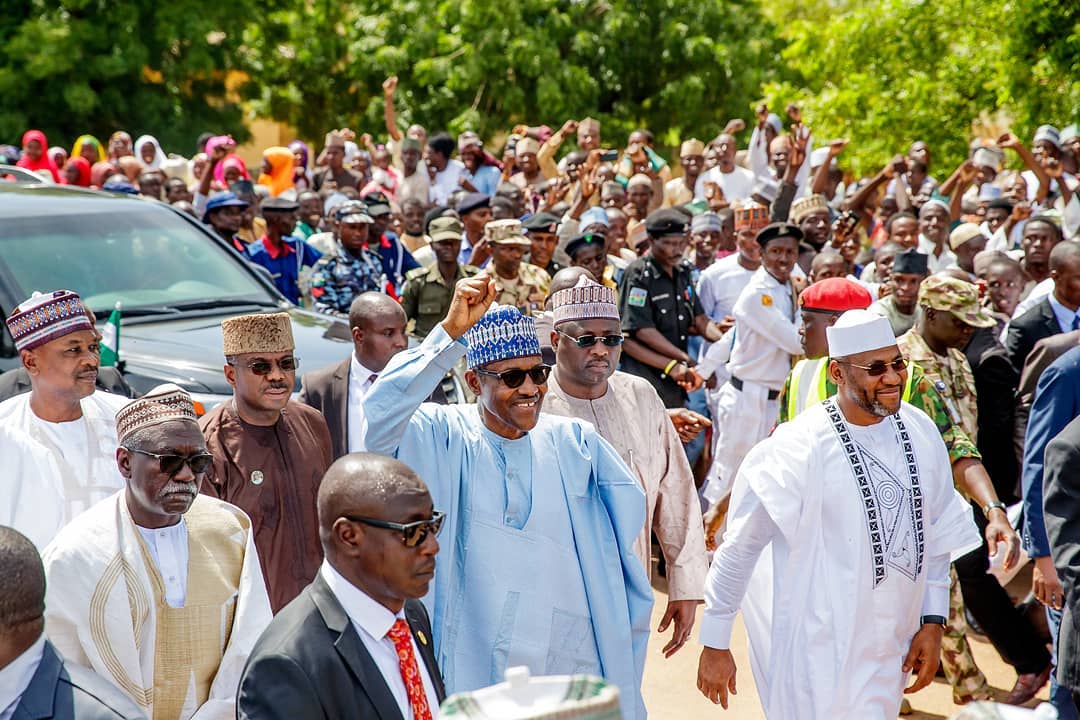 President Muhammadu Buhari has explained why he walked 800m in his hometown in Daura after Eid prayers on Tuesday.
The walk had been a subject of discussion on the 75-year old's health – some saying he's proven he's fit to run for office, while others say walking 800m is not/should be a criterion to be president.
In a statement released by Buhari's spokesman Garba Shehu, the president, in a meeting with representatives of the 5 local governments in Daura Emirate, explained that the walk was not about proving his fitness level or scoring cheap political capital.
He said:
This is my constituency, the people came out in their large numbers to see me and the car in which I was being driven had tinted windows.

They were not seeing me so I came down so they could see me. I didn't need to convince anyone about my health and the decision to contest for a second term – a decision that I made public in April this year.
Photo Credit: @bayomoboriowo