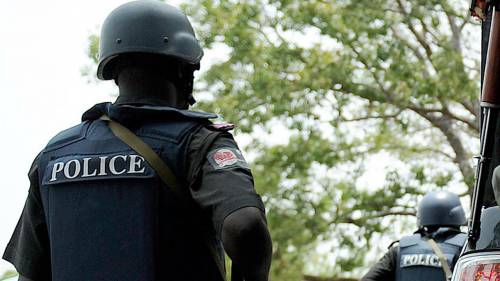 The Edo State Police Command has detained, and promised to prosecute officers who allegedly collected N100,000 from a building contractor after threatening to kill him if he doesn't oblige.
Emmanuel Alabede had told Punch about what the officers did to him when he was travelling from Ibadan to Abuja and his story was published on July 17, 2018.
Alabede said officers attached to the Anti-Kidnapping Unit of the command stopped the commercial vehicle he was in along the Ibilo-Okene Expressway and they proceeded to search the bags of passengers.
While going through his phone, a credit alert of N200,000 popped up on the screen and the officers threatened to kill him if he doesn't give them part of it.
He told Punch that he withdrew the N100,000 from a Point of Sale (POS) operator nearby and gave to the officers.
After his story was reported, Alabede said he got a call from the state's Commissioner of Police Johnson Kokumo who invited him for a discussion on the issue.
Here's Alabede sharing how the meeting with Kokumo went:
I went to the command with my lawyer on Thursday and I narrated what happened to the CP. The man was angry at the cops.

I later wrote a withdrawal letter of the case and my money was refunded to me.

I withdrew the case for the sake of humanity and my own safety because if they should dismiss the policemen, I don't know what will become of them.

They had job when they perpetrated the act; imagine what they will do when they don't have job again.

But the best thing is for the Inspector-General of Police, Ibrahim Idris, to reform the force.