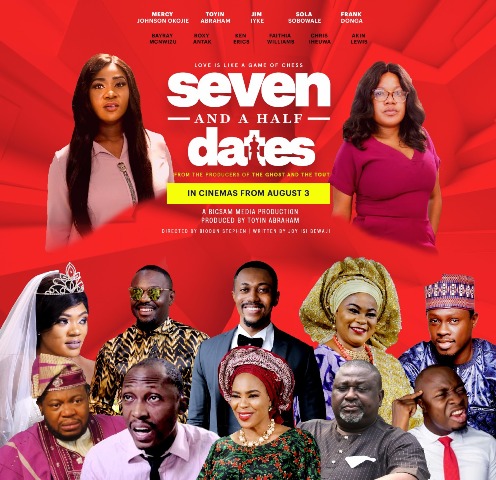 So few movies these days bother to raise the germane issues going on in our society but the latest Toyin Abraham produced movie, Seven and a Half Dates does more than just make you laugh, it speaks about feminism, rape, violence against women and several other societal issues. The amazing thing is how the movie subtly mentions these things while still keeping up with the plot.
Directed by Biodun Stephen and Written by Joy Isi Bewaji, 'Seven and A Half Dates' follows the life of a young hard working lady, Bisola, who is engrossed in her passion for her career and finds herself in a seemingly unending quest for love. Her father, Gomez, comes to the rescue. Inspired by the game of chess, he sets Bisola up for 10 different dates to which he hopes one of them yields a positive result.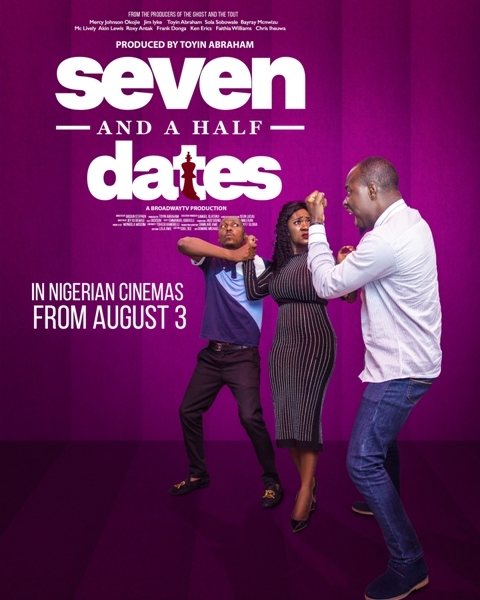 A BroadwayTV Productions, Seven and a half Dates parades an array of stars like Jim Iyke, Sola Sobowale, Mercy Johnson-Okojie, Akin Lewis, Ken Erics, Toyin Abraham, Faithia Williams, Frank Donga, McLively, Ali Nuhu, Bayray McNwizu, Roxy Antak, Chris Iheuwa and more.
This movie was executive produced by celebrated media entrepreneur and PR expert, Samuel Olatunji who has been responsible for re-engineering the brands of many famous Nigerian stars and corporate bodies. He sits on top of the BroadwayTV production company.
From Friday, August 3, the movie will be showing in cinemas nationwide. It's good to know that the romantic comedy will not just be making us laugh but also be leading us in a discussion we should be having daily to create an equal and better society for the man and woman.Watch the full Trailer here.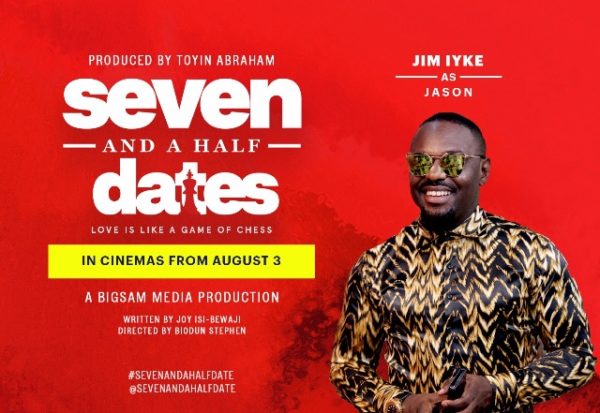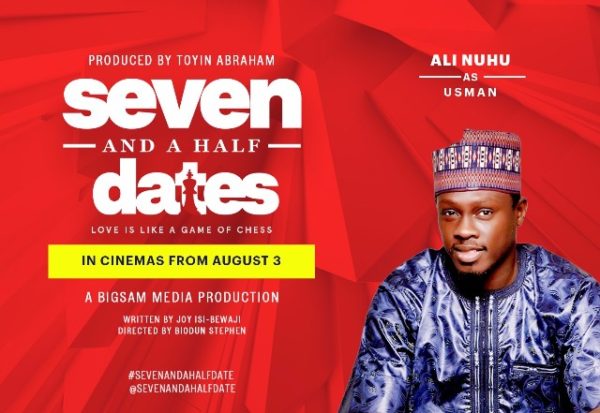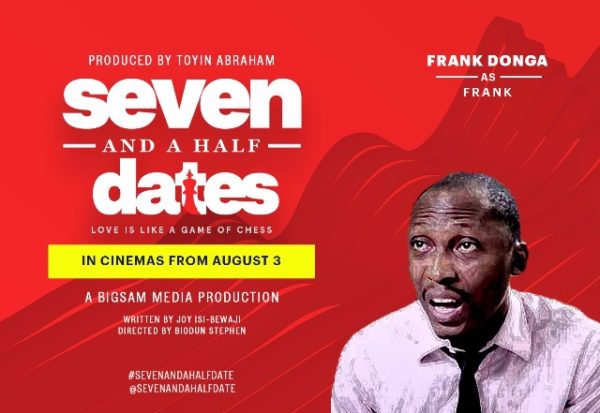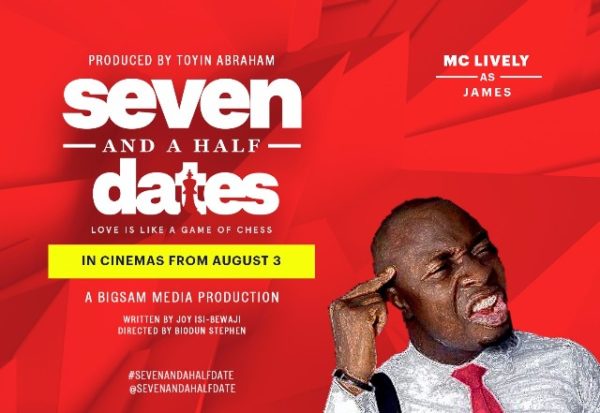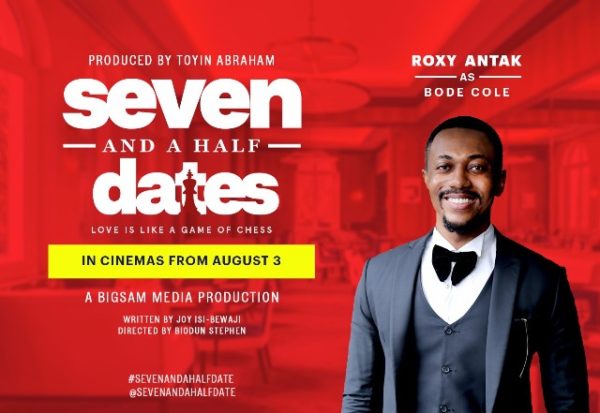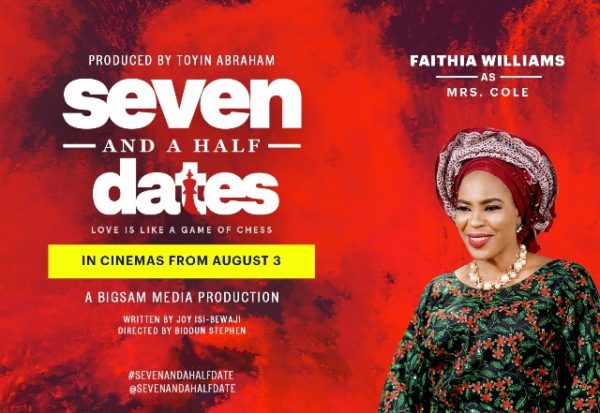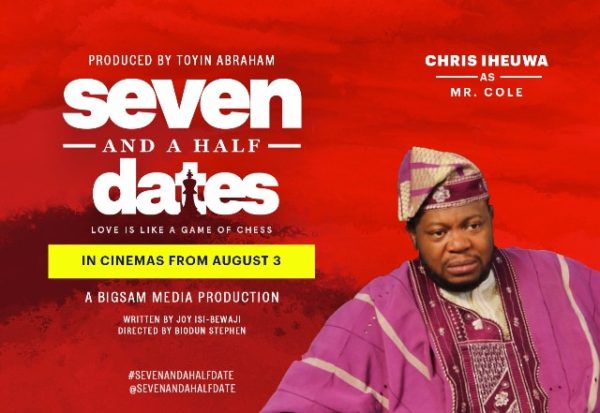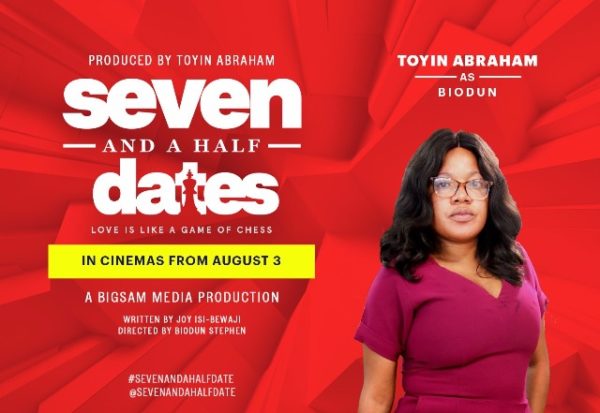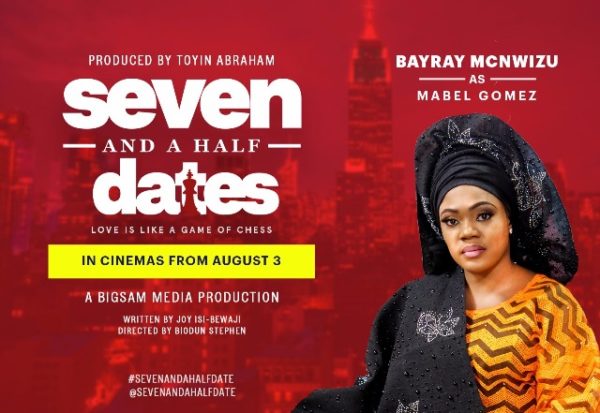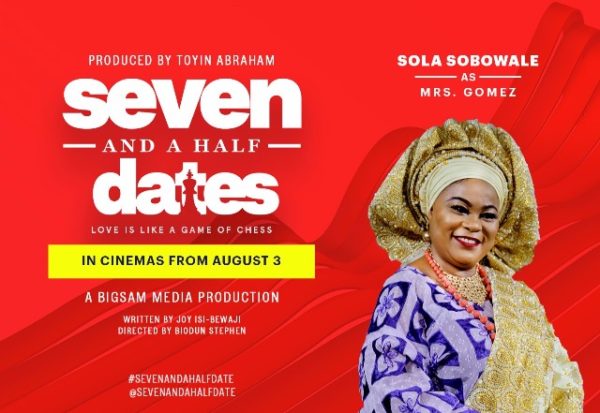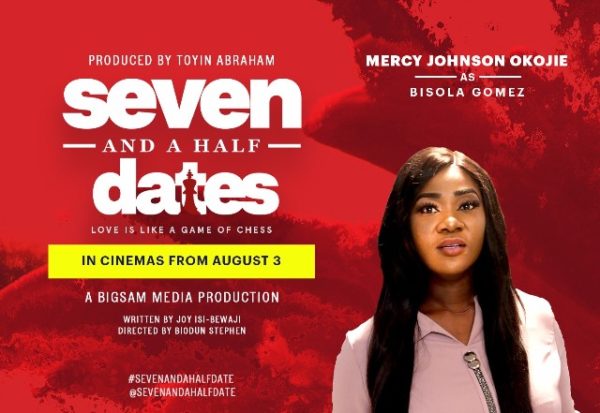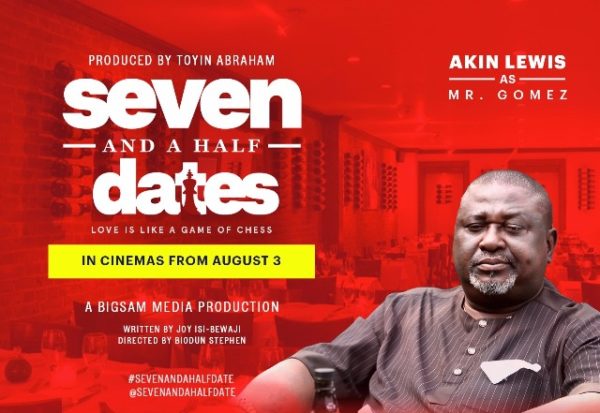 ——————————————————————————————————————————-Sponsored Content