Glen Weiss proposes to Girlfriend Jan Svendsen during Emmy Award acceptance Speech | Watch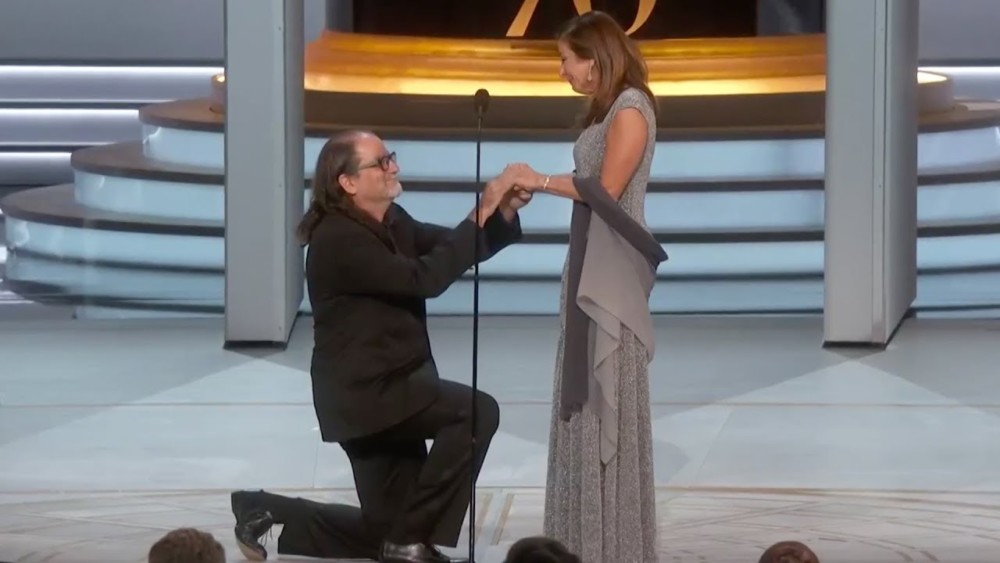 Oscars director Glen Weiss turned Monday night's Emmy award show to a very romantic affair after going down on one knee to propose to his longtime girlfriend Jan Svendsen.
In what the guests in attendance thought was an acceptance speech after receiving his award for Outstanding Directing for a Variety Special, Weiss began by talking about his mother who died two weeks ago then moving on to how Jan is the sunshine his mom said to never let go of.
Mom always believed in finding the sunshine in things, and she adored my girlfriend Jan. Jan you are the sunshine in my life, and mom was right, don't ever let go of your sunshine. You wonder why I don't like to call you my girlfriend, because I want to call you my wife! "
To the surprise of everyone in the theater, Glen pulled out the ring his dad gave his mom "67 years ago" and while making a joke about not swiping the ring, he asked Jan to be his forever mate.
Watch video
The proposal is a first in Emmys history.