Ike Barinholtz & Tiffany Haddish star in 'The Oath' | Watch Teaser on BN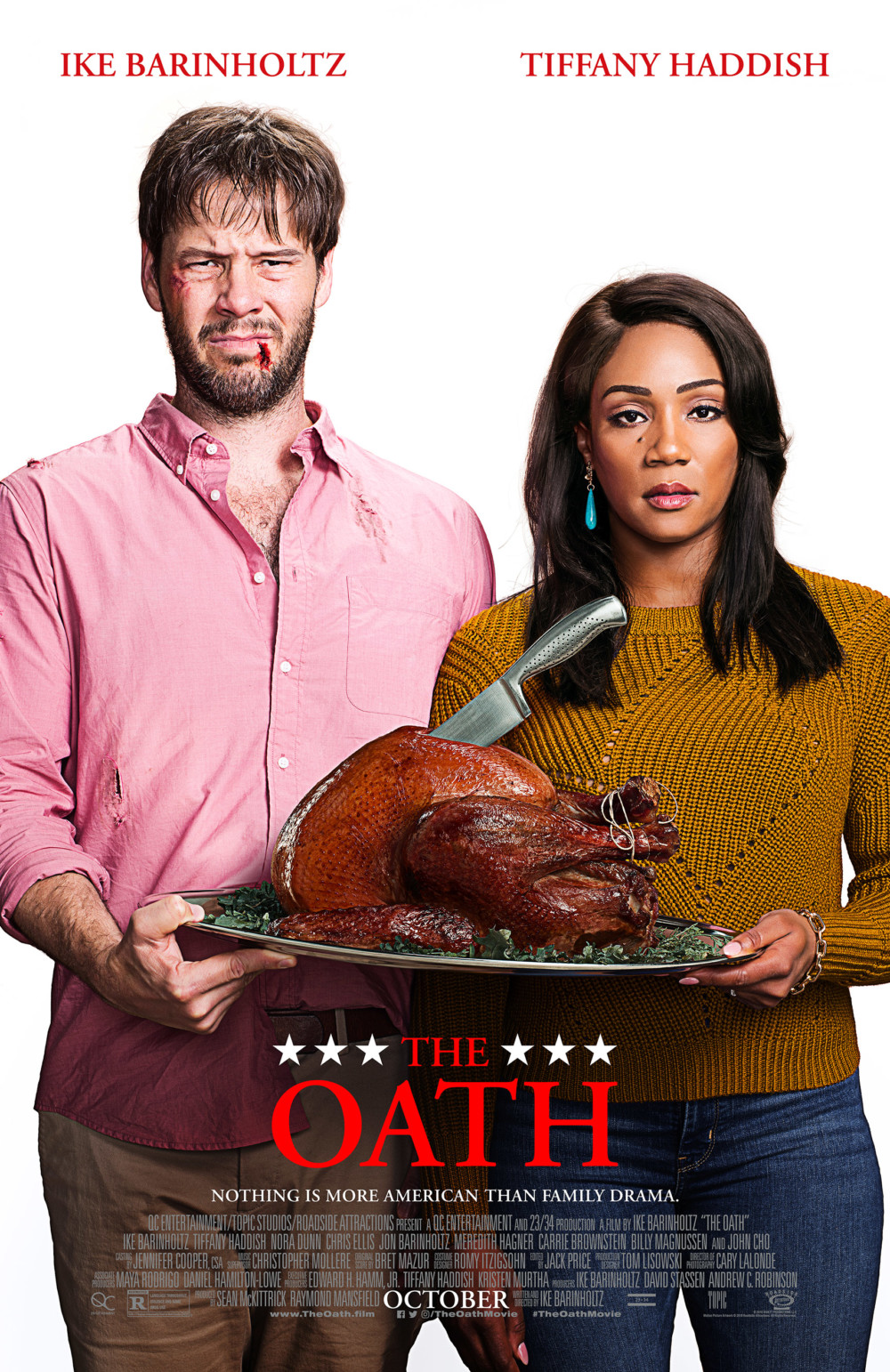 A controversial White House policy turns family members against each other in The Oath – a savagely funny dark comedy about surviving life and Thanksgiving in the age of political tribalism.
When Chris, a high-strung 24-hour progressive news junkie, and his more level-headed wife Kai learn that citizens are being asked to sign a loyalty oath to the President, their reaction is disbelief, followed by an idealistic refusal. But as the Thanksgiving deadline to sign approaches, the combination of sparring relatives, Chris's own agitation, and the unexpected arrival of two government agents, send an already tense holiday dinner gathering completely off the rails.
As timely as it is outrageous, The Oath is a gleefully wicked reinvention of the traditional holiday comedy for the divisive political times.
The film stars Ike Barinholtz, Tiffany Haddish, John Cho, Carrie Brownstein, Billy Magnussen, Meredith Hagner, Jon Barinholtz, Nora Dunn, and Chris Ellis.
The film was produced by Sean McKittrick, Ray Mansfield, Ike Barinholtz, David Stassen, and Andrew Robinson with Tiffany Haddish, Edward H. Hamm Jr. as its executive producers.
Watch: