2018 British Council Future Leaders Connect Cohort Winners Mary Dinah & Dolapo Olaniyan share their Policies for Women 
On Wednesday, August 1st this year, six Nigerians were selected as winners of the 2018 British Council Future Leaders Connect cohort. A global fellowship where exceptional young people from around the world will come together for a number of days and link to the UK Houses of Parliament, meet with inspiring leaders and policymakers and discuss the most significant global issues facing the next generation globally.
Two of the winners, Mary Dinah and Dolapo Olaniyan recently gave insights into their policies and plans.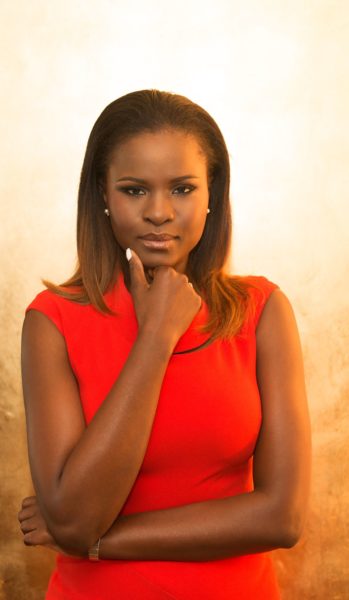 Mary Dinah
Q: Can you talk us through the statistics of violence against women? How worrying are these numbers?
A: United Nations statistics show that 1 in 3 women worldwide has experienced either physical or sexual intimate violence at one point in their lives. These figures are worrying because of the lasting effect sexual violence has on women. Amongst many other ills, sexual harassment and violence against women often result in depression, HIV in some parts of the world, unemployment, abortion, suicide. Worst still, it is reported that most of the perpetrators are past or present husbands, boyfriends, and family members. The close nature of these relationships ending in violent conduct creates a very deep scar in the lives of women and it has to stop.
Q: What in your opinion are the direct effects of gender inequality on African women especially?
A: Gender inequality has adverse effects on social development across the board. Reduced access to quality education, low income and wage brackets, discrimination against women attaining leadership positions, limited access to quality healthcare for women all hamper the growth of our societies by a 50% factor which is roughly the ratio of women to men in most African countries. As Mandela said 'we cannot move forward if half of us are held back'.
Q: For something arguably so entrenched in our society, how do you plan to use your policy to battle the causes of violence against women?
A: Society norms were formed over time and are very much subject to change. Three keys areas must be addressed to improve the situation. Firstly, more data on sexual violence must be gathered through surveys in order for the analysis to be shared and the knowledge disseminated. Secondly, women must be encouraged to share their experiences and seek help through counselling. Thirdly, laws must be updated to meet inter-nation standards and recommendations in order to have more successful trials in this area. Through my foundation –POWA which is Power to Women Association – we have launched an open email line where victims of sexual harassment can anonymously share their experiences while we connect them to proper counselling. This will also form the basis of data gathering which will be used as cases in lobbying the Senate to pass appropriate bills into law.
Q: You say you have the vision to live in a world where there is gender inclusion and women's rights are protected. Do you believe this can come about in your lifetime? How close are we to this?
A: I believe we can achieve this to a great extent by 2030 in line with the United Nations Women's goals and timelines. One of the key catalysts of this rapid change in mindset is technology. Women in both urban cities and rural areas now have access to the internet through smartphones and can see for the first time the quality of life women in the developed world have. This includes freedom, financial security and liberty they enjoy as women. This wave undoubtedly has already gotten far in certain parts of the world and is moving very quickly to Africa.
Q: How much is the law helping women battle sexual violence? Can you enlighten us on laws women should be familiar with in order to enforce change?
A: The UK is a great example of a nation where laws are very quickly updated and new laws are passed through parliament in an exemplary manner. For example, this year a new law called Upskirting was passed which means anyone who takes a picture of a ladies undergarments by placing a phone or camera under her skirt will be guilty of Upskirting, a crime punishable by 2 years in prison. With this new amendment, many more people have been convicted of this crime. Therefore, multiple laws are needed in the area of sexual harassment which is not yet in place in Nigeria. Nigeria still operates mainly under the Violence against Persons Act for all sexual harassment offenses. However, multiple crimes fall under this which needs to be identified and passed as law otherwise perpetrators will be easily acquitted.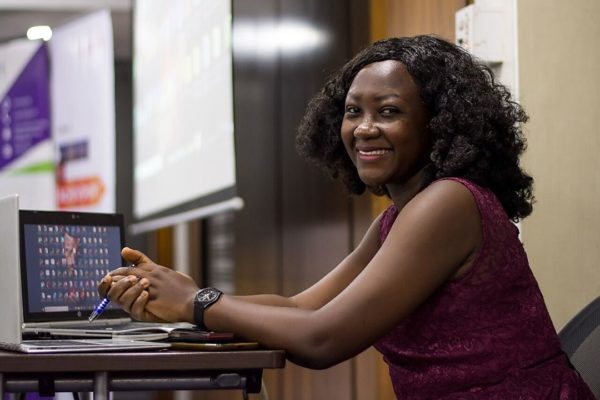 Dolapo Olaniyan
Q: From your work and research, can you explain to us how disadvantaged the girl child is?
A: From a wake-up call to consciousness as a teenager, even till this present moment, the girl child has been and is still disadvantaged. Working as a program manager at HACEY Health Initiative has made me see an array of inequalities girls face, even the ones termed insignificant by most people. Discriminations across all levels such as education (65% boys, 35% girls), gender-based violence (1 in every 3 girls has experienced one form of violence or the other), sexual reproductive health and rights (access to contraceptives – boys 75%, girls 25%), unwanted pregnancies, child marriage, female genital mutilation are proofs of how disadvantaged the girl child is in Nigeria.
From my personal experience as a multiple-survivor of rape and molestation in my teenage years, I discovered that it is not just the society that fuels all these discriminations girls face. The family plays a vital role in ensuring that girls are protected from all forms of violence and discrimination. I was raped at 5 and 13; then, no one could report any rape incident because then it was always the victim's fault and families always wanted to cover the "shame". In Nigeria, even if a girl is hit by a boy, the society says it is her fault, "she must have angered him". Girls have no voice and even girls speak, it is like no one listens.
Even as entrepreneurs, girls who are more productive in a male-dominated venture, eventually end up switching to "feminine businesses" because their efforts are frustrated by their male counterparts. In education, the boys have to go to school because they will bear the family name even after marriage, unlike girls who change surnames. And the digital divide? Girls access to digital skills, internet and so on is just 37% compared to boys 63%. I can go on and on, but we all know these things exist and are causing harm to young girls.
Q: There seems to be and myriad of problems girls and women face; however do you believe there is a root problem, such that when tackled, women and girls will fare considerably better?
A: The major problem we can house the aforementioned issues under is Gender Inequality, whose root cause is socially constructed and ascribed gender roles. A patriarchal society like Nigeria thrives on elevating and promoting "machismo"; men are given upper hands and a right to control, even as young boys while growing up. Parents and guardians make it easy for these disparities to thrive amongst children of opposite genders. We unconsciously pick out toys for girls and give the boys things they can brainstorm with, we pick "pink" for girls and "blue" for boys, boys study engineering but girls cannot due to their "weak" nature, a boy can play with friends but a girl stays home to help with chores. These and many more have we constructed or fashioned into "societal standards" and generation to generation, they continue.
Addressing socially constructed gender roles is the best way to solve the myriad of inequalities girls face in Nigeria. The saying "charity begins at home" should not be lost in the fight against ending gender roles that predispose women and girls to all forms of violence and discrimination. More parents are becoming enlightened and are more careful in dealing with their children. We need to intensify our efforts in educating the family unit, to help put a stop to inequalities.
Q: What part of the country is your policy focused on and why?
A: My policy work on advocating for the implementation and monitoring of anti-FGM policy in Nigeria is majorly focused the South-West and South-South geopolitical zones in Nigeria. Female genital mutilation (FGM) or circumcision as it is commonly called, is highly prevalent in these regions. To be precise, South-West states such as Osun (80%), Oyo (74%), Ekiti (72%), Ondo (66%) see this harmful practice as a pre-requisite for social acceptance for young girls. It will interest you to know that some girls are circumcised just a few days after they are born. In the South-South region, it is done as a pre-marriage ritual and Delta State alone accounts for over 52% of the total FGM prevalence in this region.
We have laws criminalizing FGM in Nigeria, like the Violence Against Persons Prohibition (VAPP) Act, yet, the implementation of this law is still a challenge. As a matter of fact, most Nigerian girls and women do not know this law exists to protect their rights and even the enforcers of the law, are not properly enlightened that they have the right to make arrests and bring to book perpetrators and those who aid the harmful act.
The law states that a person who carries out the act of circumcision on any girl is liable on conviction to a term of imprisonment not exceeding 4 years or to a fine not exceeding N200,000.00 or both. Moreover, it states that a person who attempts to commit the offense is liable on conviction to a term of imprisonment not exceeding 2 years or to a fine not exceeding N100,000 or both; and whoever aids, abets, or counsels another person to commit the offence is liable on conviction to a term of imprisonment not exceeding 2 years or to a fine not exceeding NJ 00,000.00 or both.
My policy work is focused on providing comprehensive qualitative and quantitative data to inform policymakers through creative storytelling from at least survivors and cutters, to foster the adoption and implementation of the anti-FGM policy across South-West and South-South. Through our research findings, we will be able to present a policy brief to the respective state governments to enable them to make informed and prompt decisions, to save the lives of girls in their states.
Q: How important are male allies to the process of empowering women? What input are necessary from them?
A: The place of men in "female-centric" programs, advancing and protecting the rights of women and girls cannot be overemphasized. We need to understand that gender equality is not feminism. The fight for gender equality is to transform the disparity in power sharing between men and women. Hence, we need to engage men as gender advocates, who will speak for women as agents of change and transform the society they have built to sideline women and girls. For a holistic change to occur- changing the mindset of men and boys, interpersonal – boys to girls and then the society at large.
Various forms of violence against women and girls are meted out by men and boys mostly. What better way to empower and help these women, than starting with the perpetrators? Starting the behaviour change communication with perpetrators is key to ending violence against girls. When men/boys see the need not to rape, assault, abuse and mutilate girls, then empowering women to exercise their rights becomes easy.
Moreover, most policymakers in Nigeria are men. If we are advocating for policies that will protect women and girls, we need to fully engage them from start to finish. Part of my strategy for the anti-FGM policy implementation is to make male policymakers, enforcers and perpetrators champion the fight against female genital mutilation in Nigeria, by making them ambassadors for this cause. When you put men at the fore-front of an issue concerning women and girls, they know their reputation is at stake and will do all they can to ensure they follow through with what they have said they would do.
Q: What in your opinion hinders women from pursuing political positions? How important is their participation to ensure a better society for women?
A: Asides the gender roles or the patriarchal structure of Nigeria, I think women hinder themselves from pursuing political positions. We are all aware of the male dominated political world of Nigeria, which is even more evident in the Senate, with 102 men and 7 women. However, women need to realise that it all boils down to their own orientation about politics. When asked about politics, most women say "Oh, I am a woman, I need to take care of my family" or "politics is a dirty game". Yet, how do we want to effect the change we so desire, if we take no step towards it.
A woman does not need to run straight into politics with the aim of becoming a governor or a president suddenly. It starts with her becoming an active, card-carrying member of a political party. Grassroots politics is unfortunately looked down upon but sincerely, that's where the politicking starts. Women need to make active decisions in their political wards, local government areas and this can only happen when they are registered members of political parties. That is when we can have a say.
Even the Convention on the Elimination of All Forms of Discrimination against Women (CEDAW) reminds us that the full and complete development of a country, the welfare of the world and the cause of peace require the maximum participation of women on equal terms with men in all fields. Women can play better roles in destroying harmful stereotypes and assumptions that hinder their abilities to effectively exercise and enjoy their human rights and fundamental freedoms by actively participating in decision making processes such as politics. I am not interested in vying for a political position but I am a card-carrying member of a political party in this country and I try as much as possible to be present at ward meetings. I know that my opinions count and I have a lot to offer to this great nation.
—————————————————————————————————————————————–
Sponsored Content