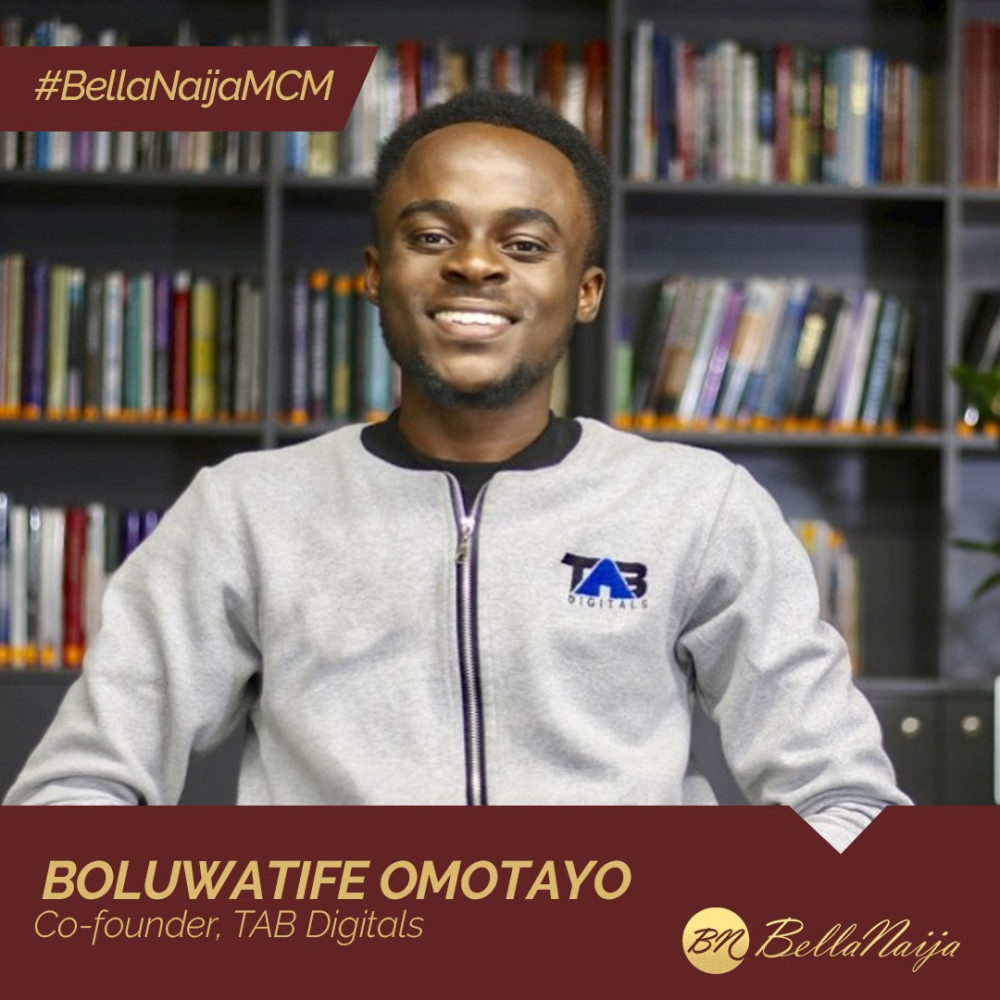 We all must have, or know someone who had trouble finding a trusted repairers who fix digital gadgets, largely because there are not many repairers accredited by phone makers; and then there's the lack of trust for repairers .
Riding on the wave of companies whose business is basically linking customers to solution providers, our #BellaNaijaMCM this week Boluwatife Omotayo started a company to address the problem of trust for repairers by individuals with broken electronics.
While 21-year old Boluwatife was a student at Federal University of Technology, Akure (FUTA), he one time acted as the go-between for his friend with a broken iPad and a trusted repairer.
The repairer fixed the device and Boluwatife's friend was happy with the services rendered and he spread the word on campus.
In 6 months, Boluwatife was popular for gadget solutions and he then decided to leverage on technology to scale this idea.
In 2016, he started TABDigitals, an online and offline platform that connects customers with trusted repairers for their digital gadget repair needs.
TABDigitals also sells gadgets as well as offer swap services.
Boluwatife is looking to train 500 female technicians to expand the business' repairer network.
In 2016, Boluwatife co-founded a food delivery service in Ondo State – ASAP Food Deliveries – and oversaw the processing of about 5,000 orders in the company's first 8 months.
Boluwatife is a 2017 Tony Elumelu Entrepreneur and one of the 20 finalists in the Anzisha Prize for 2018.