Shaping Africa's Development: Kennedy Okonkwo covers Forbes Africa's November Issue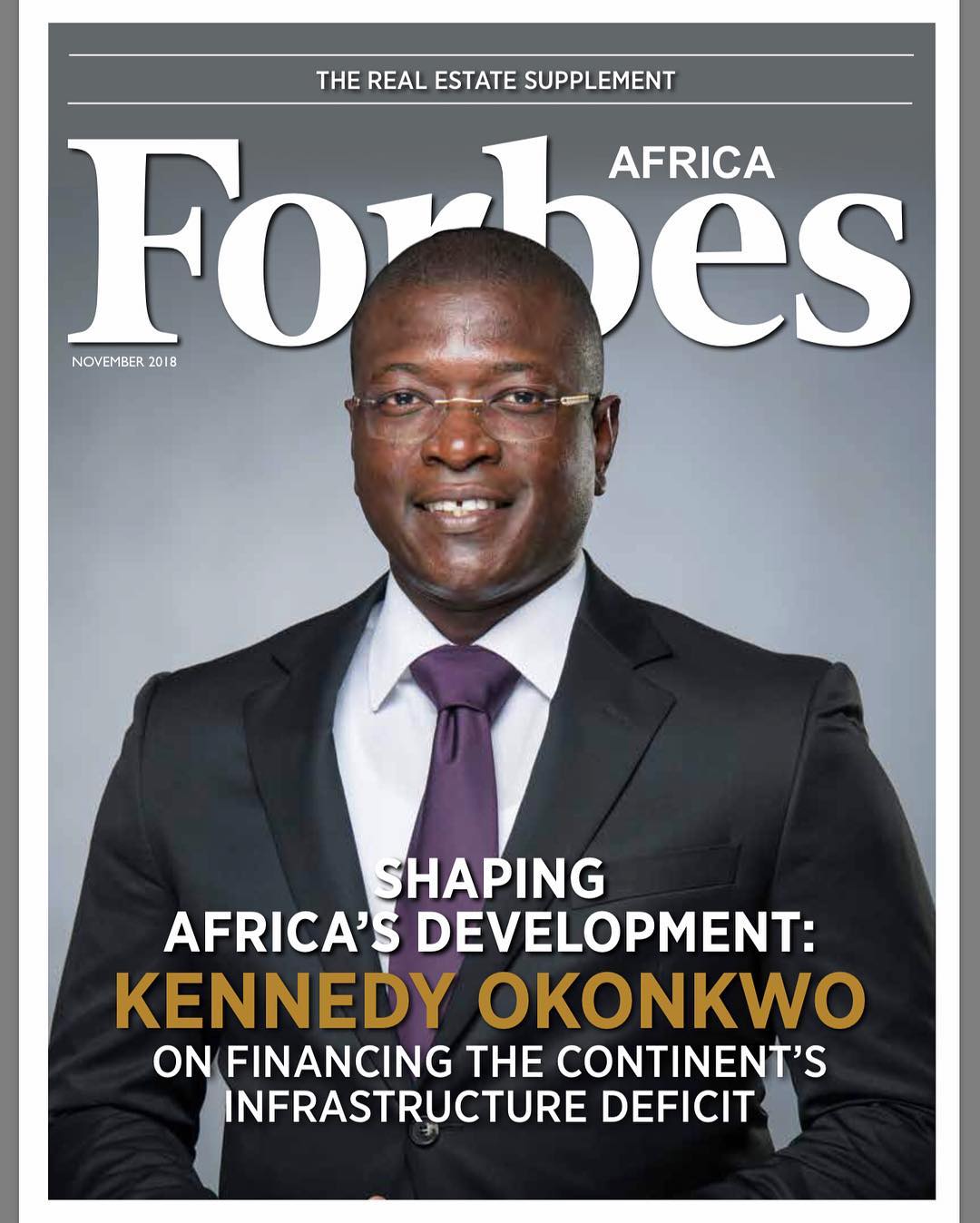 Forbes Africa features the innovative real estate entrepreneur, Dr Kennedy Okonkwo, on the real estate supplement of its November Cover edition. The Forbes Cover shows Dr Ken's reflection on the power of collaboration in the housing sector on the continent. 
Dr Kennedy Okonkwo is Founder and CEO of Nedcomoaks Limited, a real estate company engaged in the acquisition, development and management of properties in Nigeria. Nedcomoaks has quickly become a top player in Nigeria's residential real estate sector which provides employment to thousands of people and annual revenues of over ₦15 billion in just under a decade. Okonkwo has also built a strong reputation as a passionate advocate of the power of the real estate sector in Nigeria to contribute to the socio-economic well-being of the country, by providing low-income housing solutions to Nigerians.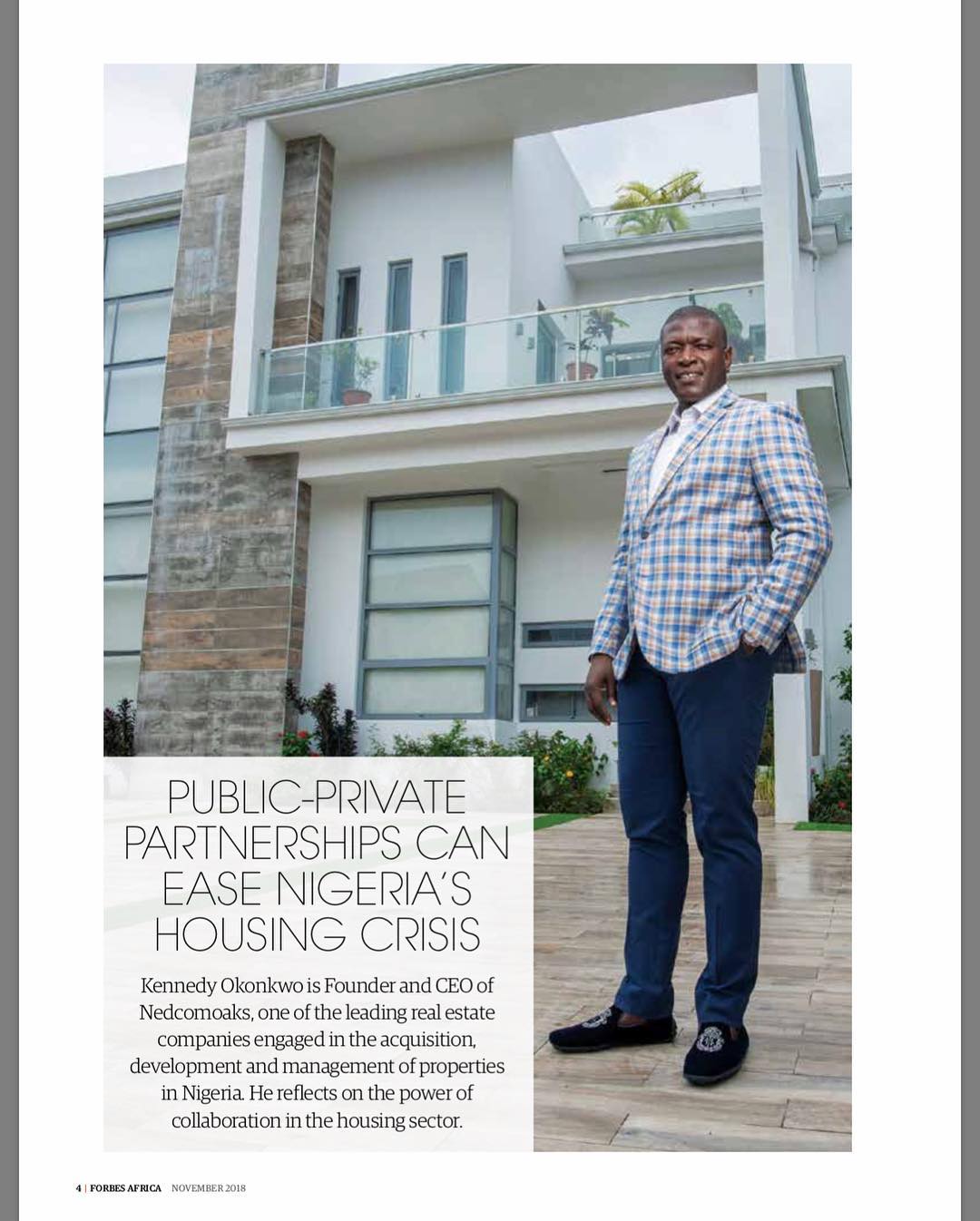 He revealed to Forbes Africa that public-private partnerships can ease Nigeria's housing crisis. "Financing infrastructure deficit across Africa will involve collective innovation both across the public and the private sectors," Okonkwo said. He further stated that creating affordable housing in the developing world requires truly understanding how people in those communities live, saying that a careful understanding of that fact would help in determining how fast we can meet the demands of fast-growing African cities.   
In the interview wiDrDr. Okonkwo also revealed an in-depth survey of the key challenges to creating affordable housing in Africa's growing cities and the need for efficient housing solutions with the role of the government in driving public private partnership.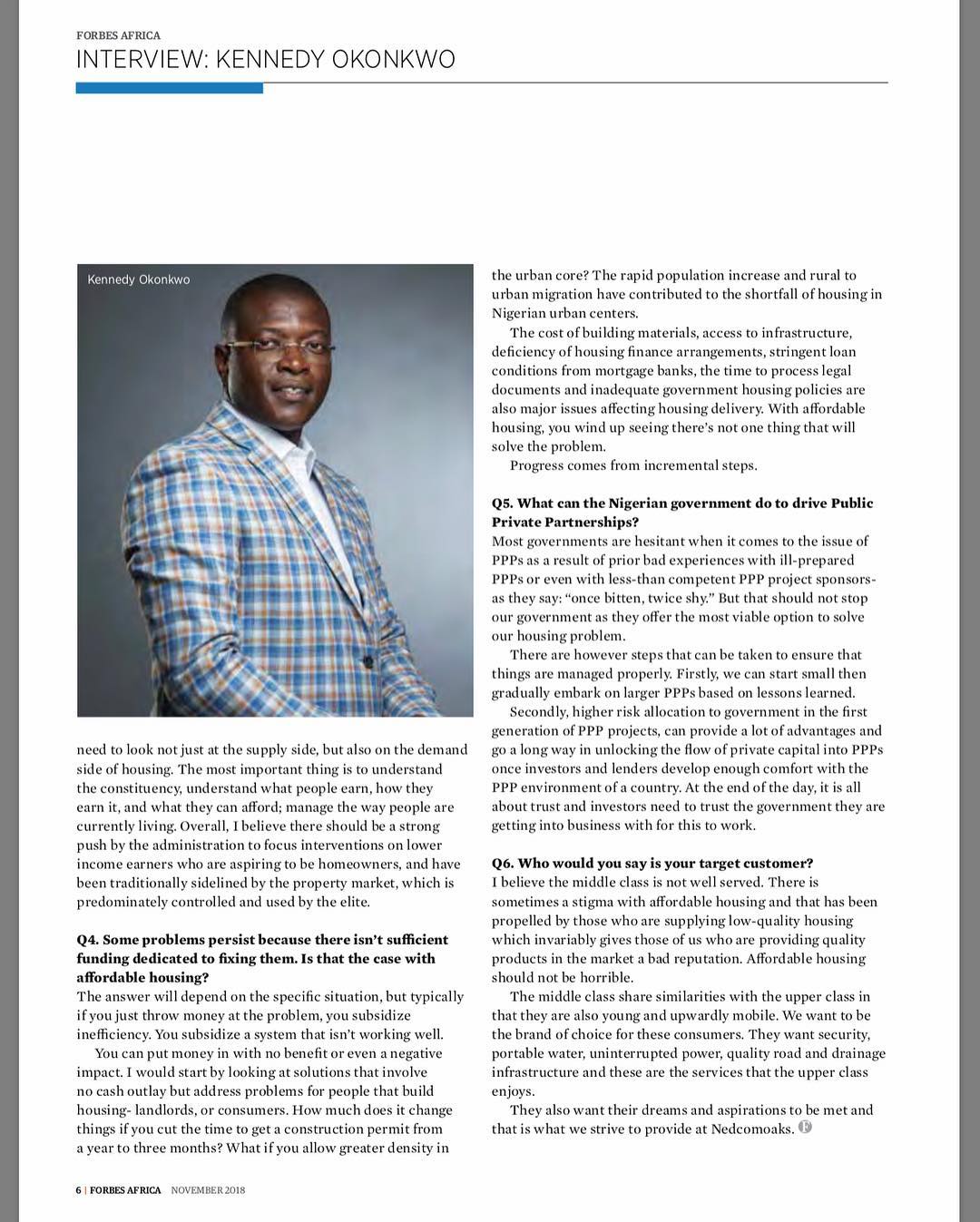 He is also a philanthropist who is positively making an impact in his immediate community. He recently built and donated a football stadium to Ajiran in Eti-Osa local government of Lagos State while sponsoring soccer teams among the youths in the communities. He also coaches young entrepreneurs seeking opportunities in the real estate sector through mentorship programs that aims to build a generation of millennials that will grow the property sector. Most recently, one of his companies, Victoria Crest Homes won the prestigious Africa Property Investment Award 2018 in the Best Housing Development category.