Protect Your Family from Germs with Tetmosol Antiseptic Liquid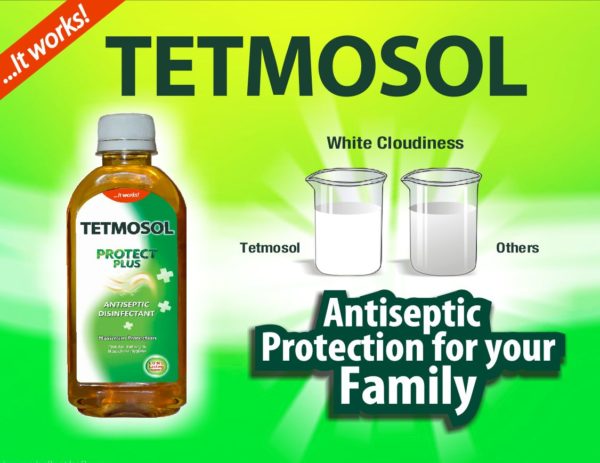 As a family, every moment together counts. Create more special moments with your family! Germs that are unseen to our eyes can affect these wonderful family moments. Kids are always exposed to germs as they play and learn. They are usually oblivious to germs while having all the fun in the world. Bothered on how to protect your family from germs?
Ensure you add drops of Tetmosol Antiseptic Liquid in their bathing water and clean all surfaces with Tetmosol Antiseptic Liquid. It does not only kill bacteria on the skin but also kills bacteria that are in the water and protects you from unknown points of contact with germs.
As part of the Tetmosol brand which has been protecting families for over 50 years, in addition to its efficacy, Tetmosol Antiseptic Liquid has a high phenolic effect and very concentrated formulation as well as an alluring fragrance which also helps to make your room smell fresh and accommodating. Tetmosol Antiseptic is affordable and available in stores near you. Grab the strong and effective antiseptic liquid today.
———————————————————————————————————————
Sponsored Content