The Champion! Serena Williams is GQ Magazine's 2018 Woman of the Year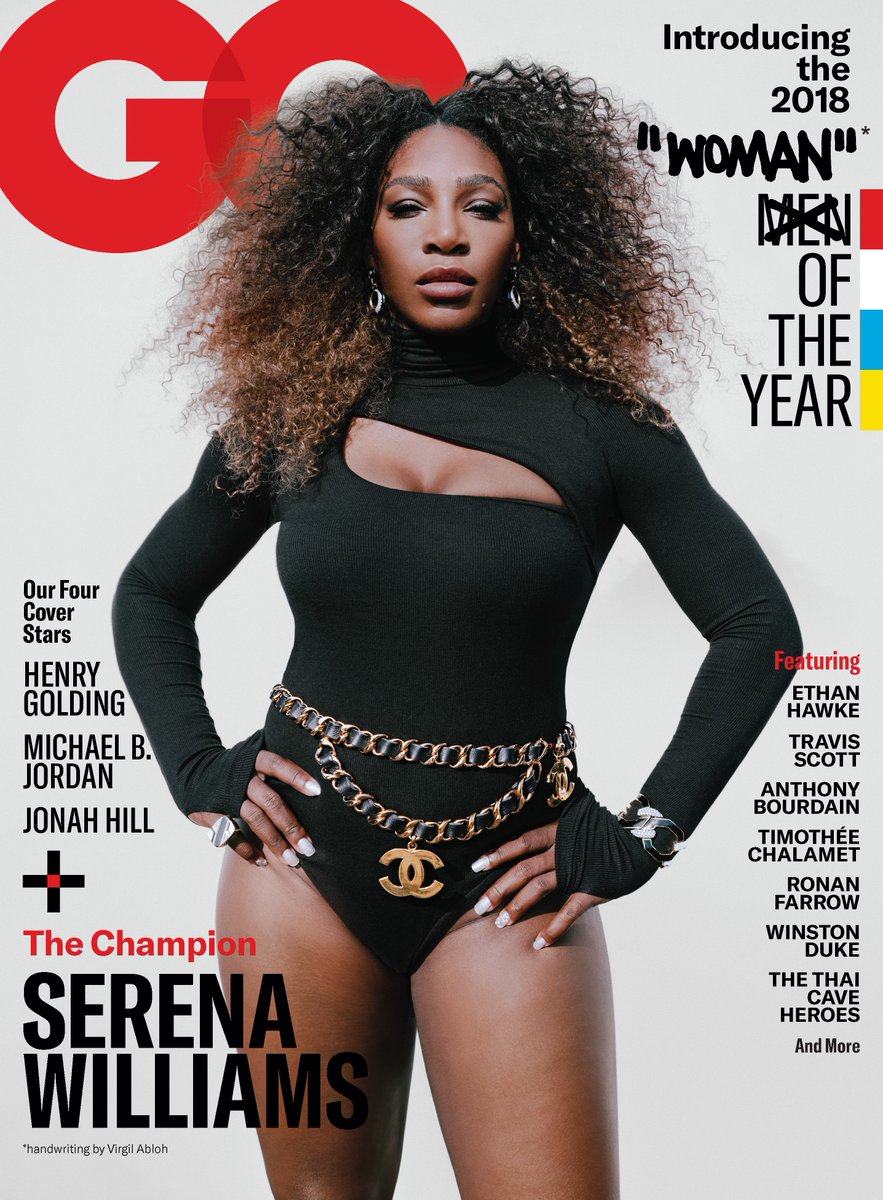 GQ magazine has released four new covers featuring their 2018 Men of the Year with the fourth cover featuring Tennis champion Serena Williams as the Woman of the Year.
The other covers honor Jonah Hill (director of the year), Henry Golding (star of the year) and Michael B. Jordan (leader of the year).
While Serena's interview highlights have not been released yet, the magazine is already facing some backlash for using quotes around the word woman when calling Serena the Woman of the Year.
Though the decision to put "woman" in quotes is being viewed as questionable by some, added context is that the word was handwritten by Off-White and Louis Vuitton creative director Virgil Abloh who often uses quotation marks on his Off-White designs.
Virgil Abloh designed Serena's US Open tutu dress.
Neither GQ nor Serena Williams has responded to the backlash to her Woman of the Year cover
See the other covers below.