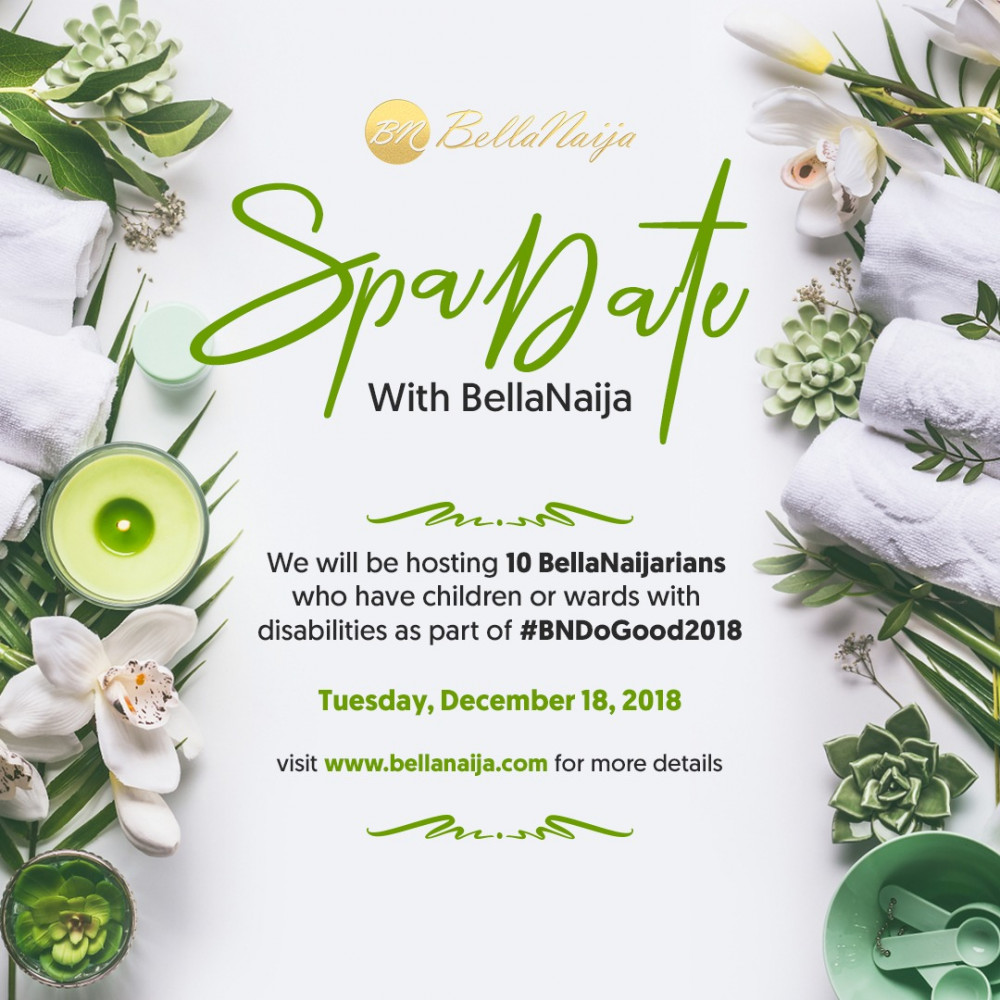 Hey BNers,
This year has been a very interesting one for us at the BN HQ. BellaNaija has grown bigger and better… all because of you. 2018 has been a year where we committed to be more intentional with our social impact.
As part of BN Do Good 2018, we're hosting 10 BellaNaijarians to an afternoon lunch/spa date, specifically for parents and caregivers of children living with disabilities. We hope to give you a warm treat where you can network with other parents with similar stories, while being pampered.
If you have a child living with a disability, please reach out to us telling us why you'd like to spend the day with us. Tell us a little bit about yourselves and about your children. We want to get to know you better, in order to help us put together a truly enjoyable and relaxing day for you.
The email address is features(at)bellanaija(dot)com. The subject of the email should be "BN Spa Date – BN Do Good 2018"
The venue is in Lagos, so interested participants have to be in Lagos and should be available on Tuesday, December 18, 2018.
We hope to take care of everyone who reaches out, but we are aware of our constraints, so if you don't get a chance to join us at this time, there'll always be another event, designed specially for you.
Peace & love!
Photo Credit: Dreamstime