Obiageli Ezekwesili is the Cover Star for TW Magazine's November/December 2018 Issue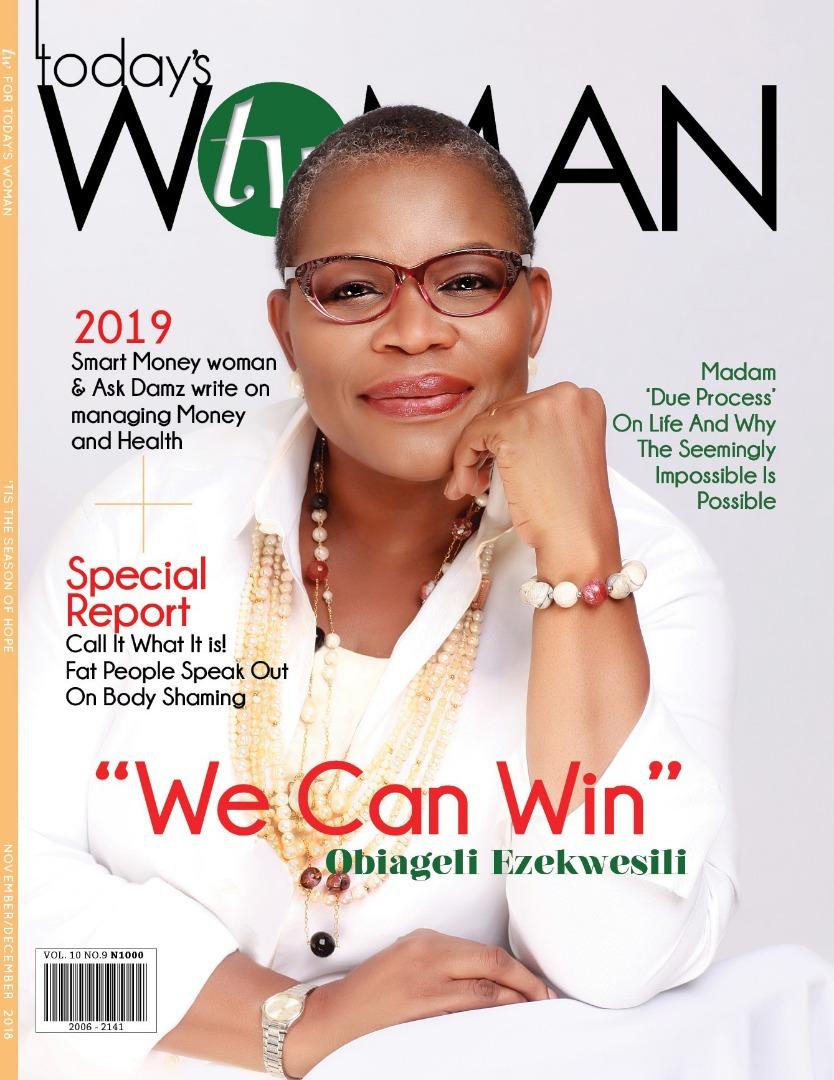 2019 Presidential candidate Obiageli Ezekwesili is the cover star for TW magazine's November/December 2018 issue.
TW magazine says:
We know her as the woman who reformed the educational system during her years in office as Minister of Education. She is also the woman who would not let us forget our girls, championing the 'Bring back our Girls' campaign – never backing down or surrendering in the face of threat or menace.

She is Obiageli Catherine Ezekwesili, Oby Ezekwesili to most, 'Ogeli to her family and in this edition, she let us into her world, shared her vision for our beloved country, revealed the man who helped her find her voice and why she believes she can be the next president.
Also in the magazine's latest issue, the fashion column is a love letter to every big girl. For years, Temi Aboderin-Alao has worked tirelessly to put plus size girls on the map – her fashion line JP Kouture and the plus size fashion week is proof. In a revealing chat, she shares the struggles, the highs and the lows that went into her journey.
Still, on body positivity, TW's special report on 'FAT' is an open and unguarded conversation with three women who shared what it's like in the 'Big girls' world as they know of and live it.
Cover Credits:
Photographer: B.I.E Photography (@b.i.e_photography)
Stylist: Favour Olugu (@favolugu)
Makeup: Maryjane Ohobu for Zaron Cosmetics (@maryjaneohobu @zaroncosmetics)
Cover Story: Syreeta Akinyide (@syreetaakinyede)