WATCH the Official Trailer for "No Budget" starring Kehinde Bankole, BamBam, Teddy A, Anto, Charles Inojie, Bolanle Ninalowo, Bryan Okwara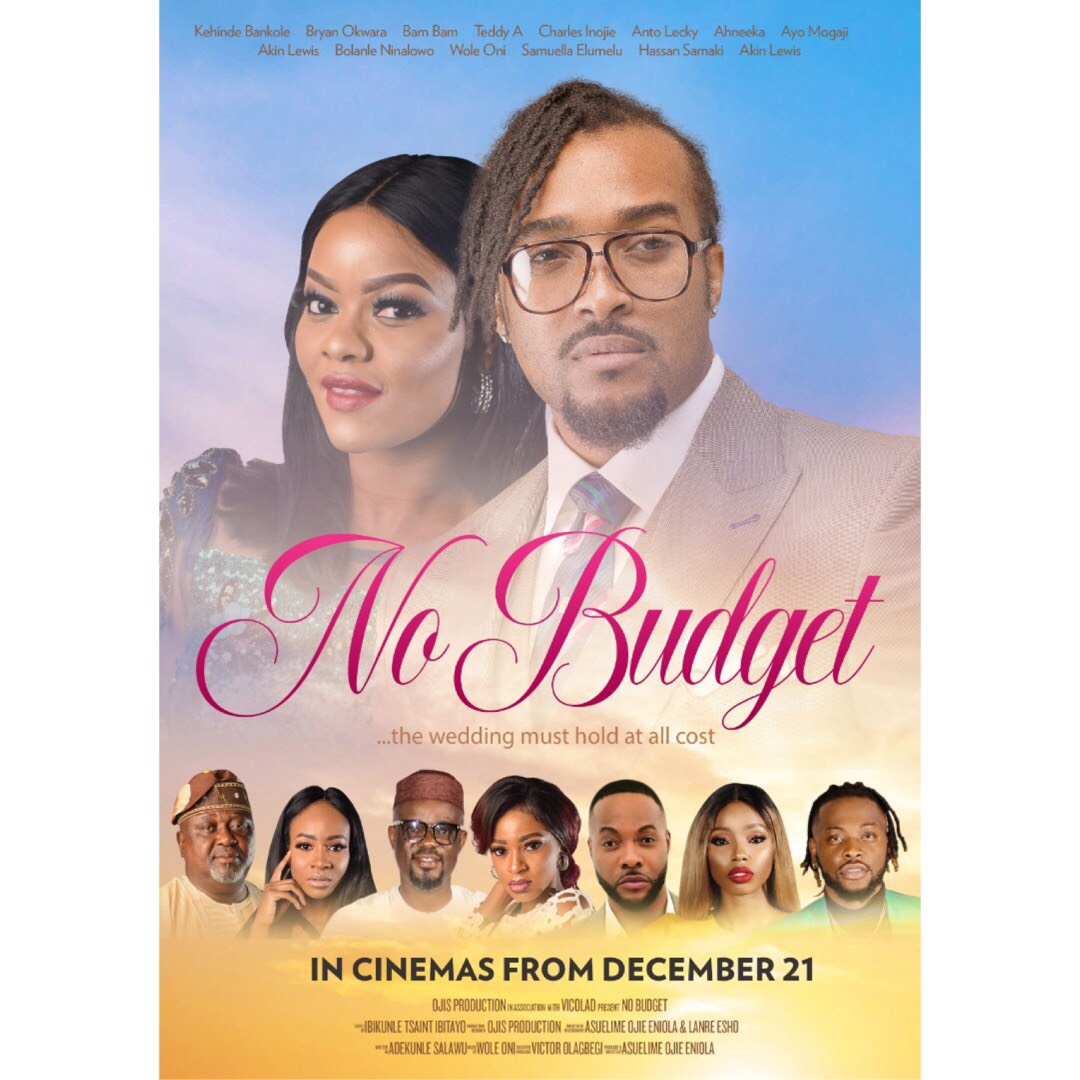 There's a new movie on our radar.
"No Budget" tells the story of Lola Balogun, daughter of the wealthy Mr. and Mrs. Balogun, who has a dream of having a talk of the town, internet-breaking wedding ceremony. Unfortunately for Lola, Osagie, the man she plans on getting married to, does not consent with her idea of having such an elaborate wedding ceremony, banking on her father's wealth. Things start to go wrong when her father also says no to her request.
Sharply and comically treated with a soft landing of glamour, cultural correctness, love and betrayal, No Budget parades an array of stars such as BamBam, Teddy A, Kehinde Bankole, Anto Lecky, Bryan Okwara, Akin Lewis, Bolanle Ninalowo, Charles Inojie, Ayo Mogaji, Ahneeka and more.
No Budget will open in cinemas nationwide on December 21st, 2018.
See the official trailer of the movie: